Picturesque Passekudah
A blissful getaway to immerse yourself in the true beauty of the tropics.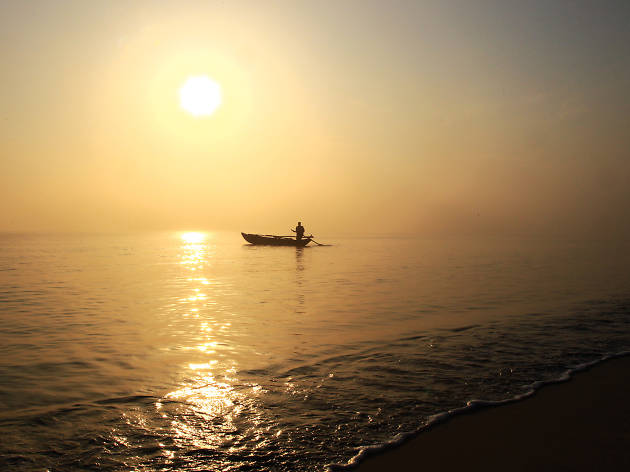 1/3
The blissful waters hugging the shoreline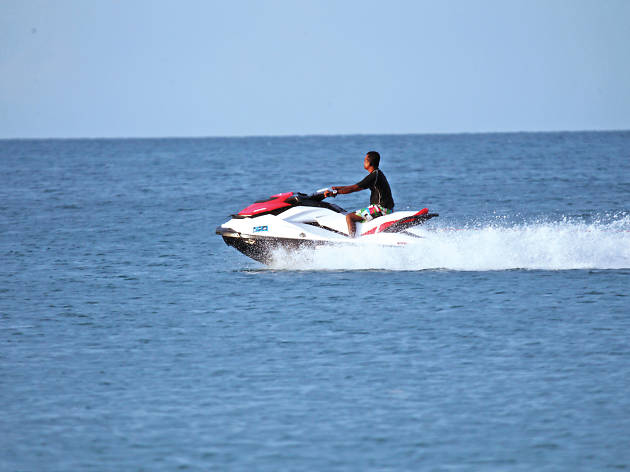 2/3
Make waves on a thrilling jet ski adventure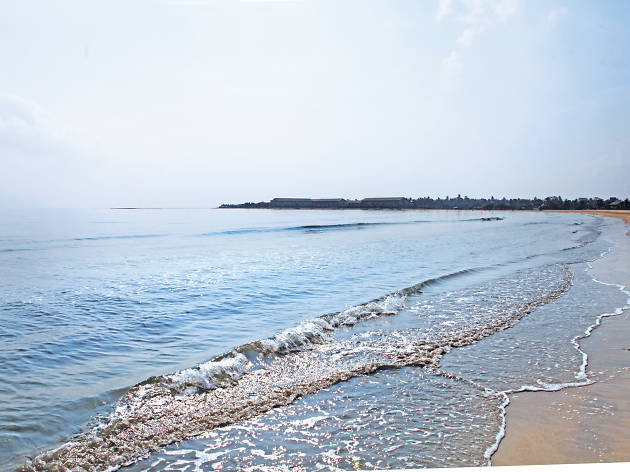 3/3
The shallow warm waters of Passekudah
Turquoise waters shimmer and fringe the pale sands curving Passekudah bay. Located on the north eastern part of the island, approximately 35 kilometres from Batticaloa, Passekudah offers a serene getaway. The sunny shoreline is shaded by overlooking coconut palms. The shallow warm waters attracting holidaymakers from all corners of the globe. Depending on the season, one can wade through the pristine sea for several metres.
Hushed by the sea breeze, there is a calming atmosphere in Passekudah. The serenity being the reason the beautiful coast is home to popular resorts curating a memorable getaway. Dawn and dusk are the ideal hours to witness the beauty of the beach. Watching the sun rise over the horizon, colouring the sky in shades of gold and orange, is a remarkable experience.
Once the much-awaited daylight begins to permeate the atmosphere, the waters curdle with thrills of water sports. Water skis and jet scooters whiz past filling the air with a sense of excitement. Boat rides and yacht sailing are a much-loved family activity. Immerse yourself in relaxation, by taking a boat out to go deep sea fishing. Windsurfing is also popular along the bay, where the waters are shallow and the sands are soft. Passekudah is known for its unique coral reefs protecting the beaches.
On clear days snorkellers and divers can plunge into the pristine blue waters and witness these natural marvels as well as the marine life they sustain. The bay area has been declared a marine sanctuary by NARA due to these corals. Professionals can scuba dive to witness the World War II shipwrecks in the seas off the bay. If seeking an experience of the brilliant culture and history, visit Polonnaruwa, an ancient city now a UNESCO World Heritage Site and the colonial remanants in Batticaloa. Passekudah is a mesmerising coastal location, a place to make unforgettable memories.