Heads up! We're working hard to be accurate – but these are unusual times, so please always check before heading out.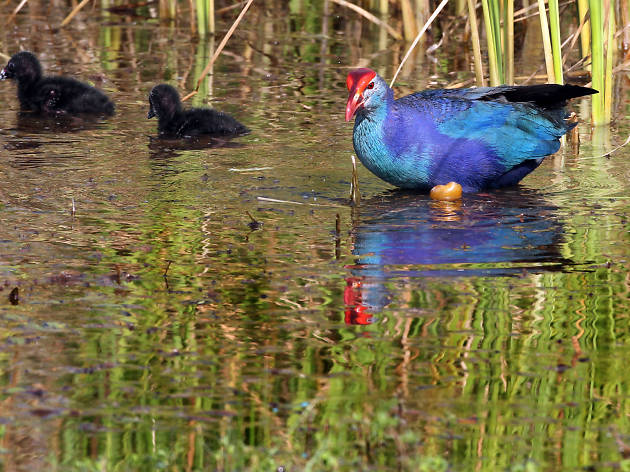 1/2
©BT Image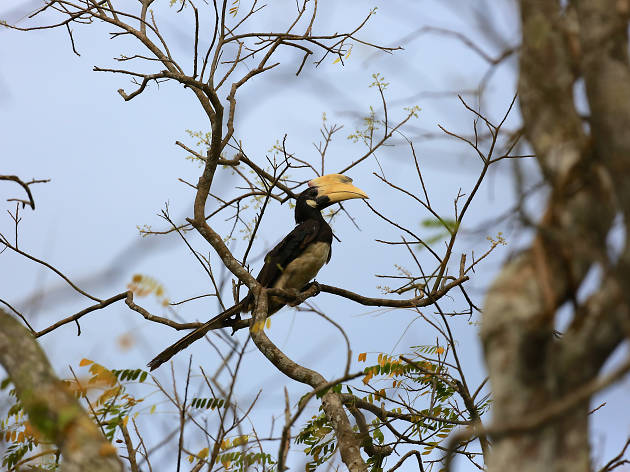 2/2
©BT Image
Spot the bird!
Go on a tour around the island, and discover the bright plumages of birds as they hide among the emerald canopies of the trees. Blessed with a rich biodiversity, Sri Lanka has a thriving avifauna consisting of endemic, residential and migratory birds.
With over 400 species of birds sighted in and around the island, Sri Lanka is recognised as a fantastic destination for bird watching. In addition to native birds, migratory birds arrive in flocks to escape the winters at home and bask in the warmer climate of tropical Sri Lanka.
Birding can be enjoyed at national parks, the country's vast water bodies, scattered forestry throughout the island, rural villages and even within the city itself. You need patience, good eyesight and a well-researched mind to spot an elusive bird roosting between the boughs of a tree. Make sure your camera equipment is ready to snap a photograph. To keep a low profile and watch the birds in their element make sure to wear clothing that blends in with the greenery, and maintain absolute silence.
Sri Lanka contains a rich variety of habitats for birds, including wet evergreen forests, sub montane and montane forests, intermediate and dry forests, and scrub lands. As the topography of the island changes, while enjoying the transformation of the landscape, you can discover birds that are unique to a particular area.
The following are some of the best avifauna destinations in Sri Lanka for avid birdwatchers and enthusiasts. While you are at it, you are sure to observe other species of animals and plants as well!
National Parks and Sanctuaries across the island such as the Kalametiya Sanctuary, Rittigala and Gal Oya National Park or even the water bodies near the city such as Diyawanna Oya are other popular destinations for sightings of avifauna in the island.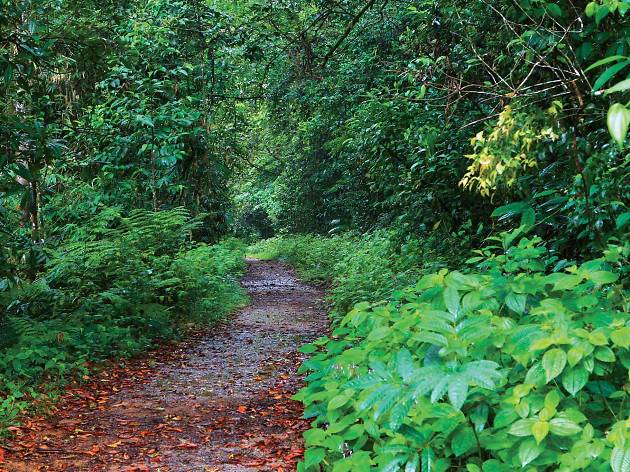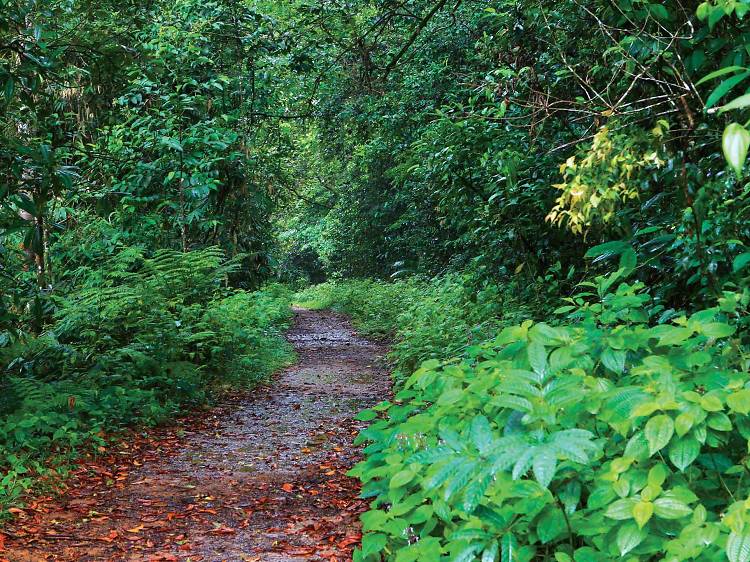 ©BT Images
Sinharaja Man and Biosphere Forest Reserve
The largest rainforest in South East Asia and one of great international importance, Sinharaja has been designated a UNESCO World Heritage Site. Within the rainforest reserve, a visitor can experience an abundance of flora and fauna, which includes many endemic plant and animal life.
During a trek within the rainforest, you are likely to come across a large number of birds, especially native and endemic species. Additionally, you will also be able to spot numerous rare flora, endemic animals and reptilians. Nurtured by the rainforest, the areas on the periphery of Sinharaja also provide habitats for birds.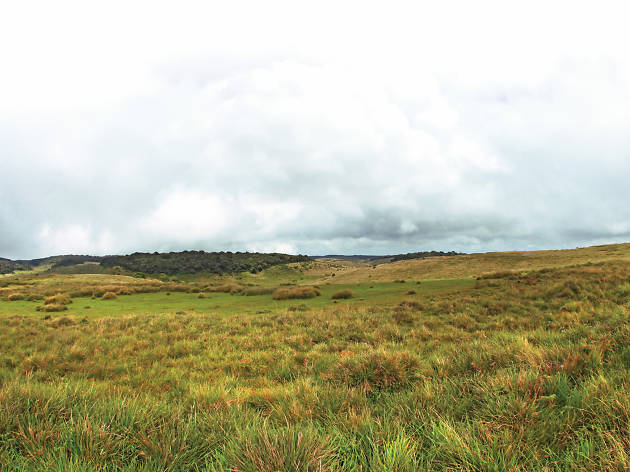 ©BT Images
Horton Plains National Park
Horton Plains with rolling hills and endless grasslands is one of the most popular nature destinations in Sri Lanka. Due to its high altitude, the climate is cold and windy at dawn and dusk. Horton Plains is popular as the home of the Sambur deer, however it also provides a habitat for 20 of Sri Lanka's 26 endemic birds. As part of the UNESCO Central Highlands of Sri Lanka heritage site, the Park is regarded a super biodiversity hotspot.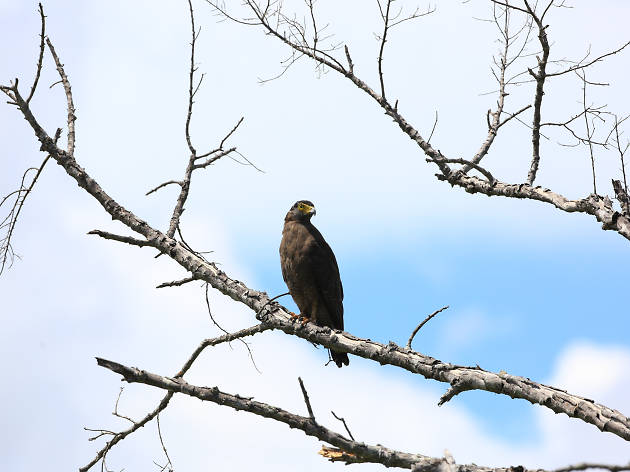 ©BT Images
Kumana is one of the most popular destinations for bird watchers. Located in the south-east coast of the island, the Park that is home to Sri Lanka's 'Big Three' is also an important nesting and breeding ground for birds. The Kumana Villu or the mangrove swamp lake within the park is home to many migratory bird species. The black-neck stork is a resident bird in Kumana, and therefore the Park has received status as a Ramsar Site of International Importance.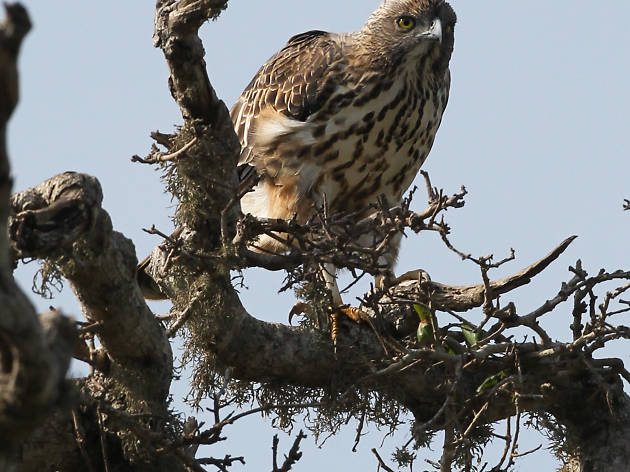 ©BT Images
Bundala, Sri Lanka's first site to receive Ramsar site status, is famous for being home to multitudes of waterfowl species, both residential and migratory. The parks is filled with brackish lagoons, complex wetlands and salterns, that are important habitats for birds, mammals and reptilian species. Nearly 200 species of birds have been reported in Bundala, most of which are waterbirds and migrants. Within this tranquil environment, bird watches can keep a look out for rare avifauna species.
Peak Wilderness Sanctuary
The Peak Wilderness Sanctuary, one of three submontane and montane rain forests in Sri Lanka, is known for its vast array of endemic and micro-endemic flora and fauna. It is also of cultural significance due to the Sri Pada (Adam's Peak) Mountain. The topography of the Sanctuary varies from valleys to majestic mountains covered in swathes of canopied trees and shrubberies, make it the ideal home for rare species of birds among other wildlife. The Peak Wilderness Sanctuary is also a last known wetland habitat for the Sri Lankan elephant as herds reside within its shade.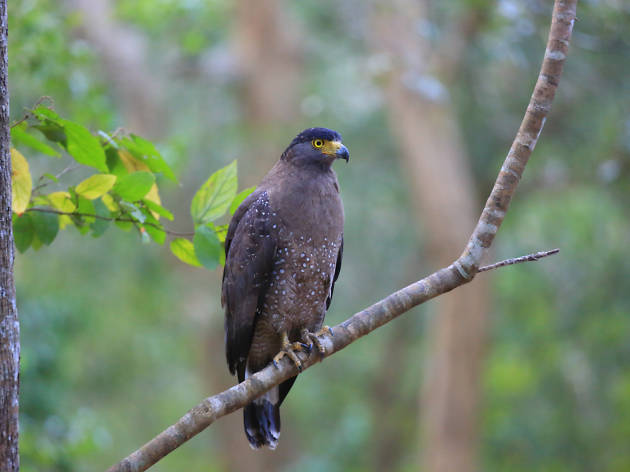 ©BT Images
The largest national park in Sri Lanka, Wilpattu is located in the North Western and North Central provinces. The natural lakes or villus within the park create an important habitat for numerous wildlife, especially birds. Apart from native species, the Park plays host to flocks of migrant birds escaping cold winters. Bird enthusiasts can experience sightings of various species of birds as well as catch a glimpse the Sri Lankan leopard, Sri Lankan elephant and Sri Lankan sloth bear.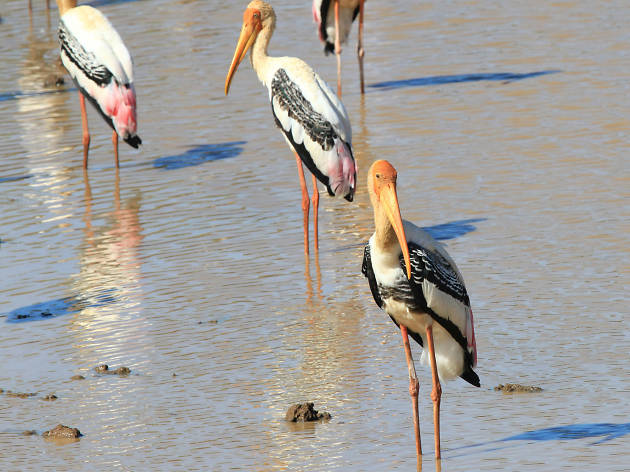 © BT Images
Famous throughout the world for its herds of elephants, Udawalawa is also an important habitat for birds. The dry, open grassland interspaced with small pockets of dense forest is home to over 180 birds. This includes endemic birds such as the Ceylon spurfowl, Ceylon green pigeon, red-faced malkoha, Ceylon grey hornbill, Ceylon woodshrike and Ceylon swallow.
Labugama Kalatuwawa Forest Reserve
The forest reserve in the Colombo District is located proximate to the city. Bird watchers can lookout for a large number of residential and migratory bird species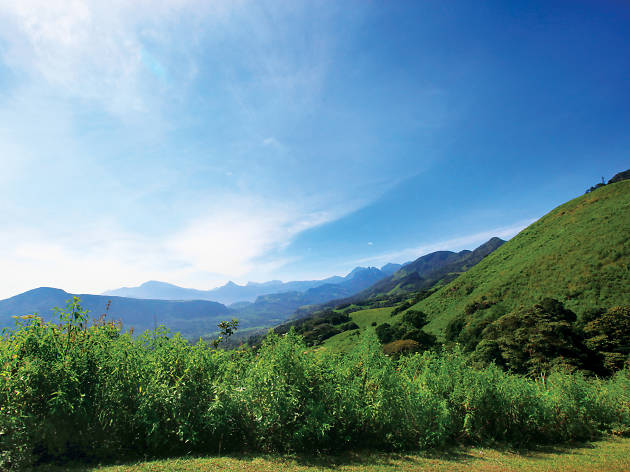 © BT Images
Knuckles Conservation Forest
With 27 mountains above 1,000m in height and surrounded by the Dumbara Valley, the Knuckles Conservation Forest is home to many endemic, micro-endemic and threatened species. The montane and sub-montane forestry makes this an important super bio-diversity hotspot. While hiking along one of the many tracks within the Conservation Forest, spot the birds that make this habitat their home.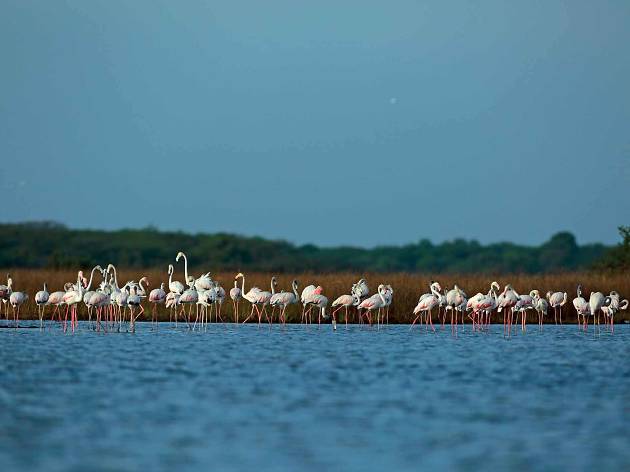 L. J. Mendis Wickramasinghe
Located along the thin strip that connects the northern peninsula with the mainland of Sri Lanka, the Chundikulam Sanctuary is a haven for birds as well as other wildlife. The area is made up of beaches laden with sand-dunes, salt marshes, wetlands, scrublands, reservoirs and mangroves, which along with the Jaffna lagoon, make for an ideal habitat for birds.

See features on Chundikulam bird sanctuary