The magnificence of Munneswaram
A hallowed shrine that stood the test of time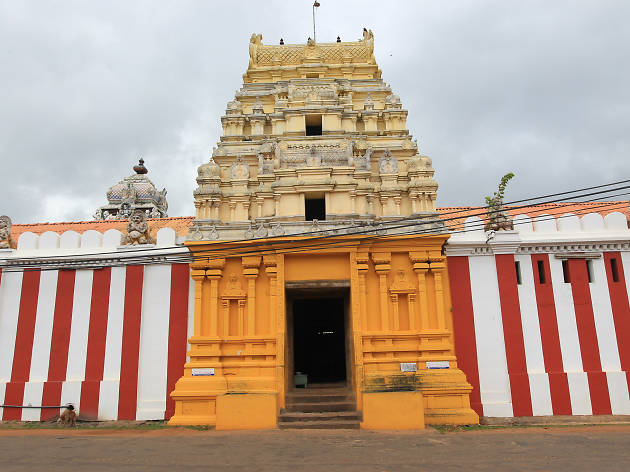 1/2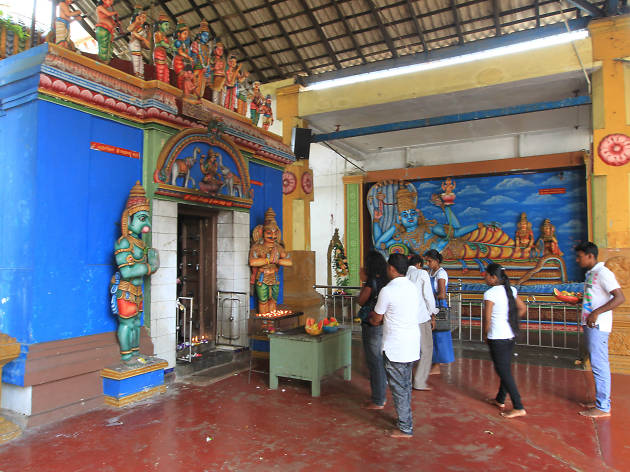 2/2
When nearly 5,000 devotees throng its hallowed precincts daily with tremendous piety and faith, the place has to possess something omnipotent. It would not be an understatement to say that the Munneswaram kovil in Chilaw is unsurpassed among the Shiva temples in Sri Lanka. As one of the five 'pancheswarams', the five most hallowed shiva shrines, the Munneswaram kovil is believed to have existed from prehistoric times and is the focus of many myths associated with the central characters of the Ramayana. The temple is located just two miles off Chilaw on the Chilaw-Kurunegala road and is popularly known as the 'Munneswaram Maha Devale' amongst local devotees.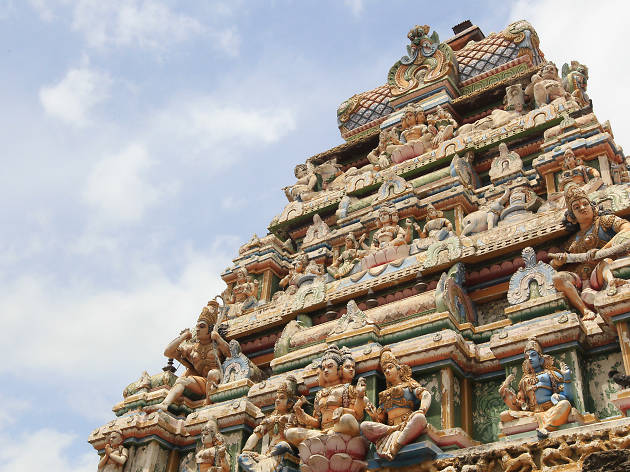 The architectural tradition of the temple, as well as the intricate sculptures and mouldings, resembles the style of the imperial Chola rulers of Thanjavur, South India.
The edifice that is Sri Munneswaram stands gloriously swathed in a splendour of coloured gopurams and artistry in a serene and quiet setting, with a vast pond dotted with lotus, water lilies and fascinating foliate providing a spectacular eastern backdrop, and the panoramic expanse of paddy fields in the west and south. Vegetations dotted with small temples and houses give additional depth and colour
to the surrounding areas.
Lord Shiva is the presiding deity depicted in the form of Shiva Linga, standing next to this image
in the sanctum sanctorum is Annai Vadivazhagi, the divine consort, the giver of eternal bliss, knowledge and immortality.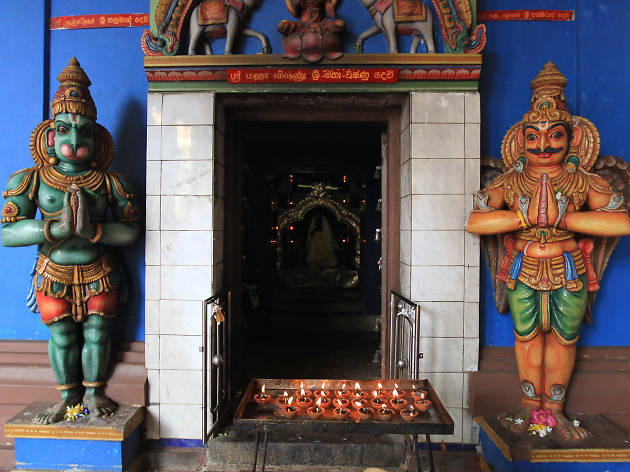 According to legend, Ravana, the King of Lanka, an ardent devotee of Lord Shiva, had worshiped in this temple. Rama, the hero of the Hindu epic 'Ramayana', is said to have worshiped the Shiva Linga at Munneswaram before consecrating it in the temple.
Parakramabahu VI, who was ruling over the country from Sri Jayawardhanapura, upon hearing the history of Munneswaram had commissioned the renovation of the temple and ordered a monthly stipend from state funds towards daily pooja.

This mighty edifice had fallen into neglect with the decline in the power of the Sinhala monarchy and the corresponding rise of Portuguese power in the Kingdom of Kotte. It is said that Kirthi Sri Rajasingha who was ruling over Kandy having learnt of the greatness of the temple and its destruction by the Portuguese, had invited sculptors from South India for its reconstruction.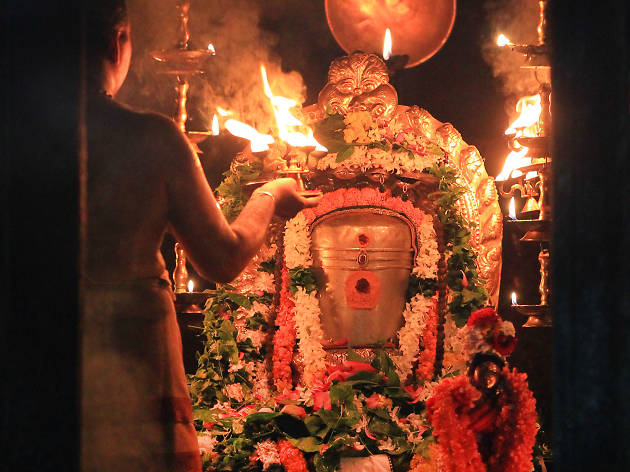 Festivals are held annually every February and August. People throng this temple during these times to receive the blessings of Siva, considered very powerful and believed to have been guarding the island for centuries.