Going to the movies – Maya
Comedy, horror and a powerful message all combines in one, Maya is the movie to watch this year. Ranjan Ramanayake, Sri Lankan superstar plays the titular transgender character. He speaks about his experience.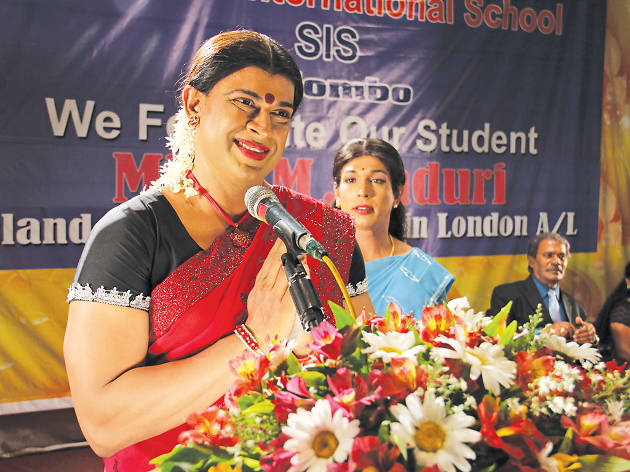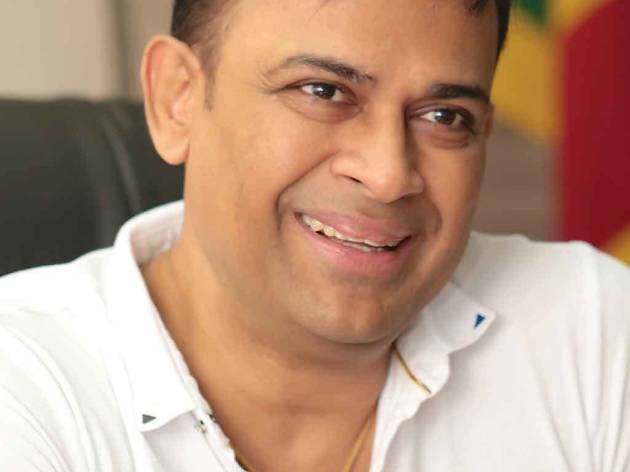 Why did you decide to do the movie?
This role was first offered to me by Sades Kumar, producer; Donald Jayantha, co-director and Pubudu Chathuranga, script writer. I have known them for a very long time. When they met me they said that the character Maya is transgender and that it would be a controversial role. My first reaction when I saw the script was that if I took up the role there would be problems. In Sri Lanka people's perceptions are very different. Therefore, I did not commit immediately.
I had been selected as the most popular actor in Sri Lanka for ten consecutive years and I did not want to risk my career. After I read the script I asked them whether the characters
can be changed where I play the hero's role and Pubudu plays Maya. I have played many characters as the hero so that was a more comfortable choice. However, for the team Maya was the main character and they wanted a superstar to play the role.
Although the character first appears towards the latter part of the movie, Maya is present from the beginning as a shadow, voice, a breeze and ghost. They said that she is the most powerful character in the movie. But, I refused initally considering my responsibility as a parliamentarian as well. I did not answer their calls for sometime.
Then one day the team came to my house and told me that they wrote the script with me in mind and therefore no other person could play the role. They said that if I did not agree they would cancel the project. I realised then that they really wanted me to play this role. I stipulated my conditions and agreed.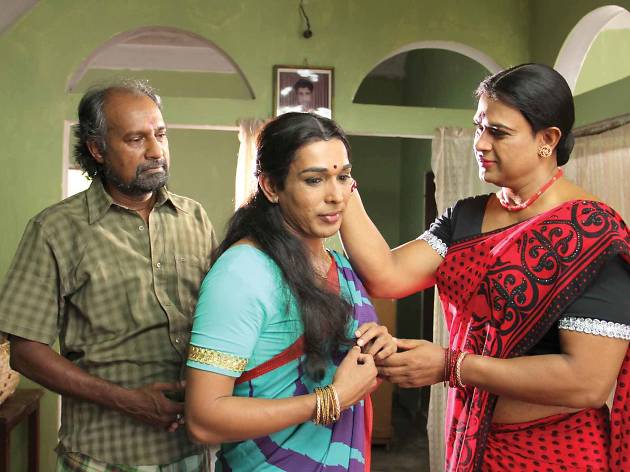 Was it difficult, for you to play such a role, as it is a feminine character?
I did my research to prepare for this character. I watched Kanchana, Mrs Doubtfire, Shanmuga where Kamal Hassan was the main actor, Dustin Hoffman in Tootsie and work by Amitabh Bachchan, Salman Khan and Amir Khan. However, I adapted this role to my style. Many told me to use a female voice, but I did it with my voice. I changed the voice to suit the character and did it in my style.
It was the most demanding role that I have played to date. I had to completely transform my body to portray a woman's figure: heavy make-up, wigs, nail polish and the saree draped around me. The make-up process alone took two hours. Then I had to walk like woman, use feminine gestures and even prepare for the fight scenes.
More than me, the directors had to go through great difficulty, however they were very patient. During a scene I would forget that I am a female character and would return to my usual walk and style. They would then say, "Ranjan you are not a hero in this film, but a heroine. Please change your walk to a cat walk." It was quite challenging, even during dubbing.
Initially, I was concerned that the audience would hoot when I made my first appearance during the movie, but we heard that the crowd had actually cheered. Even when the movie was launched on September 1, I thought that I had ruined my career because it was a huge a risk. If I had done this as a beginner it would have been fine, but I was already an established name in the industry. No one in this stage of their career would have taken this risk.
Usually, when there is news that a film is being made, many actors canvass for the role. Yet, for this movie no one asked to play the character of Maya, so the production team was in a fix wondering what they would do if I did not agree to take up the role.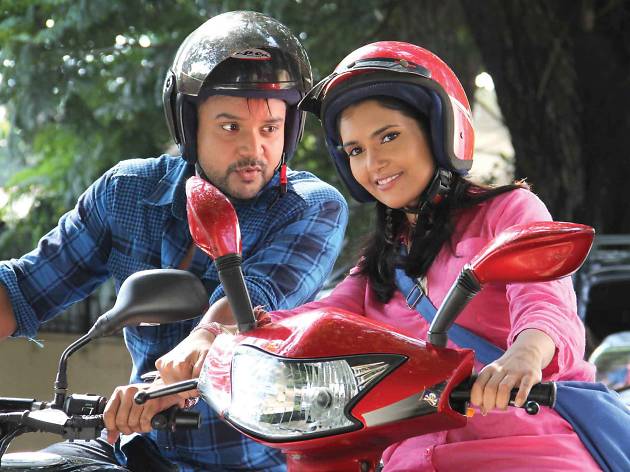 Maya is a remake of a Tamil movie, but the Sri Lankan identity was maintained. And it is one of the best horror movies made in Sri Lanka.
The credit has to go to Pubudu Chathuranga, the script writer who introduced characters such as the Buddhist monk and the kapuwa that were not in the original movie, Kanchana. Through elements such as the chant "Nahi Wera Werani", the temple and the use of the kendiya to secure the spirit, he localised the movie. The use of Sri Lankan comedy and songs also gave the movie a Sri Lankan touch. The actors too wanted to maintain the country's identity.
Although Maya is a remake it was adapted into a unique story. However, the original script was written by Raghava Lawrence and it is a beautiful creation. I always believe that a Samurai does not take credit for the victories of others. I always give credit where it is due. If I ever recreate someone else's work I will always give the creators due credit.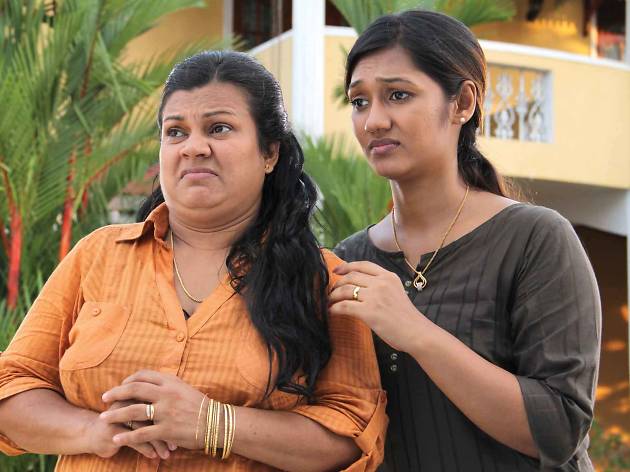 Cinematography and production was of a very high standard.
This is a movie with one of the highest budgets in Sri Lanka. All on-screen fights, choreography, and effects were handled by Indian experts. Stunt master Silva, who has worked with Rajinikanth, Kamal Haasan and Vije, choreographed our fight sequence and the entire team had to fly to India. Even the fight scenes in Sri Lanka were choreographed by Indian experts.
The filming of the movie was primarily in Sri Lanka, with certain scenes being filmed in India's Tamil Nadu and Cochin. All the special effects were done in India.
Mr Arugamam was the co-director. Everything was executed by the team who did the original movie. The entire team came and they used the RED camera, which was the first time it was used in Sri Lanka.
What was the message you wanted to give through this movie?
I have made this mistake as well and I have to accept that. People generally insult transgenders. But it is something that they cannot control. It is not their fault that they are transgender. People must remember that anyone can have a child like that. This happens due to a hormonal imbalance, environmental conditions or trauma. Maya sends out that message.
What we are saying is that if a child like this is born into your family do not ill treat them or kick them out. They have to be given equal rights. Transgenders go through difficulty everyday of their life, at school, hospitals, when they go to vote and when they walk on the road. It is indeed a sad story. Because of the way society treats them, they start to hate the world. They are very innocent people and society has made them helpless.
They are also very creative. I have attended many of their meetings and have seen this firsthand. They have also greatly appreciated that I have spoken on their behalf.
I am asking the public to not insult or ridicule them, because they are humans too. Lord Buddha, Shiva, Jesus Christ or Prophet Mohammed, they did not treat these people differently. It is a sin to mistreat them.
Now I understand that Maya was a role that I had to play. I am the titular character of the movie. This is the character that people will talk about. If I had played the hero, it would be something that I have always done.
Once you watch the movie it stays in your mind, why is that?
I take that as a compliment. Many have told me about the various scenes that touched them. The story does tug at your heartstrings. Many movies have been released during the past few months, but nothing had this impact. People are still talking about Maya.
The credit goes to the director, artistes, stunt directors, cameraman, choreographers, make up artists and the entire team. The credit esspecially goes to the director because he is the one who connected all the beads together.
I invite everyone who has not watched the movie to watch it. I thank those who watched the film and grateful to those who have respected the character of Maya.
"The cast used to tease me saying I looked better than the actresses."

"Once I went to a bank in costume, and scared people."
"Initially, though I did not like to dress up as the character, later on it became quite fun, because I could play pranks."
"One morning we ran behind joggers and freaked them out."
"I was filming Siddartha Gauthama at the same time, where I was playing the role of King Suddhodana. One day I went to the set in my Maya costume and everyone was wondering who the new lady was!".