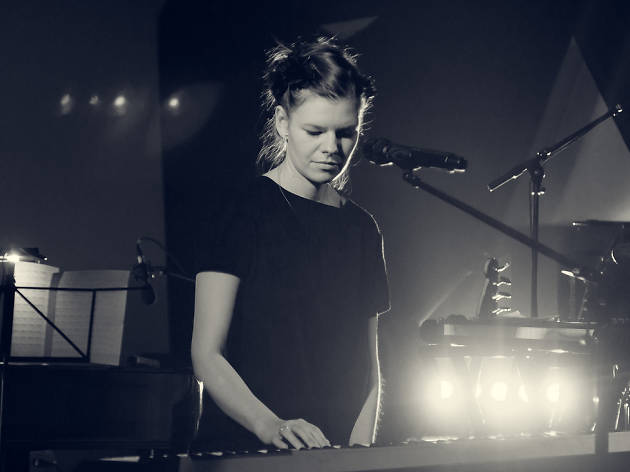 IVANA MER releases 'Early works'
Slovak singer and composer Ivana Mer has released her debut album titled – Early Works under the Slovak label – Sinko Records.
'Early Works' is a compilation of compositions recorded between 2010 and 2015 in France, Spain, Germany, Czech Republic and Slovakia. She has collaborated with Jana Kirschner along with hang players, vibraphonists and harpist for this project. Ivana's inspiration for her music comes from the chants of the sea, forces of nature and by yhr inner worlds of the soul. In her album, you can hear a lot of creativity and passion.
"I started completely alone. Just me and the computer. Experimenting with ambient electronics and atmospheric landscapes. When my computer stopped to work while I was traveling, I started to collaborate with musicians and discovered an acoustic way of composing and performing" recalls her beginnings Ivana Mer.
Singer and composer from small town in the centre of Slovakia has great courage. In music and in life. For singing and performing was willing to travel to Spain, France and Germany. In each country she found her way to establish and improve.
"First I lived for two years in Ibiza. Somehow naively, I went there to find a producer, which in the end had work out". Ivana got to know Marc-Eric Laine with whom they produce track "Diamond Fields".
"After short time I met with group of French musicians. I started to write lyrics for the French band and organise voice workshops. Ibiza was also the place of my first performance like singer and composer. I began to present my compositions with the band, which consisted of the cellist and the santoor player."

These collaborations strenghten Ivana in finding her own sound which was changing and developing thanks to the variety of the musicians, artist got to know.

"I was looking for some essence that would capture my music. Well, I think the journeys really helped me in that. In the end I found out that I'm a kind of beyond the genre type" says Ivana and describes it correctly.
Vocal harmonies are the basis of her work, where the electronics and instruments are just supporting them. The genres are overlaping and ethereal atmosphere of poetic countries are alternated with percussive shamanic calling.
Also, on the album appears the mysterious sound of the Oskar Rózsa's prepared piano. He has participated musically and produced several tracks, after he heard and really appreciated the song "Pachoľa" in Slovak Radio FM, by that time of still unknown Slovak singer living in Berlin.
Hypnotic vocal composition "Mereus" (result of cooperation with French producer Anacole Daalderop) is another single introducing subtile and exquisite debut of Ivana Mer.
Article by Alexander Cerevka, Slnko Records