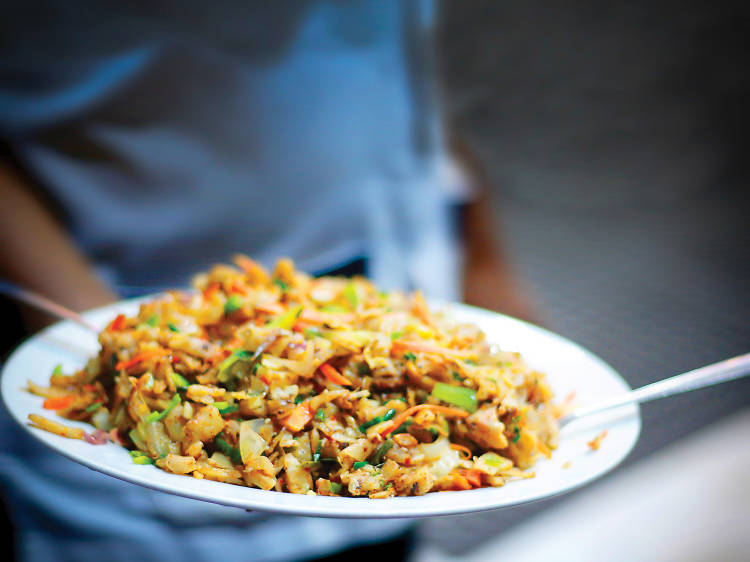 © BT Images
A mix; a mash; a dash of colourful veggies, of meat, eggs, a toss of cut up roti or string hoppers all thrown on to a flat sizzling grill, an instigation after which begins the soul sounds of metal dicing blades manually, and to a tune, jumping into action. Kottu is best eaten hawker style.
Mainly a delicacy served up at dinner time, Kottu is a favourite especially with the much loved condiment, cheese. Usually available from early evening to late nights, spices mixed into this concoction of sorts include, chilli peppers, pepper, turmeric, ground cumin, ginger, garlic and aromatic herbs, its distinct whiff parades the air in and around the city, particularly Colombo.
When in Sri Lanka do as the Lankan's do and have a taste of this spicy, delish and a not so conventional indulgence available throughout the year.