Omakase the 'Hatch' Way
Time Out Sri Lanka catches up with Master Chef Kenjiro 'Hatch' Hashida.
1/4
A plate of Sashimi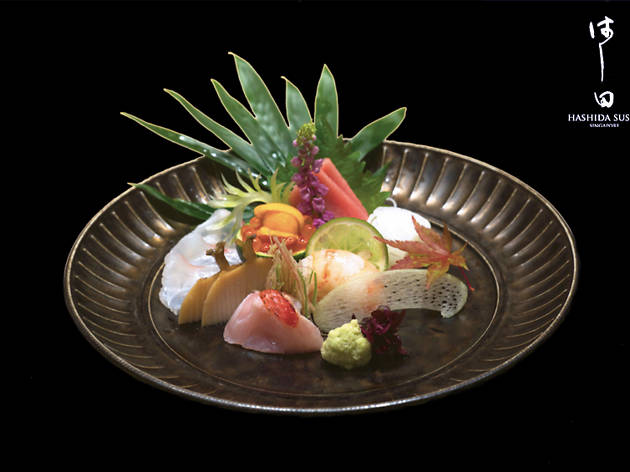 2/4
Sashimi by Hatch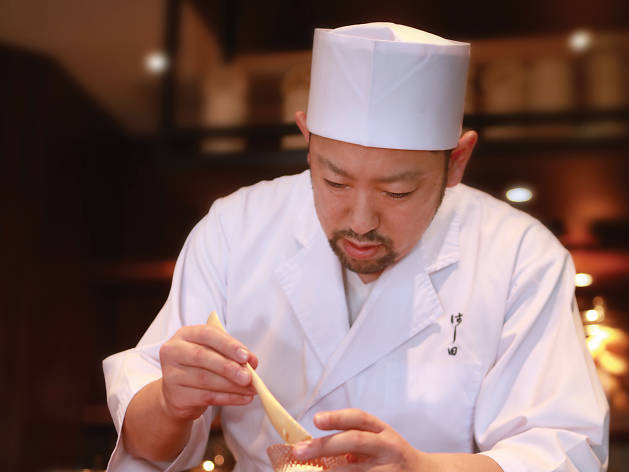 3/4
©BT Images
Detail is a vital component of Chef Hashida's dishes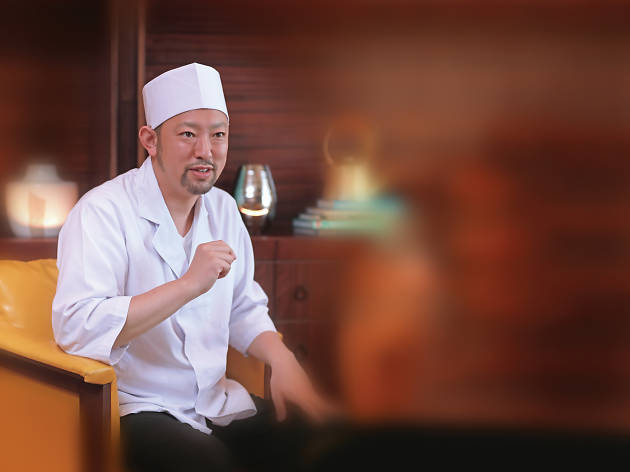 4/4
©BT Images
Chef Hashida
From an inventive street artist to a Japanese culinary maestro. Time Out Sri Lanka catches up with Master Chef Kenjiro 'Hatch' Hashida.
Tell us about the beginning of your culinary journey?
I started to apprentice under my father when I was 14. Until then my father never allowed us to enter the restaurant. One day he called me close to midnight and asked if I was free. When I got to the restaurant, he requested me to clean the counter. After I finished, he asked if I had fun...and that's how it all started. I wanted to go to art college after high school, but didn't get in. My father wanted me to apprentice at another restaurant, but I was too scared. With his blessing, I decided to go to culinary school the L'Ecole Tsuji Tokyo.
When did you know this was what you wanted to do?
The first thought was when I apprenticed under my father. After culinary school, for over a year, I was a street artist. It was a difficult time, yet after that experience, I knew I wanted to become a chef.
What's it like to be a second-gen celebrity chef?
It is challenging and it is also where I get my passion. I don't think of myself as a celebrity chef, my focus is on what I do in the kitchen.
Your fondest memory involving food?
When I worked for my father, I observed diners say to him "Thank You Oyaji". It's the Japanese word for father. It was profound to witness. I am a second generation chef, but my father's restaurant in Tokyo features the heritage of 14 generations. He brought the family home with 370 years of history to Tokyo to establish his restaurant. It is a legacy. I have dined at other good sushi restaurants across the world, but to me, the sushi my father made is always the best.
What is Japanese cuisine to you?
Japanese cuisine has inspired me to become who I am today and to work hard. It is quite unlike any other cuisine.
How did you start Hashida Sushi?
After the Fukushima Earthquake it was a diffi- cult time for restaurants in Japan, so I decided to go overseas. Five years ago, I opened Hashida Sushi in Singapore, which Time Out Singapore recently named one of the ten best Japanese restaurants in the country and the best for Omakase.
The dining experience you create?
My father and I have different views on cuisine. He does not like decoration. I felt that those who dined at my restaurant were foodies who knew how to enjoy the artistic beauty of a dish and its flavour. It is a different generation as well, because of social media, they appreciate a beautiful dish.
Have you tried Sri Lankan cuisine? Have you been inspired?
I tried Sri Lankan chicken curry. My wife is Thai and I can generally eat Thai food, but this was spicy and punchy. I might find inspiration for a dessert I think. I am always hungry to learn new things.
Why did you decide to host a Omakase dinner in Sri Lanka?
I was invited by Naserah Tyebally, Colombo Supper Club to serve an Omakase menu at the Shangri-La Colombo. In Japan, diners usually say "Omakase", where they ask the chef to choose the order, because they trust the chef. I felt Sri Lankan diners would be able to understand the concept.
All time favourite dish?
It is difficult for chefs to enjoy a meal at a good restaurant. I just keep savouring each flavour thinking 'oh wow what is that flavour or technique'. I enjoy good cuisine in my own way. And at times what's most relaxing for me is 'feel-good' food.
What you have learned?
By being in Singapore, and seeing Japan from outside, I feel I understand Japan more. Japan needs to change its mindset, because our focus is only within the country. I think we are too nice and too laidback sometimes.
Other hobbies and interests?
I paint and design. Recently, I took photographs of nature at Gardens by the Bay in Singapore, cut out images and designed a material, which was tailored to make a suit. I am working with another chef in Japan to make a coat. We designed a cap collaborating with New Era of New York, who are known for the famous Yankee cap.
Advice to aspiring chefs?
Keep the passion. Don't lie to anyone. Don't think about the money first. Trust yourself.
What's next for Chef Hatch?
In September, I will be opening a restaurant in San Francisco. In April next year, I will be opening the renovated Hashida Sushi restaurant in Tokyo. It took three years, because I wanted to use the heritage material from my father's restaurant to keep the history. I am also always working on something new in the kitchen with my team.