The Manhattan Fish Market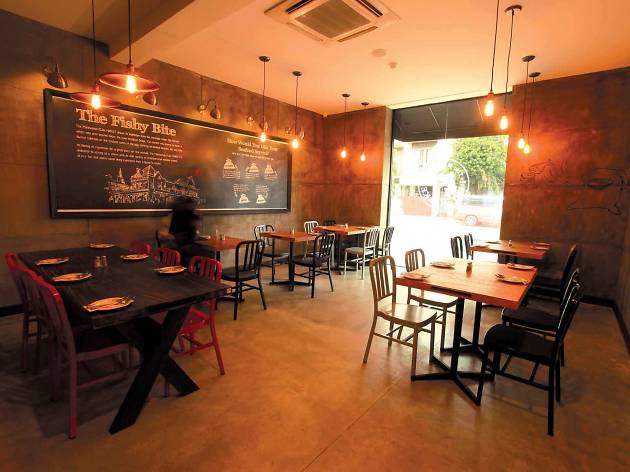 The Fulton Fish Market is the source of inspiration for The Manhattan Fish Market, one of the finest international seafood franchises. With a taste for serving high quality specialty dishes, composed to succulent perfection, the restaurant is best described as a casual diner with premium cuisine. The Manhattan Fish Market prides itself in serving absolutely anyone and the food is completely trans-fat free, appealing to health conscious food lovers. The meals are generously sized with great consideration to nutrition. Protein-rich fish is coupled with sources of carbohydrate, either in the form of rice or French fries and garnished with a vitamin rich salad.
A highlight is the Dory (fish) which features in many of the dishes. The Dory fish is a rare treat in Sri Lanka and an indulgence at the restaurant. The fish said to melt in your mouth is served alongside other equally appetising treats such as oyster, mussels, tiger prawns, lobster and scallops. The menu itself has a diverse range of dishes which besides seafood also consists of favourites such as chicken, rice and French fries, beverages and desserts.
Venue name:
The Manhattan Fish Market
Contact:
Address:
31, Deal Place
Colombo 03
00300

Opening hours:
12pm – 11am (Monday-Thursday), 12pm – 12am (Friday – Sunday)