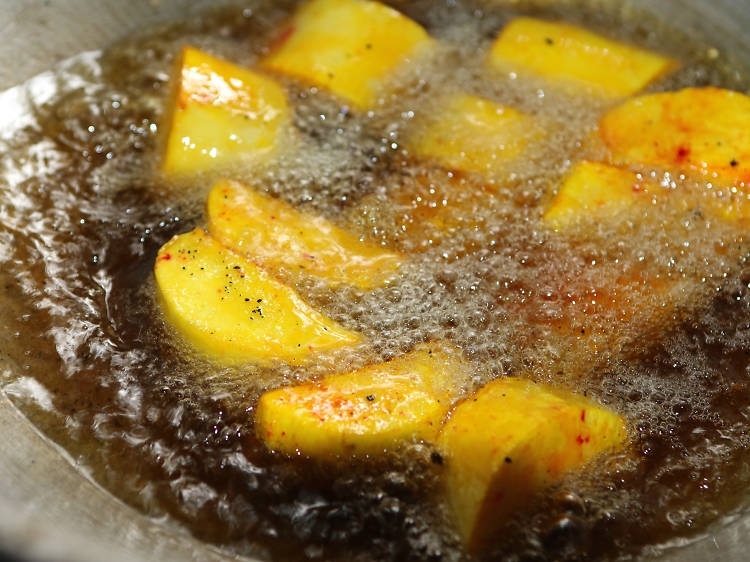 ©BT Images
The streets come alive as the sun begins to set with the oil pan's sizzling and producing aromas of fried cassava that wet your appetite. Chips and boiled cassava aka manioc are commonly found, but in Kattankudy the preparation is a little different, more exotic, and they sell like hot cakes.
"Maravalli kilangu parcel" the dish popular amongst Hindus is the vegetarian version of the street food,
a serving of large chunks of fried cassava with spicy powder and gravy, maravalli kilangu being the Tamil name for manioc. Amongst the Muslims there is another variation called "tasty parcel": the same preparation
of cassava and gravy topped with fried babath and beef chunks.