Vibrant and exotic Batik
Sarees, kaftans, sarongs, shirts, lungis, resort wear and swimsuits in colourful contemporary designs swirl with the vibrant colours and unique patterns of batik. It is a style that will forever be in trend.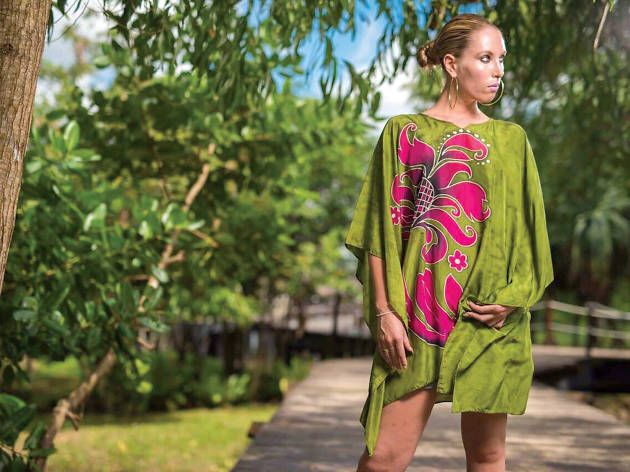 Batik or in its apt literal meaning, 'writing in wax' is an ancient art form inherent to Sri Lanka as well as many other Asian countries. Going back in time, one would discover pulsating colour splattered material dancing in beautiful traditional designs stitched into the conventional attire for both men and women.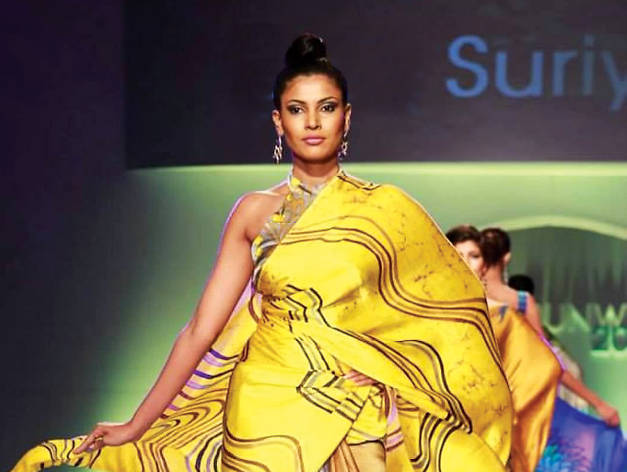 In Sri Lanka, the presence of batik was seen from the 5th century where it was popular among nobles. It was an essential element of the wardrobe of our ancient Kings and Queens, their attire intricately painted with gold and silver. These exquisite materials had ornate traditional designs such as motifs, the ancient processions, flowers, elephants and wildlife with the rest of the cloth being splattered with colour; this is the essence of batik.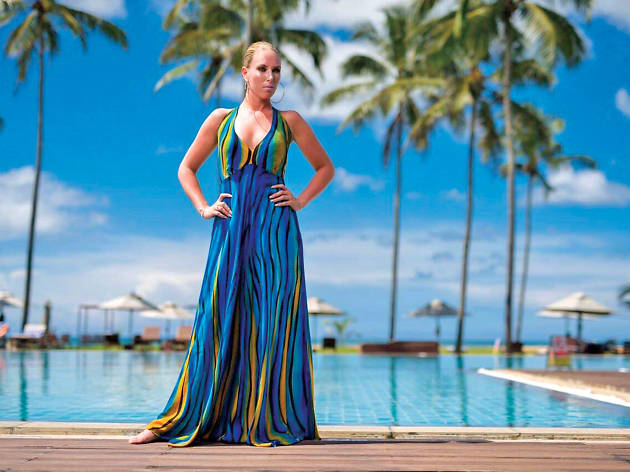 Edgy crop tops, comfy shorts, feminine maxis, stylish knee-length dresses, sophisticated scarves, spicy tie-die leggings; batik has created a whole new world of fashion. In the present times, this regal, vibrant cloth has been reinterpreted in to modern styles. A combination of the traditional and the contemporary, it is an exotic style that will add a touch of tropical glamour to your wardrobe.
From elegant silken batik sarees that have transformed the fashion landscape with colour to trendy batik resort wear that sets the tone of tropical bliss along the coast; in Sri Lanka this vivacious cloth is a must have. If you wish to look absolutely glam at an Island party yet want to feel comfortable, a batik lungi with a crop top will ensure you stand out from the crowd. While a batik dress will add an exotic hue to your office attire, a daring batik shirt will be a youthful addition for dress- down Fridays. Batik is now a dazzling style used for weddings, with the retinue clothed in batik designs illustrated in beautiful shades.
Presently, batik is more than a traditional masterpiece. Yes, it has evolved from the craft shop to enter the runway as a high-end fashion statement. The comfort of the cloth is also an ideal match for the humid tropical weather or summer heat.
Sri Lanka's unique style of batik is a declaration of absolute elegance, trendiness and chic. Batik adds an exotic flare to any wardrobe. It is
a versatile fashion statement that everyone the world over has fallen
in love with.
Info and photographs: Eric Suriyasena Batiks. For details email ericsuriyasenabatiks@gmail.com