Cheer Sri Lanka with Colombo's merriest
Sri Lanka takes on England in three tests, five ODIs and a one-off Twenty20 International. After England won the first Test in May, Sri Lanka head in to the second test with much to prove. The tour also includes two ODI encounters with Ireland.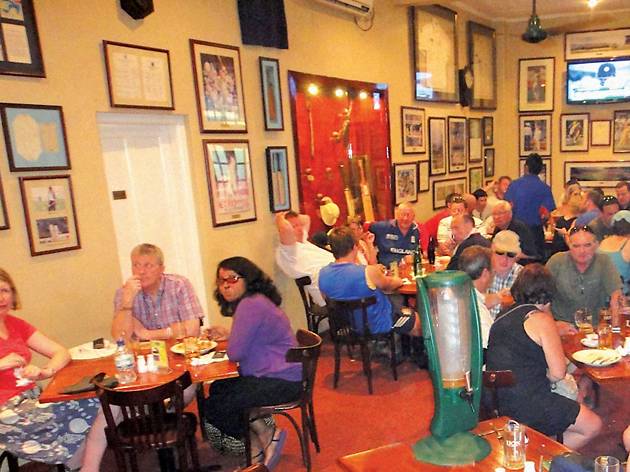 Sri Lanka is a sportsman's paradise with plenty of athletic competitions and sporting activities to watch or participate in. As always cricket will be in high demand but there's also quite a few other activities like Rugby and water sports that enjoy massive popularity here. So what does the month of June have in store for us? Let's find out.
Cricket may be described as the gentleman's game, but that's definitely not the way we in Sri Lanka enjoy a good game of cricket. Never to be too overwhelmed by emotions of irrationality, Sri Lankan cricket fans and fanatics alike are a keen and enthusiastic, and more than anything a fun-loving bunch of people, to whom a victory by the boys is the greatest delight. Yet defeat hardly spoils the merrymaking. As Sri Lanka's tour of England includes three Test Matches, five ODIs and one T20 Match, fans are all in a mood to party, rain or shine to cheer the boys as they bat and bowl in a quest to bring glory to their motherland.
So head to the public arena, to a sports ground in the heart of Colombo, a restaurant or pub anywhere in the country to watch the teams battle in a game that never really tells the victor until the last ball is spun. Mingling with crowds of raucous youngsters and equally energised adults, displaying a show of unity as the cheers rise and fall, and the silence in moments of suspense is gripping. It will be a truly enjoyable experience of Sri Lankans and their way of enjoying their favourite sport.
Watching a cricket match with hundreds or even thousands of people before a large screen in an open playground while savouring barbecued chicken and hotdogs and fries, allows a swell of reactions sans restraint, from loud cheers to cries of disapproval at the umpire's decision of dismissal. Of course there'll be plenty of cricket talk doing the rounds with self-proclaimed pundits proclaiming their expertise on a particular bowling style and chastising mistakes made on the field.
In the ambience of a restaurant or pub, the mood could be no better, although in the midst of a limited crowd, the emotions are the same; exciting, thrilling and at times intense. The expression of cheer will be riotous. Cricket will remain the nail-biting game that keeps everyone on their toes. Whether watched on one's feet in an open playground or in the comfort of a restaurant, the camaraderie that the Englishman's game has created is something that can be cherished by all.
June 9–13
3rd Test
England v Sri Lanka – 3.30pm
June 16
1st ODI
Ireland v Sri Lanka – 3.15pm
June 18
2nd ODI
Ireland v Sri Lanka – 3.15pm
June 21
1st ODI
England v Sri Lanka – 6.30pm
June 24
2nd ODI
England v Sri Lanka – 6.30pm
June 26
3rd ODI
England v Sri Lanka – 3pm
June 29
4th ODI
England v Sri Lanka – 5.30pm
July 2
5th ODI
England v Sri Lanka – 3pm