Tele dramas on TV!
Keeping you hooked with much entertainment and curiosity, the Tele Drama Scene continues!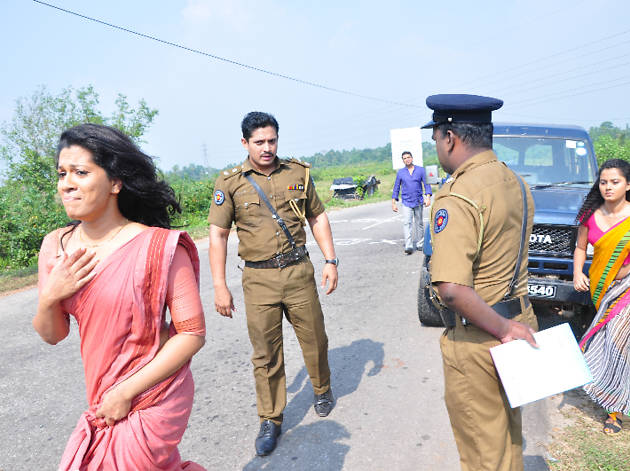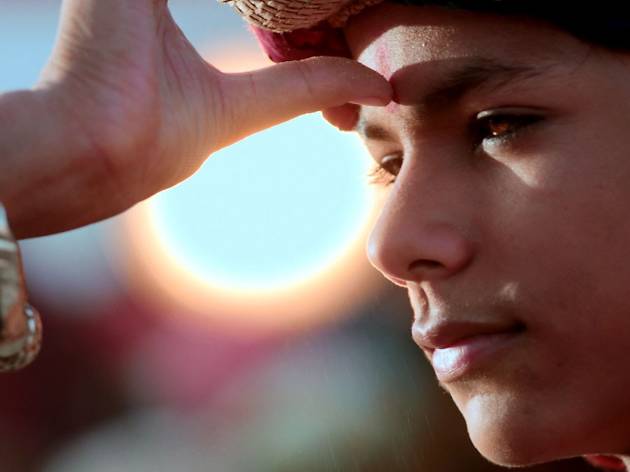 Adhiraja Dharmashoka
This is an Indian drama, dubbed into Sinhala. The story is about King Ashoka's childhood experiences and his transition from Ashoka to Chandrahoka, how he passed the stages of Ashoka to Chandrashoka and Dharmashoka with time.
Dubbing for the main characters in the story, were done by Kamal Deshappriya, Sandya Rambukkanage, Lal Sarathkumara, Ferny Roshini and more.
Weekends; Time: 8.30pm
Dedunnai Adarai
The latest tele-serial telecast in Derana, Dedunnai Adare is directed by Saranga Mendis while the script is written by Ajith Mendis.
The tele-drama is a family story featuring Maureen Charuni, Himali Siriwardana, Sulekha Jayawardana, Athula Jayasinghe, Isuru Lokuhettiarachchi, Jagath Manuwarna, Sahan Ranwala, Manel Wanaguru, Gayathri Dias and more.
Weekdays; Time: 8.30pm
Neela Palingu Diya
Directed by Iresh Loku Bandara, this is a story of a fake street horoscope reader, who eventually becomes rich and forgets to follow the morals and principles of life.
Seeing such a transformation in life, the horoscope reader continues to cheat on people. Featuring Giriraj Kaushalya and Dulika Marapana in the lead, there's a whole lot of supporting characters. The script is a written by a popular novelist ­Mahesh Rathsara Maddumaarachchi.
Weekdays; Time: 8.30pm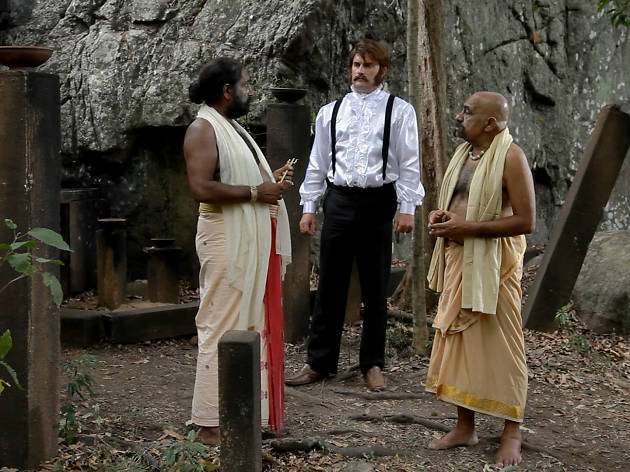 Aadara Wessa
Aadara Wessa is directed by Sandun Raja Karuna and produced by Deshamanya Acharya Upul Jayasinghe. The drama cast features, Amila Abeysekera, Paboda Sandeepani, Rithu Akarshaya, Meena Kumari, Gamini Hettiarachchi, Janaka Premall and more.
The story revolves around Ranjeeva (Amila), Hirundhi (Prabodha) and Amandhi (Rithu). Ranjeeva is from a wealthy family and he falls in love with Hirundhi, who works as a dress designer. Ranjeeva's parents make arrangements to marry Ranjeeva to Amandhi. The story leads to a series of events, which leaves the question with will Ranjeeva, marry Amandhi or not?
Weekdays; Time: 8.30pm
Chakra
Produced by Janaki Wijeratne, Chakra features popular artists–Menaka Rajapakse, Sriyantha Mendis, Dulani Anuradha, Charith Abeysinghe and more. The script and direction are by Sanjaya Nirmal.
Saturdays; Time: 8.30pm
Kutu Kutu Mama
Directed by Lakshman Maththumagala, this drama is about Madhu, an unmarried man and his sisters. With time, Madhu loos after his sisters' children. They call him 'kutu kutu' mama, the noise that is from his motorbike.
This is a beautiful drama portraying a brother's love. This drama features popular artists; Sriyantha Mendis, Yashodha Wimaladharma, Irangani Serasinghe, Janaka Kumbukage, Damitha Aberathne, Sarath Kothalawala, Dharmapriya Dias and more.
Weekdays; Time: 7.30pm
Megha
Directed by Shantha Soysam, Megha is the story about a brother and his two sisters. Bimal Jayakody as Rana works for the underworld. The series unfolds the story of Rana's two sisters. Although employed in higher positions the two women struggle to live in a colony. Overall, Megha is based on a brother's affection for his sisters.
The script is by Mahesh Rathsara Maddumarachchi and lead roles are played by Maheshi Madusanka and Kavindya Dulshani as Bimansa.
Weekdays; Time: 8pm
Pinimuthu wesse
Produced by Herath Warnakulasooriya, this drama is about a wealthy tea estate owner's family. The family, with mother, father and two daughters is beautifully structured. The story begins to take its stride, when the entire family embarks on a journey to Colombo where they meet with an accident.
The accident takes away the life of the mother and leaves the elder daughter paralysed. The story brings a twist, when a Manager who gives entry to the story to look after the property makes up plans to own the property, by marrying the paralysed elder daughter. Eventually she too passes away after giving birth to their child.
Weekdays; Time: 8.30pm
Piyase
This teledrama is the story of how Sylvester Madugalle worked his way up from dire poverty, from the time his father passed away, to become a highly successful businessman. Directed by Sunil Costa, this drama features Menaka Rajapaksha, Thishana Perera, Niroshan Wijesinghe, Gihan Fernando, Aruni Mendis and more.
Weekdays; Time: 9.30pm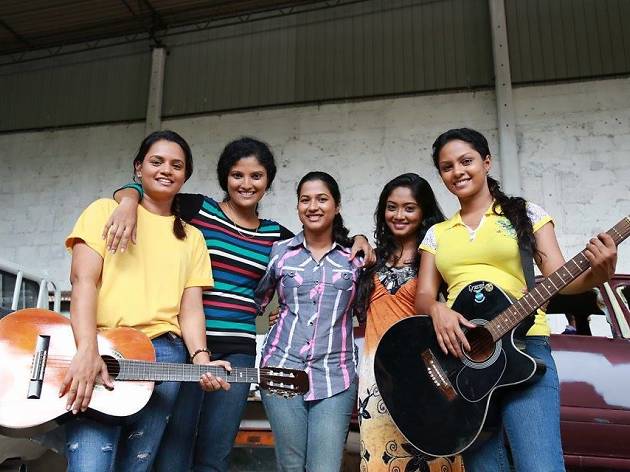 Diyaniyo
A story, revolves around five girls who aim to form their own musical band. The director has portrayed the female characters as feisty individuals who continue their careers in male dominated fields.
Showing on: Rupavahini; Weekdays; Time: 7.30pm
Lambendiyo
Lambendiyo is a story about a street roaming barber and his daughters. Kumara Thirimadura plays the role of the barber and accompanying him as his daughters are Samadhi Arunachaya, Sanju Rodrigo and Nilukshi Fernando.
The supporting roles of Lambendiyo are: Thilak Kumara Ratnayake, Wimal Kumara De Costa and more. Written by Mahesh Rathsara Maddumarachchi, the drama is directed by Iresh Lokubandara and produced by Viraj Rathnayake.
Weekdays; Time: 9pm
Panchali
Panchali is the latest teledrama on Rupavahini. Directed by Saman Kumara Liyanage, it is a period teledrama set in the 1920's, during the British Occupation. The plot involves an attempt to hunt down a fabulous and ancient treasure.
Produced by Ranjit Premalal, the teledrama stars Sanduni Tharaka, Roshan Pilapitiya, Niroshan Wijesinghe, Madani Malwattage, Uidth Abeyratne and Chinthaka Peiris.
Sundays; Time: 8.30pm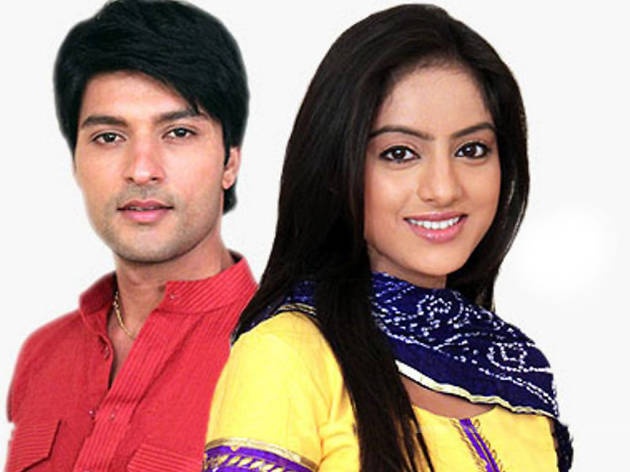 Me Adarayai
The Sinhala dubbed Hindi drama is about the love-story of Ishitha a dentist and Raman, a Businessman and CEO, who get married for Ruhi, Raman's daughter. The story revolves around Raman and Ishitha's family.
Raman and Shaghun are divorced and Raman marries Ishitha to look after his daughter Ruhi and the teledrama is very interesting and popular amongst the tele-serial watchers.
Weekdays; Time: 9.30pm
Swapna
This is a Hindi teledrama, dubbed into Sinhala. The story revolves around the life of Swapna and how she fulfills her dream career of becoming an Indian Police Officer. Suraj, sweet shop owner marries Swapna and supports her in many ways to fulfill her ambition.
Weekdays; Time: 2.30pm, repeat 8pm
Uthum Pathum
Directed by Sandun Rajakaruna and starring Vishwa Kodikara, Ishara Sanadamini and Kavinga Perera in lead roles; this is based on the novel Uthum Pathum, a beautiful love story.
Weekdays; 9pm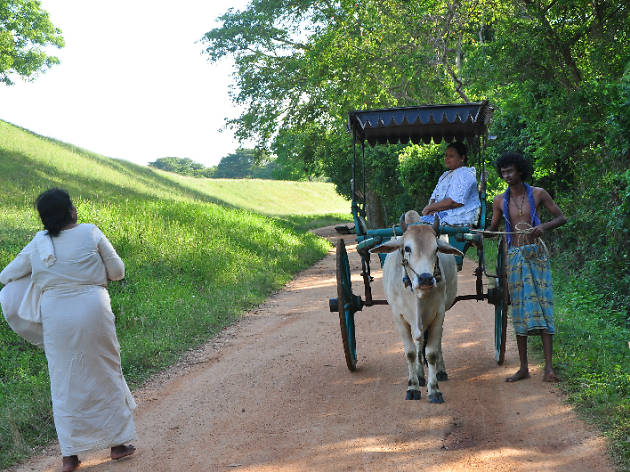 Boheemiyanuwa
A rich young girl, mentally deranged after a failed affair, is confined to an expensive hospital room. The poor florist's delivery boy who visits her daily seems to have a healing effect on her, as she mistakenly believes the boy is her former lover.
After the girl is cured, she realises her mistake. But in the meantime a new development complicates things: during the time they had spent together, the two young people had fallen really and deeply in love with each other. But how can they be united when their worlds are so far apart?
Saturdays; Time: 9pm
Golu Thaththa
This is a combination of a village and town story, which revolves around a young intelligent girl. The girl who is brought up in village, moves to town in search of a job and to continue her studies, but ends up living together with a wealthy boy and forgets her family and village life.
Sundays; Time: 8.30pm.
Meedum Amma
Malini Fonseka acts as Mallu Amma in the main role. The story is about how people of higher caste treat the lower caste and this is shown through Mallu Amma, a laundrywoman. Meedum Amma is directed and written by Sameera Hasun.
The characters of Meedum Amma are featured by; Hemasiri Liyanage as Pul Siriya, Jayalal Rohana as Gale Unnanse, Jayani Senanayake as Kaw Amma and Wasantha Vittachchi as Arachchi.
Sundays; Time: 9pm
Monara Kadadasi
A continuation of Kalu Araliya, this drama stars, Menaka Rajapaksha, Buddhika Rambukwella, Indunil Nugawela, Udayanthi Kulathunga and more. The story revolves around the murder of a businessman, named Gihan (Chandika Nanayakkara). Menaka Rajapaksha plays the lead role as a Police Inspector.
The story takes a turn when the Policeman meets Gihan's girlfriend and decides to marry.
Weekdays; Time: 9.30pm
Yakada Kahawanu
Yakada Kahawanu is the latest teledrama by acclaimed director Christy Shelton Fernando. In the core of the plot is a murder mystery. Migara, a 23-year old having returned from studies abroad, discovers that hid father has passed away mysteriously. Migara's mother and her dead husband's brother seem to know more about the matter than they care to reveal. Migara, while probing into the mystery, falls in love with his late father's business manager, Ananda.
Ananda wants to manipulate the affair for his own betterment. The plot thickens further with the advent of Migara's aunt who is determined to do everything her way.

Weekdays; Time: 9.30pm
Thara
Thara, is an orphan, who has lost her parents during the war. Thara is brought up by a teacher and she develops a motherly love with her. As time passes, Thara finds out that her parents are alive and they come in search of Thara.
The story leads to a series of events where arguments arise between Thara's parents and her teacher. The drama's cast includes, Shalini Tharaka, Roshan Ravindra, Ama Wijesekera and more. The drama is directed by Ananda Abenayake.
Saturday; Time: 8.30pm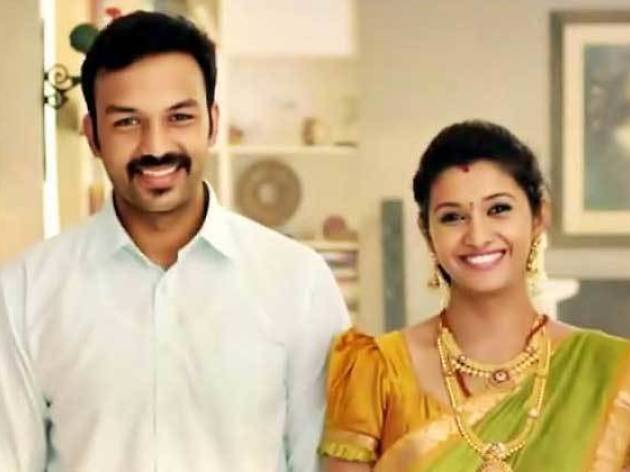 Aathira
This Tamil horror serial revolves around a woman's passion for her lover, and how she faces a lot of trouble in order to marry him.
Weekdays; Time: 9.30pm
Dheiva Magal
The story focuses on the lives of working women, their contribution to the society in general. Krishna and Vani Bhojan play the lead roles in Dheiva Magal.
Mon to Thu; Time: 10pm
Idhu Kadhala?
This is an Indian teledrama, dubbed into Tamil. The story revolves around Ashwin and Shruthi. Ashwin is a rich arrogant businessman while Shruthi is a simple girl from a traditional family background and believes in love, faith and relationships.
After their first meeting, they develop hatred towards each other. Eventually, Shruthi starts to work at Ashwin's office, where a series of interesting events take place.
Weekdays; Time: 6.30pm
Kalyanam Mudhal Kadhal Varai
Young girl, Pooja is a lovable character, whose parents Arjun and Vandana are divorced. Meanwhile Arjun meets Priya, who is his neighbor. Eventually Arjun marries Priya to look after his daughter, Pooja. Does Arjun love Priya? Or was it just an arrangement of convenience?
Saturdays; Time: 08.30pm
Maragatha Veenai
Directed by P Selvam, Maragatha Veenai is a Tamil teledrama that portrays the life of a woman who fights for freedom from a life that was forced upon her. Santhoshi, Kumar, Sangeetha, Raja, Manokaran, Deepa, Kavya and more are apart of the main roles in the drama.
Weekdays; Time: 6pm
Moondru mudichu
This is a Hindi teledrama, dubbed into Tamil. The story is about two sisters Rohini (Avika Gor) and Seema (Deepika Samson) who get married to brothers Prem Bharadwaj (Dheeraj Dhooper) and Siddharth Bharadwaj (Manish Raisinghan). Directed by Pawan Kumar, this story portrays the challenges faced by these daughters in law and how they unite the family together.
Weekdays; Time: 7.30pm
Sri Krishna
Sri Krishna is an adaptation of the stories from the life of Krishna. Created, written and directed by Ramanand Sagar, the serial relates stories of Sri Krishna and his playful acts.
Saturdays; Time: 10am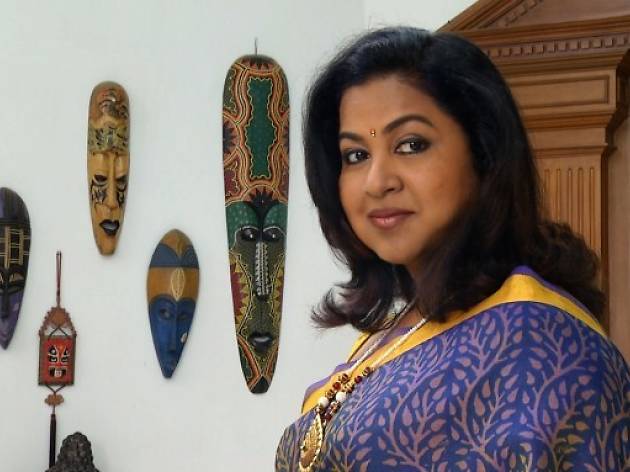 Uravukal
This Tamil tele serial deals with families and how relationships and bonds are maintained. The story portrays the many bonds between the members of an ordinary family.
Weekdays; Time: 7pm
Valli
Valli is a Tamil drama directed by N Sundhareshwaran. The plot revolves around Valli, a town girl who faces troubles from her maternal uncle and how she overcomes the challenges that she encounters. Featuring Vidhya Rani, Rajkumar, Poovilangu Mohan and more in the lead roles.
Weekdays; Time: 7.30pm
Vaani rani
Vaani Raani is a popular Tamil South Indian teledrama. The story revolves around twin sisters Vaani and Rani. Vaani is a popular lawyer in the city, while Rani is an innocent character. Radhika Sarathkumar, plays the role of twin sisters.
The drama has popular artists, Radhika Sarathkumar, Venu Aravind, Babloo Prithveeraj, Ravikumar, Shanthi Williams, Baboos and more. Vaani Rani directed by O N Rathnam is unlike the usual teledramas that portray family vengeance and jealous.
Weekdays; Time: 8.30pm