Calling all hikers and cyclists...
For those stimulated by adventure, the sight of lush untamed natural greenery and awe inspiring scenery, a trek up the Knuckles Mountain range located in Sri Lanks's Central Province may be just what you need.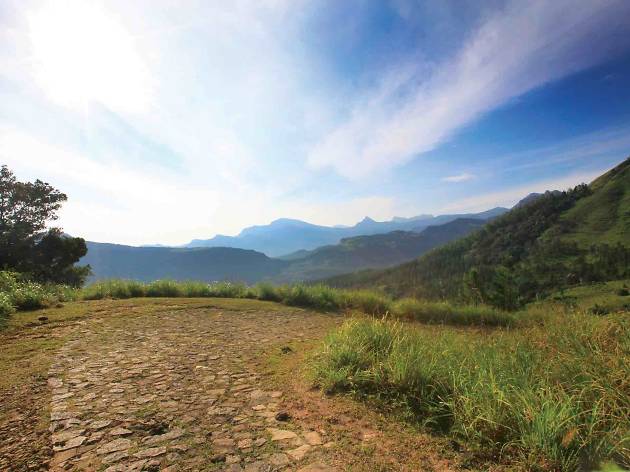 The mountain range, rich in biodiversity, situated in the districts of Matale and Kandy was given its name by the British due to its resemblance to a set of knuckles clenched into a fist. However, Sri Lankans traditionally referred to it as Dumbara Kanduvetiya meaning midst laden mountain range or Dumbara Hill.
It is separated from the Central Hill by Mahaveli Valley to the South and East and the Matale Valley to the West. There are beliefs that that Knuckles Range has been around since prehistoric times and was referred to in the past as Giri Divaina and Malaya Rata. Ancient folklore deems it was a settlement for the Yakshas, a benevolent class of nature spirits who are the caretakers of all natural earthly treasures.
Today the Knuckles mountain range is a declared National and UNESCO World Heritage site. Stretching an impressive 155 square kilometres of five major forest formations, with an extensive variety of rare and endemic flora and fauna. It is also an area of great scientific interest as it is a microcosm of Sri Lanka's different climatic conditions, which are all replicated here and can be experienced within a half hour walk through the valley.
The Knuckles mountain range is a paradise for those who like to hike and mountain bike as it offers numerous mountain trails that cross spectacular scenery such as clear crystal rivers, dense forests, flowing waterfalls and lush plantations.
In certain parts of Knuckle range, the natural greenery occurs as a pygmy forest with trees just over waist high, a sight very rarely seen anywhere in the world.