Delicacies flavoured with Tea
The symphony of complex flavours in tea is finding new paths into our taste buds.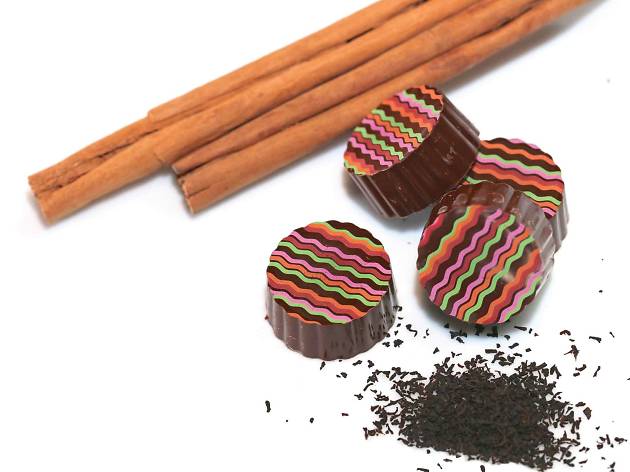 1/5
©BT Images
Dark chocolate pralines with cinnamon tea gnache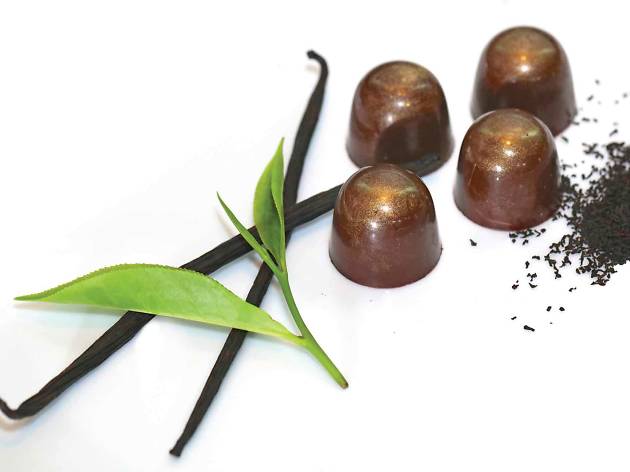 2/5
©BT Images
Dark chocolate pralines with vanilla tea ganache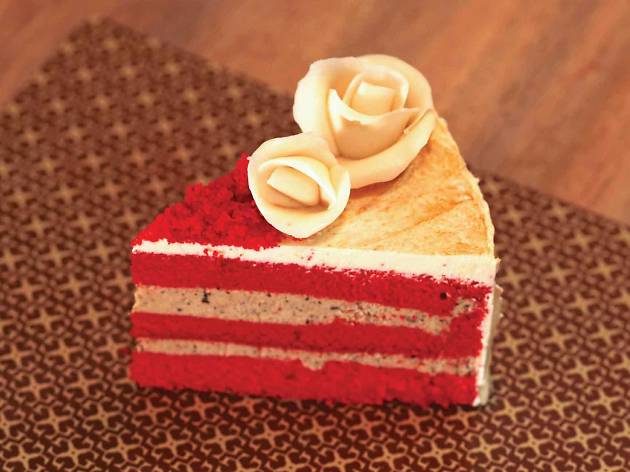 3/5
©BT Images
Red velvet cake sandwiched with rose tea infused cream cheese icing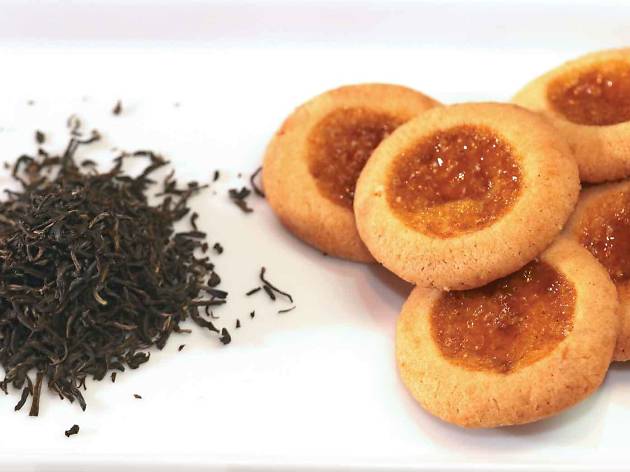 4/5
©BT Images
Green tea heidesand cookies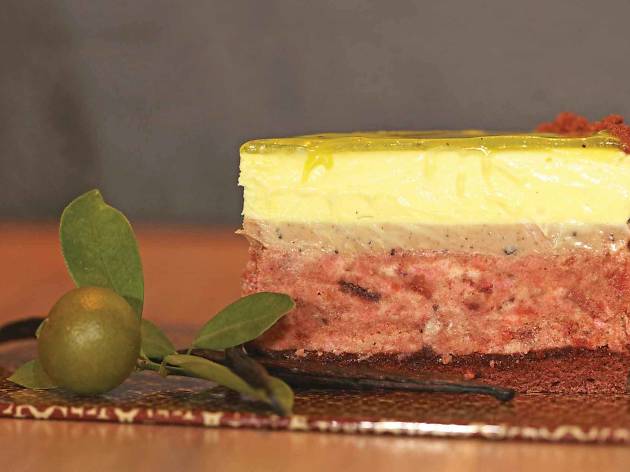 5/5
©BT Images
Rich treat: lemon tea mousse with tea glaze, black tea ganache, chocolate fudge and a crispy cookie base
Today, tea' is not content to sit in a charming fuming porcelain pot. It has waltzed into the world of gourmet food. The world's cuisine has opened up to the endless possibilities of cooking with tea. The prospect of Camellia sinensis as a flavour enhancer is obvious enough due to its complex characters.
Your confectionery, sweets and biscuits, can be invigorated with fresh tea as tea may infuse a zesty edge to an array of cakes, cheesecakes, muffins and even soft buns. Chocolates too can be positively inspired with a filling of syrup or a ganache made of a reduction of tea. Scintillating jars of tea based jam could bring light and joy to the breakfast table.
Imagine infusing tea into pure alcohol? Tea leaves left after being brewed can be dried in an oven, mixed to a vat of spirit such as vodka, and then left to ferment for around a month. This concentrate, when filtered and frozen, can even complement a dinner with its own unique tangs.
The seven main regional Ceylon Teas, each with a strength and taste inhaled from the very character of the area, must be carefully paired with different types of dishes. Low grown teas from Sabaragamuwa and Ruhuna are robust, strong and malty, thus they should be used for marinades and rich sauces for dishes made up of meat, poultry and red fish like tuna. With fish like seer or mullet, the texture is lighter and the white meat very soft, so the sauces and marinades should be of delicate teas such as Nuwara Eliya or Dimbulla varieties.
Making a concentrate of tea as a base for a sauce or marinade can even be done at home. Simply, infuse the tea in boiling water, making sure that the tea to water ratio is five to eight times higher than your usual. Then cook it under a low fire. The final step is to add the flavours or herbs, depending on what kind of sweet or savoury concoction you desire.
Tea could also be used in smoking fish and meat. The method perfected by the Chinese is to position simmering water below the tea, and let the steam of the tea rising up immerse itself deep into the flesh, imbuing it with the taste and insignia of that particular tea.
Tea is also a wonder-ingredient for normal food in a world focused on well-being. It helps to reduce blood pressure and diabetes as well as cholesterol; the antioxidants it contains are good for the heart. The variety of flavours and hints which Ceylon tea offers ensures that there will be no shortage of new ideas on infusing tea into all sorts of food.
Chef Gerard Mendis is a master chocolatier and award-winning patissier who has studied confectionery as well as chocolate in Europe. Pictured here are just some of his exquisite tea-inspired culinary creations