Expression 13
Expression 13 – works of an art prodigy.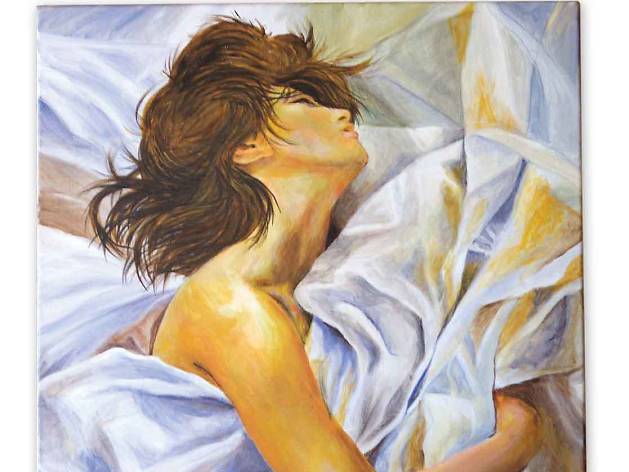 Jayantha Silva, an art prodigy whose love for his childhood passion transformed him into a renowned and well-respected artist, will debut his latest collection of over 60 artworks at the Lionel Wendt on May 6, 2016.
For a lot of people, figurative art and portraits are the hardest to draw but for me it's the opposite," Silva states, alluding to his photographic memory and penchant for drawing the human form. "Because I am a perfectionist and a stickler for detail, I always find the unique features of an individual very appealing."
'Expressions 13' will feature portraits and figurative canvas pieces all created with the attention to accuracy and tremendous detail that Silva is known for. This is the 13th subsequent exhibition from the artist who began the series nearly 13 years earlier with the debut of the first ever 'Expressions' in 2003. That year he sold over two thirds of the exhibited pieces, despite knowing only two people in the audience personally.
Each 'Expressions' since then have all taken on the human figure and face as their main subject matter, and for 'Expressions 13' Silva has chosen to focus mainly on the forms of children and the elderly. Silva explains, " I find the gestures of these two groups to be very genuine and emotional. The perfect reflection of the unique expressions witnessed in Sri Lanka."
'Expressions 13' will also see Silva carry on his exploration into the medium of acrylic, in which he became especially interested after the drawings and sketches that had initially won him so much praise were rumored to be so good that he could not have possiby drawn them by hand.
Silva comments, "in the field of art, being extra good in something can be a disadvantage. You get another crowd who becomes slightly jealous. Anyway, I heard a couple of rumours that I am scanning pictures and drawing over them. This put me on to painting as one cannot scan on canvas. "
Apart from his acrylic paintings, Silva is known for his various sketches in charcoal, pencil and soft pastel. He began drawing at a very young age and although he was quickly recognised for his talent and having won at many art competitions during school, he did not pursue a career as a fine artist until much later in life. "I always thought there was no potential career for an artist. I thought the only potential to be had was once the person was dead and gone."
It was only twenty years later, after immersing himself in commercial art by working at such reputable firms as Zenith and Vision advertising, that Silva found he had developed the discipline in his technique to dabble in painting professionally. "I realised I had not lost my artistic talent and in fact it seemed to have got better and so there was no turning back."
Since then Silva has made quite a name for himself. Apart from creating exclusive pieces for his many high profile patrons such as The Sri Lanka Tea Board, Silva has also been invited to take part in several prominent local exhibitions as well as to work internationally in both India and Australia. To Silva however, the real benefit of creating art is the effect finishing each individual piece has on his state of mind.
"While I was painting, the absolute relaxation was similar to meditation. All my troubles just vanished… Material riches cannot bring about that feeling."