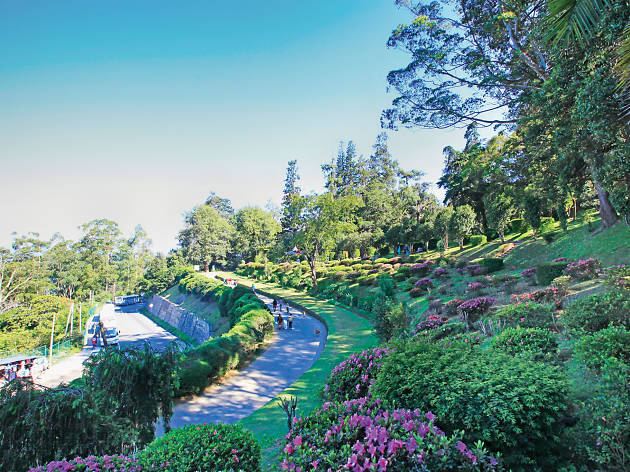 1/2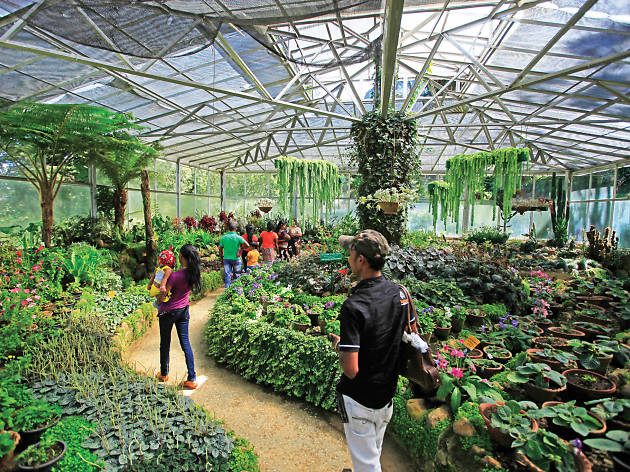 2/2
A great venue for nature lovers.
A trip to Nuwara Eliya would best be crowned with a visit to the Hakgala Botanical Gardens. Take the hilly road that winds from Nuwara Eliya to Badulla, and stop in Hakgala where two old green gates invite you to one of the most paradisiacal gardens Sri Lanka can offer. The gardens, thought to be the highest located in the world, actually climb up a slope, resting under the mighty blue shadow of the Hakgala rock peak.
Legends connect Hakgala to The Ramayana and the King Ravana. In modern times it came into importance in 1861 when the land was grown with Cinchona to make quinine, a counter to Malaria.
The British landscaped the gardens and made it a place of great beauty, where trees could be seen in their real green splendour of many moods, and 10,000 species of flowers would flourish, kissed, braced and fostered well by the cool climate which is one of the most pleasant found in the Island.
Here flourish not only our local flora but bold, exotic blooms dripping with colour, natives of a medley of exotic places including the Netherlands, Japan, Britain and China. The flower beds flame in shades ranging from shocking to subtle. The trees themselves are quite majestic. Here the tropical blends with the alpine, with palms standing next to Bunya pines on grasslands; ferns droop over dark pools creating scenes from a Jurassic world; and garden art or flower beds in elaborate designs and motifs, seen from upper terraces, fascinate you.
The Hakgala garden is carefully divided. Among the most charismatic places are the Rose Garden with its giant classic English blooms and the Orchid House. The Bulb Garden will be euphoric with its brilliant Christmassy colours. The herbarium and orchards add variety to the experience. While there, watch out for uncommon birds among the greenery, like the Forest Eagle Owl. A woody trail connects the gardens to the Hakgala Nature Reserve, home to a variety of wildlife including the Sloth bear.
Venue name:
Hakgala Botanical Garden
Address:
Badulla Road
Nuwara Eliya
Nuwara Eliya
22200