Katina Perahera
Celebrating the end of the rain retreat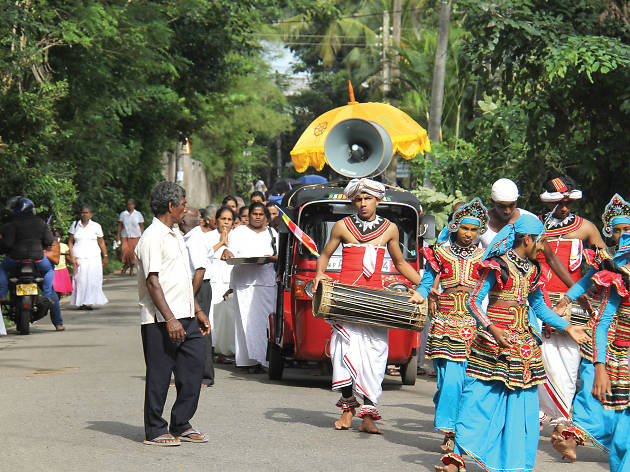 The Katina Perahera is a Buddhist practice that marks the end of dwelling indoors by monks during the season of rain. With the rains came out tiny insects that were unknowingly trampled to death by the walking monks. As this led to criticism, the monks remained in one place during this season.
The rainy season or 'wassana' of three months, which began on the Esala Full Moon Day in July ends on Vap Full Moon Day on October 15.
Thus begins the Katina period, when devotees offer fresh robes to monks who have observed wassana. The robes are offered in the temple in a procession called the Katina Perahera. It is organised on a grand scale, which today is a major cultural event. Dances, drummers and caparisoned elephants are followed by devotees clad in white on route to the temples.