Keep calm and be hydrated
To beat the heat the tropics has brewed some hydrating delights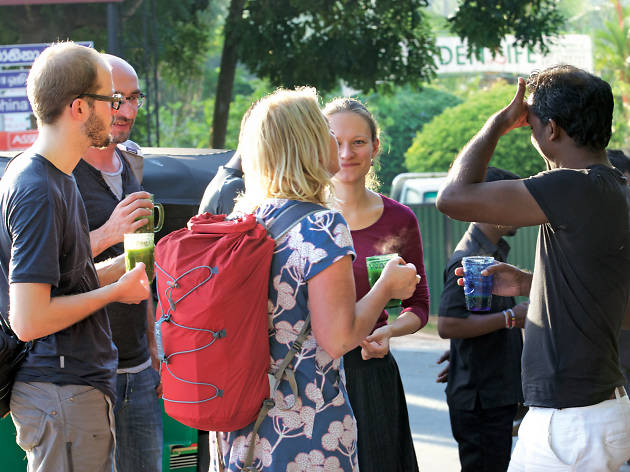 A land of blazing skies, high humidity and hot sands calls for something with which to beat the heat. If you are here in sunny Sri Lanka to escape the winter cold, the increasingly warming tropical weather might at times be a bit much to handle.
But never fear as the tropics has its cures in a bevy of deliciously refreshing thirst quenchers, some with their unmistakable Sri Lankan tang, which are the perfect way to cool off. Others are year-round healthier beverages to keep the body hydrated.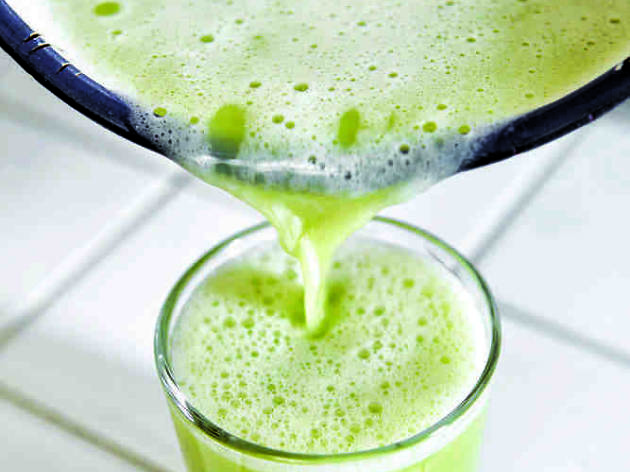 It's a sour-sweet fruit that has a crunchy texture and a flavour crossed with pineapple and raw mango. Commonly used in pickles and curries it yields a surprisingly delicious refresher.

Peeled and deseeded the remains are blitzed with sugar, salt, lime and water to prepare a brew full of vitamins and believed to alleviate diabetes and heart ailments.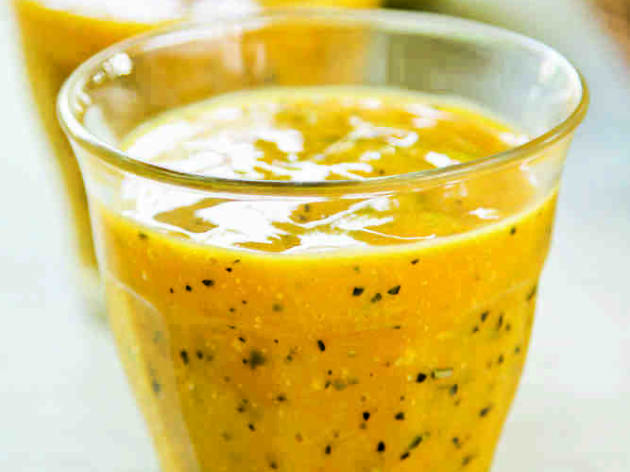 One of the country's most exotic offerings, passion fruit's sweet fragrance and tantalising aroma makes it the perfect accompaniment to any meal, especially if you're in the mood for a delicious midday thirst quencher.

It's an excellent digestive stimulant and a treatment for gastric ailments.
For juice the pulp of the fruit is blended with water and sugar to taste. Keep in mind, the riper the fruit, the sweeter the juice will be. Bottled passion fruit juice is widely available.
The flowers of the Bael tree — beli mal — is boiled in water till its a rich red drink. Kitul jaggery or sugar are the sweeteners.

Popular in the dry zones, the juice is belived to cool the body and reduces thirst, vomiting, diarrhoea and indigestion.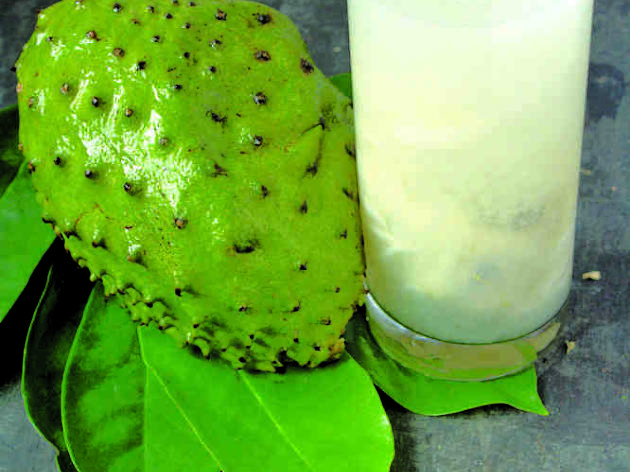 Cooling and invigorating, Soursop is a bittersweet concoction, a cross between strawberry and pineapple, that mythos suggests Lord Rama and Hanuman consumed.

Called Katu Aatha in Sinhalese for its prickly exterior, its flesh is creamy and nutritious. Once deseeded, the pulp is juiced with milk, water or crushed ice and a dash of lime.

An excellent source of carbs and vitamins, studies show Soursop to be effective against cancer cells.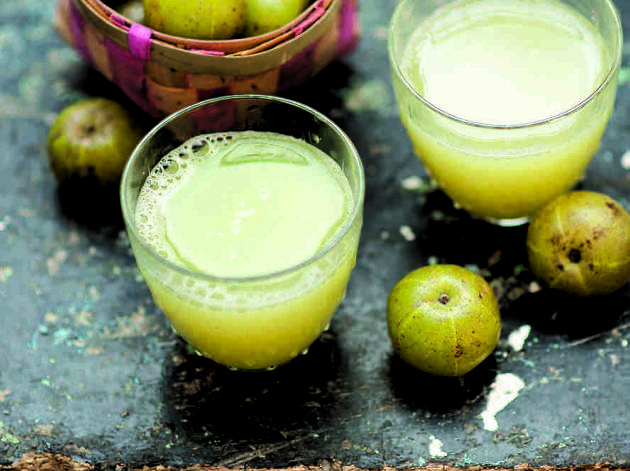 Both as fresh juice or bottled cordial, the pungent taste of Nelli gives a satisfying boost to your day.

Small and sour, it packs a powerful punch of nutrients. Deseeded, the fruit is blitzed with water, sugar, lime and salt. Bottled Nelli cordial is also popular.

This rejuvenator is an anti-oxidant prescribed for asthma and dandruff.
Nothing says 'tropics' more than the coconut family, it's nature's trade-off for the hot weather. King Coconut (thembili) is a natural thirst quencher, the younger the coconut the better.

No artificial flavours or preservatives, you just cut the top and drink.

Packed with simple sugars, electrolytes, and minerals it's the perfect detox and even a cure for kidney stones.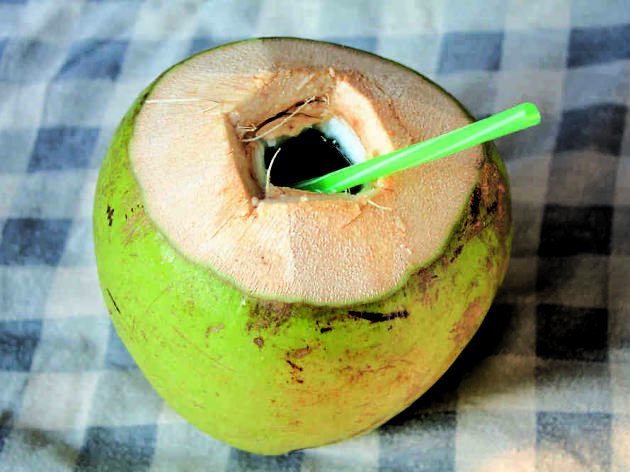 Kurumba water is the liquid of the young coconut and the exterior is green. It's a low calorie replenishing drink with high electrolyte content.

In folk medicine it is a treatment for diarrhea.

Although not as popular as its orange cousin, Kurumba is a nutritous beverage ideal to beat the heat.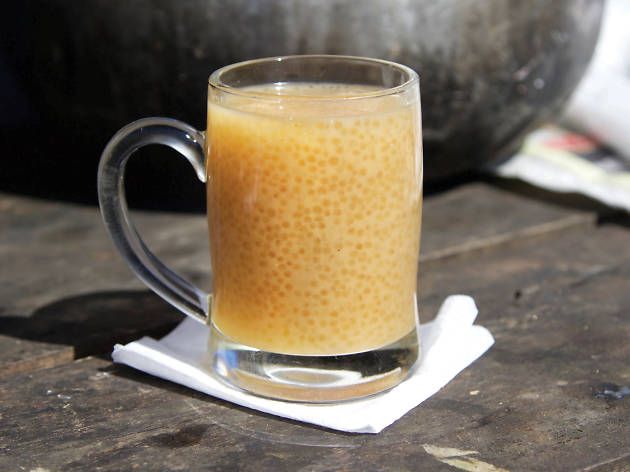 078022001637
A highly recommended sweet and sticky porridge that cools the body, sago is cooked in coconut milk, sweetened with kithul jaggery and enhanced with chopped cashew nuts.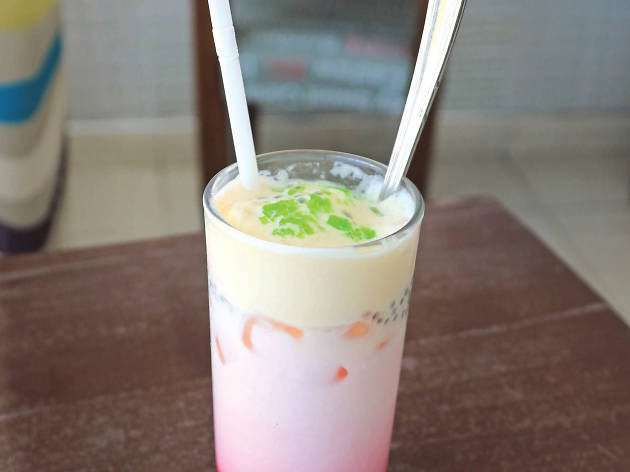 It's a favourite treat on a hot afternoon. Faluda (Falooda) is a mix of sweet rose syrup water and milk; basil seeds, jelly cubes and a dollop of ice-cream complete it.

After a tiring day, its a midday sugar boost that will see you through till evening.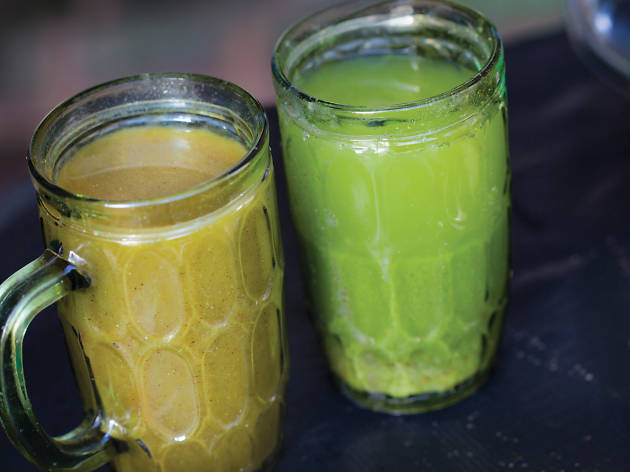 It may look and taste quite alien, but green leafy porridges are a sought after elixir of good health.

Herbs such as Iramusu, Gotukola, Karapincha, Polpala, Hathawariya filled with medicinal properties are brewed into porridge by incorporating mashed white or red rice with coconut milk.

It's usually enjoyed with a piece of jaggery.
Show more