Kiri Bath – Our Auspicious Dish
Kiri Bath or milk rice is an important dish in Sri Lanka to mark joyful beginnings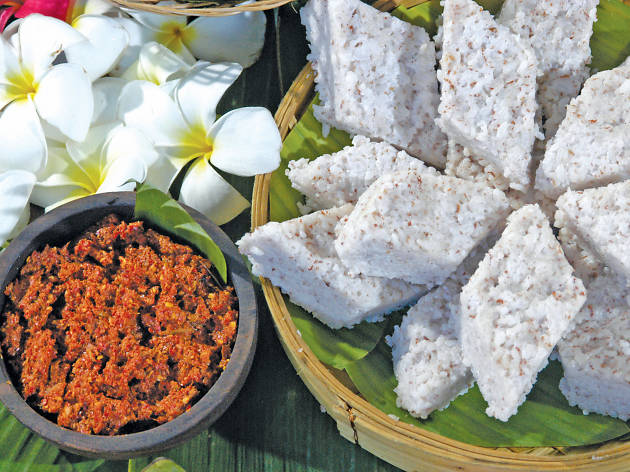 Kiri bath or milk rice is an important dish in Sri Lanka to mark joyful beginnings. It has become a proud symbol of our identity. Because it is a symbol of prosperity, it is a dish that marks an auspicious occasion or tradition. Kiri Bath, also called Paal Soru in Tamil, is the first meal that is consumed after the Sinhala and Tamil New Year has dawned. The head of the house, feeds the family a mouthful of the milky rice.
Rice is a symbol of abundance and so is coconut milk; together the dish is a tasty meal. It is cooked either with white or red rice. There are many accompaniments to choose from, the most common being the Lunu Miris – a combination of chopped onions with chilli flakes and grated Umbalakada and add a bit of lime. Kiri Bath with Seeni Sambol – a famous onion relish that varies between sweetness and spiciness is quite popular.
Kiri Bath also has other customary variations. While these retain the most important ingredients of rice and coconut milk, the dishes include ingredients that enhance the taste and appearance.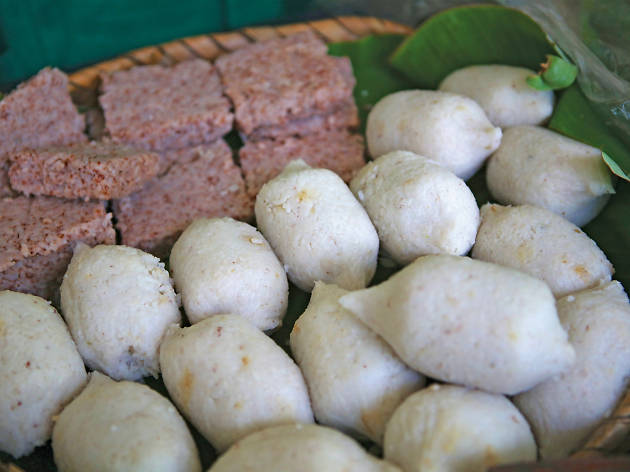 ©BT Images
The additional ingredient in Imbul Kiri Bath is the delectable Peni Pol – grated coconut in treacle. Imbul Kiri Bath when prepared looks a lot like dumplings, cup-shaped or as elongated moulds with the peni pol filling in the centre. Preparation is simple. One can find a mould in a tea cup or a simple non-stick sheet to make the preparation. A few spoons of pol peni in-between two portions of Kiri Bath and wedged securely makes a succulent dumpling that would be bursting with sweetness with every bite.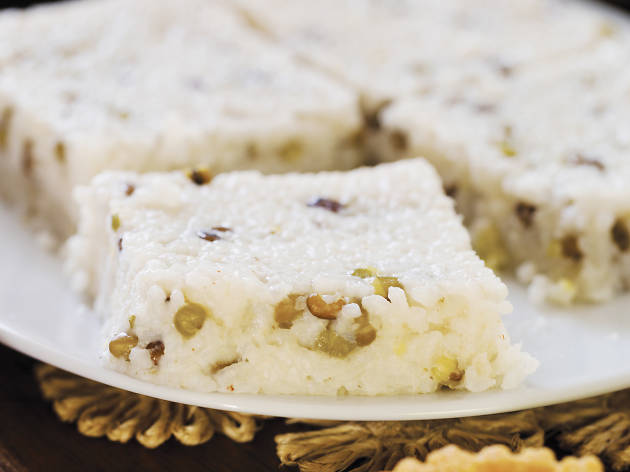 The additional ingredient in this preparation is green gram – mung beans. Generally green gram is either soaked overnight or boiled before being cooked with rice and milk. The addition of green gram means extra nourishment to an already wholesome meal.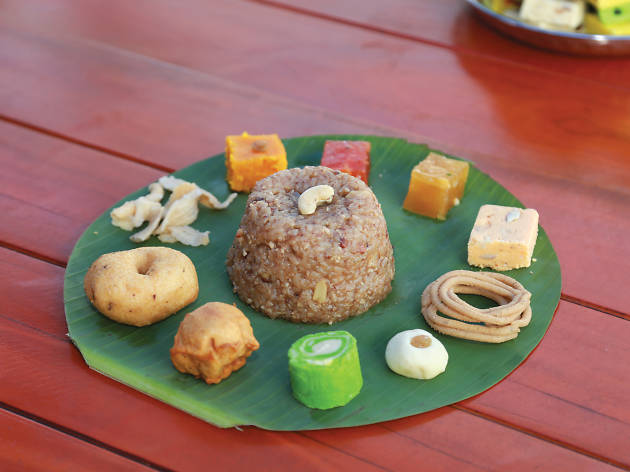 ©BT Images
Pongal is an important dish among Tamils celebrating the New Year. It is a flavoursome rice dish, which traditionally is made in earthenware pots on a wood fire. Red raw rice is cooked with moong dhal to make Sakkarai Pongal, which is made into a sweet delicacy with the addition of jaggery, ghee, cashew nuts, raisins and cardamom. Ven Pongal or Melagu Pongal on the other hand is a savoury delicacy. Ven – the Tamil word for white, is served at breakfast.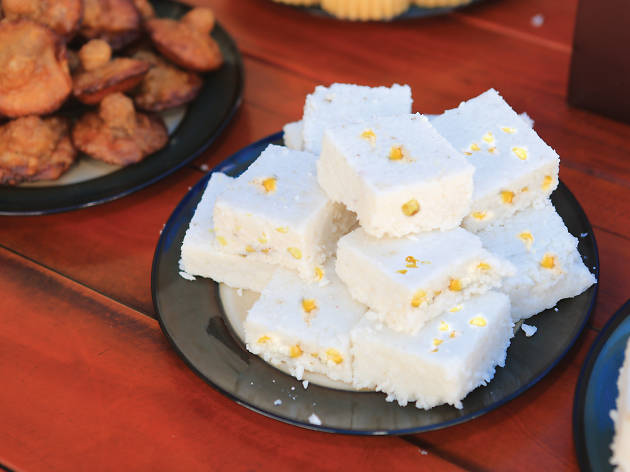 ©BT Images
Described as Sri Lankan milk rice with fresh corn, Bada Iringu (corn kernels) is the extra ingredient that pop out as inter- spersed colour in a white background. The hard grains have to be soaked overnight and boiled at least for 30 minutes before being added to the mixture of rice and milk. This rice marvel, adorned with corn is sure to enrapture your taste buds.