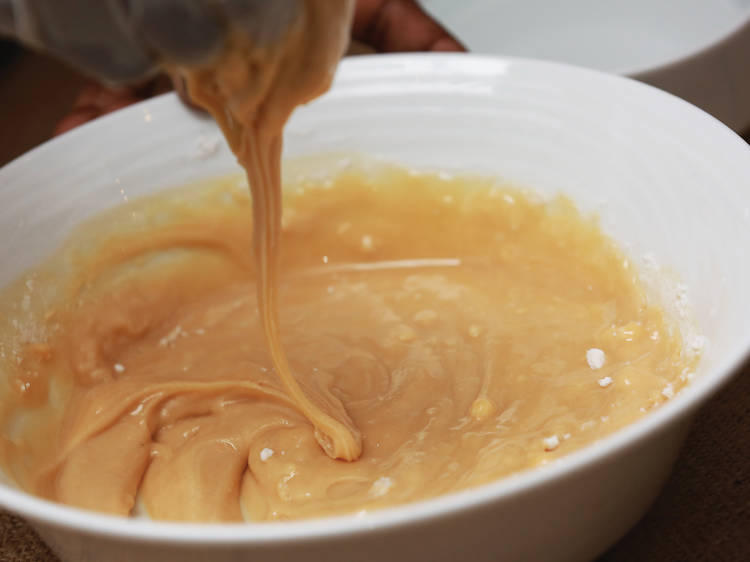 ©BT Images
Here is a short, very easy to make recipe for konde-kevum.
INGREDIENTS:
250g of rice flour | 1 cup of treacle | salt
METHOD:
• Sift the flour, add salt and mix with treacle. Keep aside for 15 – 30 minutes.
• The kevum is not deep-fried, so don't use too much oil. The oil should not cover the kevum.