Make Vesak count
It's the month of devotion and celebration, here's what you can do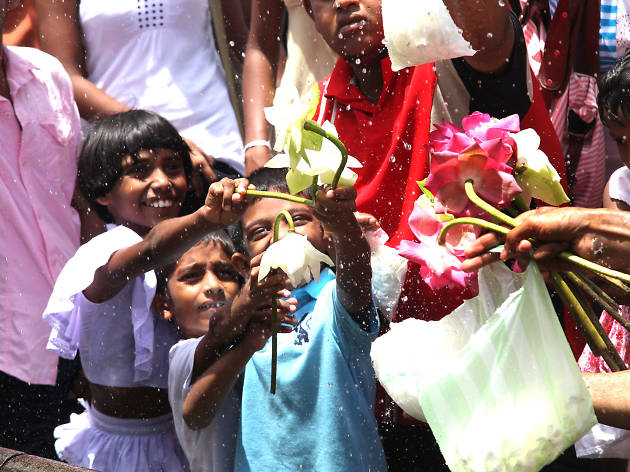 1/3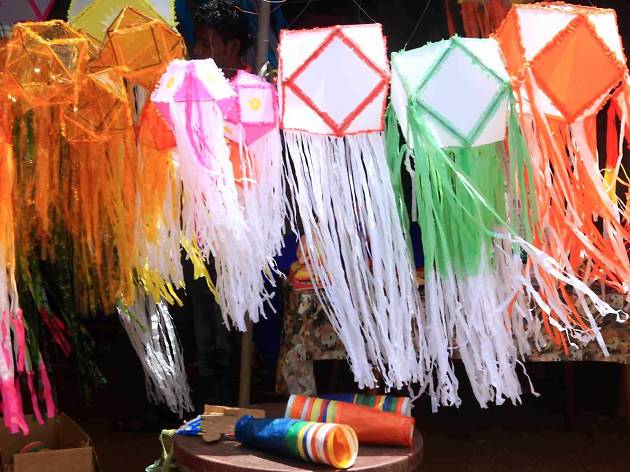 2/3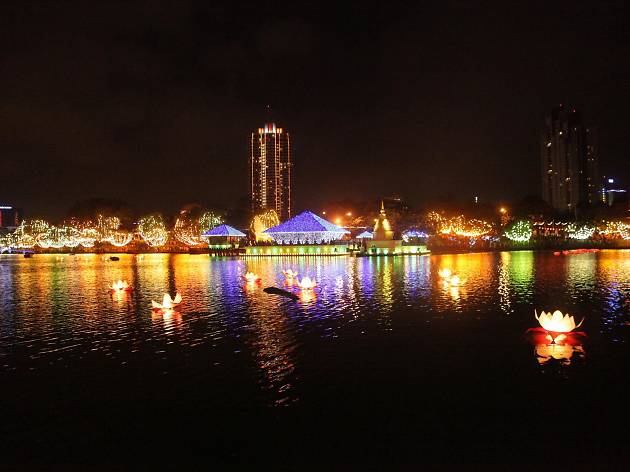 3/3
In Sri Lanka Vesak is one of the biggest year-round celebrations. The full moon poya day of May marks Vesak, the commemoration of Lord Buddha's birth, enlightenment and passing away. For Buddhists it's an experience that is strongly felt. For everyone else, the nighttime celebrations are a wondrous activity.
Here are the top five things to do during Vesak.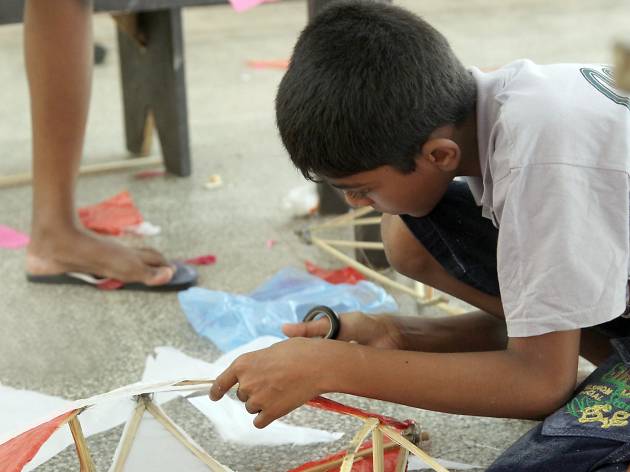 Across the world Buddhist commemorate Vesak and in Sri Lanka have our own unique decoration for the festival of illumination. On the streets and in homes these will shine at night, some elaborate some simple.

You can purchase your own lantern from the streets. But it's always fun to make your own.

Here's a tutorial on making your own Vesak kudu or lantern.

Make your own Vesak lantern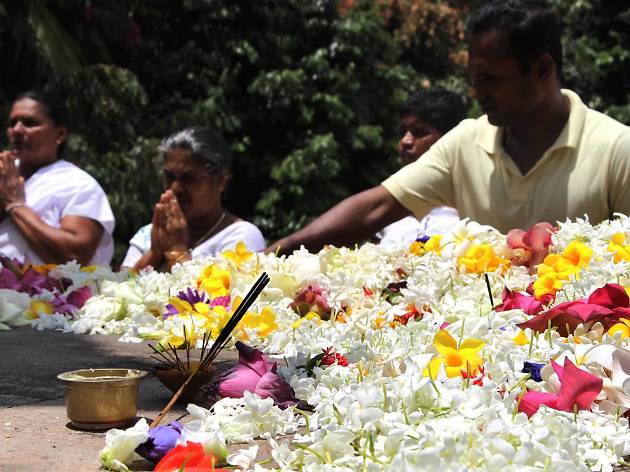 On Vesak Full Moon Poya day, devotees throng the temples taking part in sil and Dhamma programmes.

Flowers are offered as a symbolic gesture of Lord Buddha's teaching of impermanence. The burning of incense, while providing serenity reminds of the teachings of moderation.

Burning lamps is symbolic of illuminations and how the Dhamma leads one to the path of enlightenment.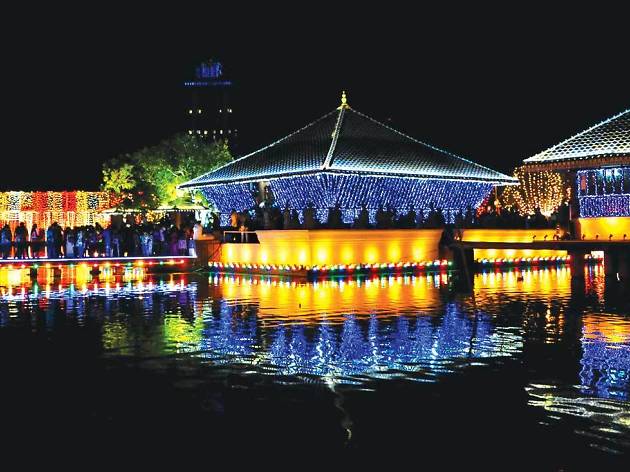 Enjoy Buddha Rashmi Pooja
Sri Lanka's National Vesak Festival, Buddha Rashmi Pooja transforms Colombo into a dazzling city of colour and light with cultural performances going on till dawn.

There will even be well-lit colourful barges afloat the Beira Lake with chorales singing bakthi geetha. Organised by the Gangaramaya Temple, the vicinity will be extravagantly decorated with innovative lanterns created by people from across the island.
The atmosphere will be electric with multitudes swarming in from all parts of the island for the 5-day event (May 21 to May 25). There'll be creativity, dance music and alms, all remembering the teachings of the Buddha.
Buddha Rashmi Pooja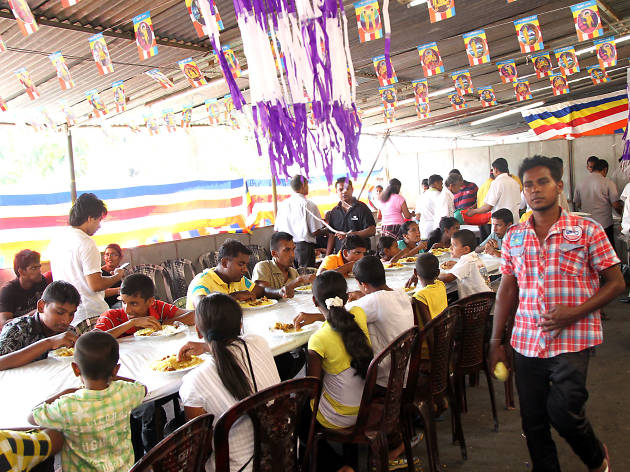 Dansal are temporary alms stalls that distribute free food and drink to all during the Vesak festival. Across Sri Lanka these stalls will crop up, as families, corporations and even villages gather to set up dansal, in remembrance of the Buddha's teachings of benevolence and letting go of worldly desire.
Rice and curry dansal are done on a large scale, while there are even dansal that provide dinner and breakfast meals. Ice cream dansal are an absolute favourite, always displaying long ques. A fun activity is roadside beverage dansal, ice coffee, tea and cordial, where organisers will hold out trays to passing pedestrians and vehicles stuck in traffic.

Tempered chickpea dansal distribute packets that are quite scrumptious.

Most dansal are strictly monitored by city councils, but always look at the surroundings before grabbing a meal.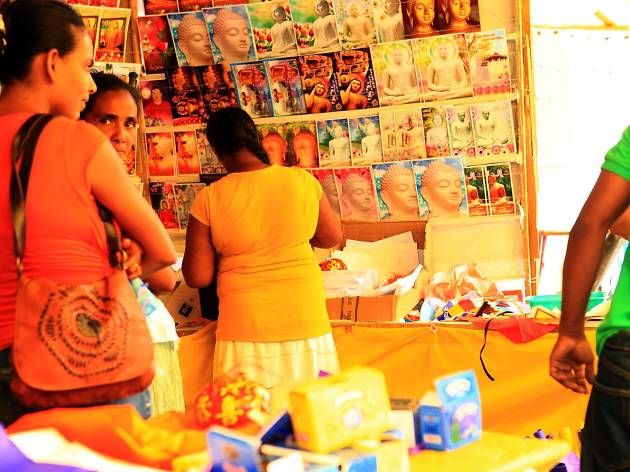 Generally Buddhists are wished a 'Preethi Vesak' meaning 'Happy Vesak'. Although it is a festival of great religious fervor, Lord Buddha's attaining of enlightenment and teachings of the truth and path is a cause for great happiness.

Borrowed from the Christmas tradition of exchanging cards, Vesak cards too can be posted to friends and loved ones.

There'll be rows of temporary card stalls set up on the roadside next to attractive Vesak lantern stalls.
More to explore