Nallur Festival – A magnificent adoration of Lord Murugan
Nallur Kandaswamy Kovil in Jaffna is one of the beacons of Hindu worship in Sri Lanka.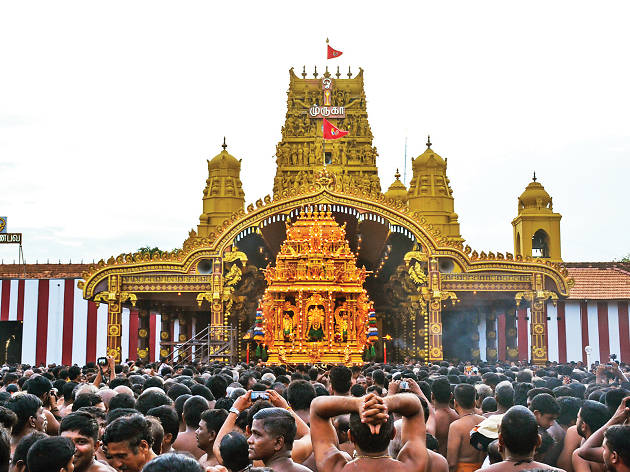 1/2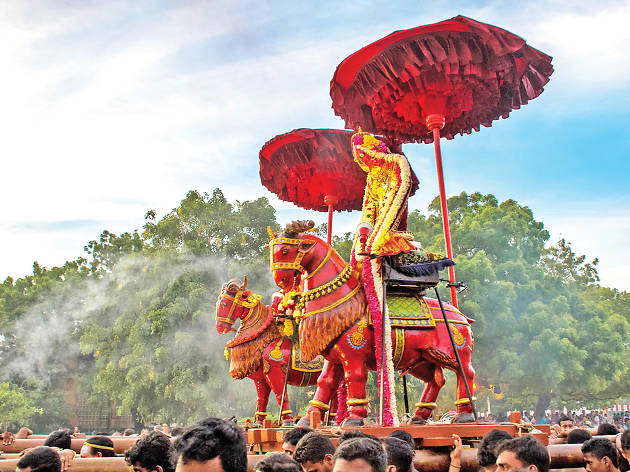 2/2
With origins dating back to the reign of Aryachakravarthi's rule during the 13th century, the Kovil has a remarkable history. Since the re-emergence of the Nallur Kandaswamy Kovil during Dutch colonisation, the kovil has flourished under the custodianship of the Maapaana Mudaliyar family, where the traditions of Shaivism and worship of the Divine Child – lord Murugan are strictly upheld. The simple brick structure built for the 'Vel' in the early days still remains as the Sanctum Sanctorum, preserved amidst the Dravidian and Hindu architectural characteristics added over the centuries. All worshippers are treated equally and it is the only Kovil in Sri Lanka where archanai or personal pooja is offered at one rupee. The Custodians have over the years ensured that time is upheld as sacred, and all customs, pooja and even festivals are held on time.
The Mahotsavam also called Nallur Festival is the grandest and most venerated with processions and elaborate festivals. It commences with the Flag Hoisting Festival on August 16 and concludes with Vairavarshanthi on September 11. Some of the main festivities include Mancham (Aug 25) when lord Murugan and his consorts are taken in procession in the outer (premises) Prakaram of the Kovil. During the Kailasa Vahanam (Sept 4) pageant, worshippers are filled with awe amidst the astounding chariot representing Mount Kailash in the Himalaya range. Lord Murugan and his consorts are mounted on elaborate horse chariots for the Orumuga (Sept 6) festival. A procession of great magnificence is the Sapparam (Sept 7), where a towering chariot of almost 50 feet parades around Nallur Kovil. Lord Murugan, in the manifestation of Sri Shanmuga, placed on a magnificent silver throne decked with exquisite regalia and precious jewellery and carried by devotees is paraded on the day of the Chariot Festival (Sept 8). On these main festival days, worshippers express their gratitude to lord Kandaswamy for fulfilled vows by observing Kavadi (Burden Dance) in all forms. Theertham (Water Cutting ceremony – Sept 9) takes place at the Temple Tank where the holy Vel is immersed in the water.
The Nallur Festival is a glorious and passionate worship held in honour for lord Murugan, with millennia-old Hindu customs and traditions.
Kodiyetram – August 16
Chariot Procession – September 8
Theertham – September 9
Vairavarshanthi (concluding pooja) – September 11