Navam Perera
This year, the Navam Maha Perahera of the Gangaramaya Temple in Colombo is held on February 28 and March 1. On two consecutive nights, it will make its way through the illuminated streets along the Beira Lake and Navam Mawatha.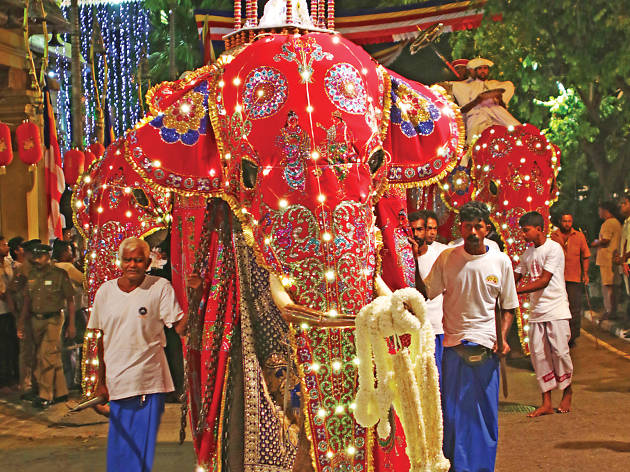 1/4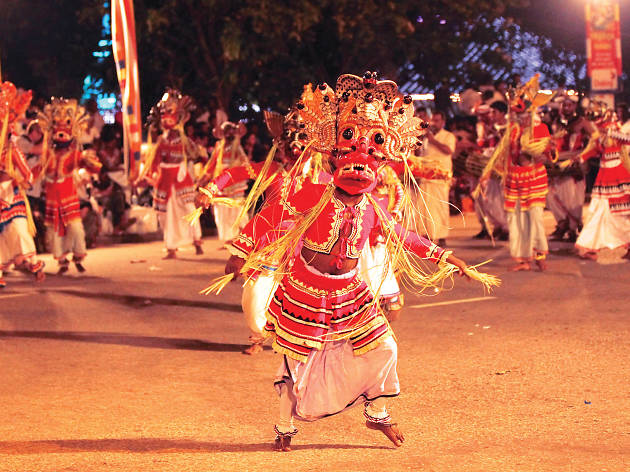 2/4
©BT Images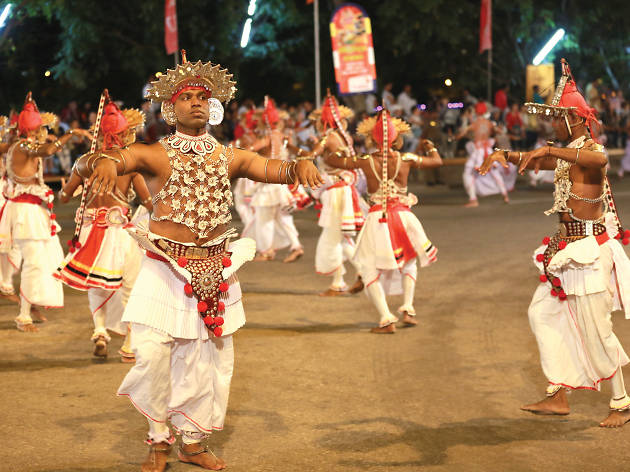 3/4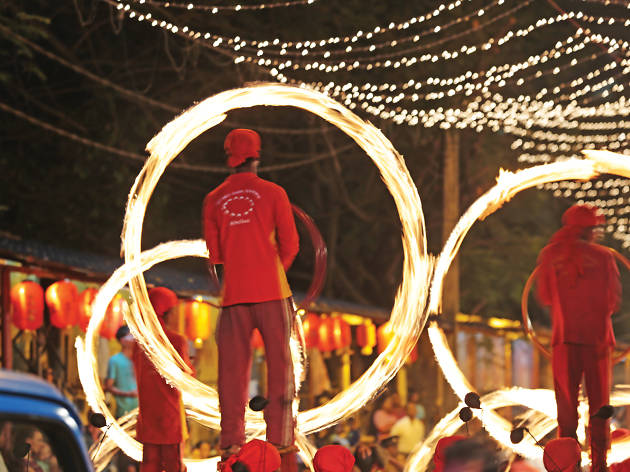 4/4
The only procession of this mag- nitude to take place in the centre of Colombo city, the Navam Maha Perahera traces its origins back to 1979. It is the concept of Venerable Galboda Gnanissara Thero, Chief Incumbent, Gangaramaya Temple.
This procession has become an eagerly-awaited event that attracts a great number of devotees as well as viewers. Visitors to the country as well as residents from the city and far afield come to Colombo to witness the event. The grand pageant encompasses cultural performances that reflect on Sri Lanka's rich artistry and heritage.
The highlight of the Navam Maha Perahera is the Sacred Relic Casket carried in procession by a richly caparisoned tusker. The perahera is of great religious significance and is an enthralling display with caparisoned elephants, and dancers and drummers from the island's three dance forms: Udarata, Pahatharata and Sabaragamuwa. Onlookers are stunned by fire dancers, stilt walkers, and the whip crackers. The procession of Buddhist monks gives a sense of spirituality and calm amidst the excitement.
The Navam Perahera contributes immensely to the preservation of cultural traditions and provides a livelihood to the many artistes. It also fosters harmony as many different communities are drawn together at a single event.
Experiencing a perahera in person will be a memorable event. The drum beats reverberate your very soul, the cracks of the whips crackle your skin, the heat of the torches and wheels of fire can be felt, and the scent of the elephants float in the breeze.
The Navam Perahera is an event of great splendour and is an experience that should not to be missed.