Sharing the Delights of Eid
The joy of Eid al-Fitr celebrations is expressed in the traditional delicacies prepared for the festive table. Family, neighbours and friends are invited to savour these sweet treats or a plate is delivered to their homes.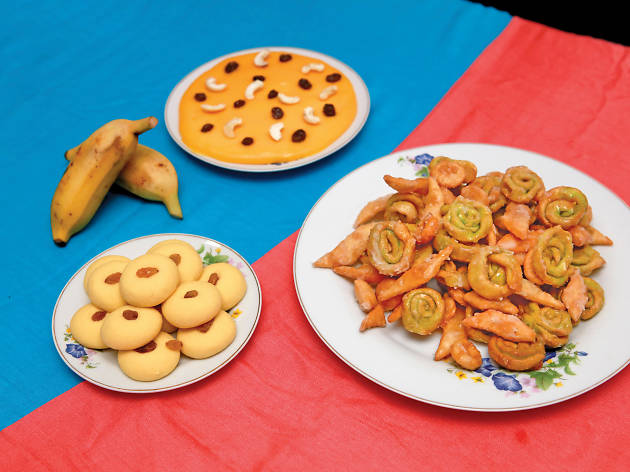 1/3
©BT Images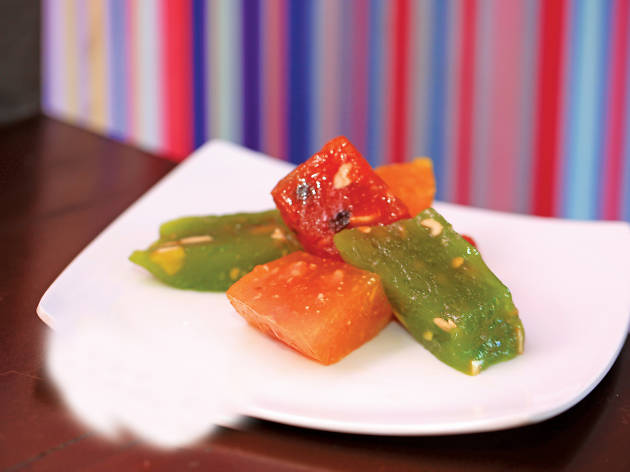 2/3
©BT Images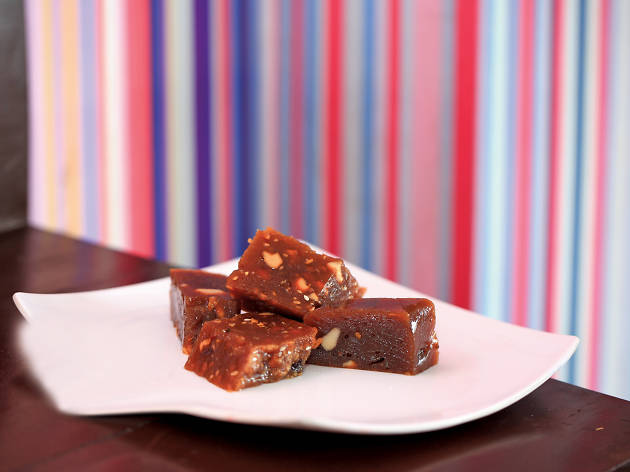 3/3
©BT Images
As Muslims conclude their Ramazan Fast, Sri Lankans yearn for the flavourful desserts that tingle the palate. 'Pernal Palaharam', the festive sweets of Eid al-Fitr are many. These festive sweets reflect the brilliance of cultural convergence and cross-cultural interaction. The sweet delicacies of Eid reflect the strong influences of Arab and Indian gourmets, the use of spices tinged with delightful sweetness. Embraced centuries ago, these festive sweets are now part of tradition.
From the many varieties of delicacies that adorn the festival table, raising button cookies, pirni and sillara/palahaaram are some of the all time favourites in Sri Lanka. The sweets are prepared during the festival period in every household with ease. The Eid cookies or raisin button cookies more commonly called gnanakatha by Sri Lankan Muslims and Malays. However, the version prepared for Eid is quite different to the bigger and harder cookie covered in sugar and sold in wayside shops. The saturated butter makes the best melt-in-the-mouth cookies, small flat round sweets made of wheat flour, ghee and icing sugar.
Sillara or as the Malay's call it palahaaram, is commonly called seeni murukku. It is a type of rusk, although palahaaram is softer given that the dough has egg and butter. The rolled out soft dough is cut into shapes of diamonds, twisted knots or circles, deep fried and soaked in sugar syrup. When dry the little fresh crispy nibbles glisten with the sugar coating. An ideal bite at any time of the day.
Pirni is a sweet and soft custard pudding, a timeless treat for Eid. The creamy pudding is topped with raisins and cashew. Once the pirni has set, it is cut into portions, and served along with a biryani sawan. The pirni is often eaten with sliced bananas. Other popular Eid treats include the zero-calorie moss jelly, known as 'agar-agar', derived from Malay. Sago pudding too is prepared, but the difference being the condensed addition of ghee and coconut milk.
Muscat is an oily sweetmeat, made of wheat flour, ghee, sugar and cashew nuts and is said to have originated from Arab and its name is believed to have been derived from Muscat, the capital of Oman. No wonder it is similar to Turkish Delight. Whatever its origins be, muscat is simply tantalising, jelly-like rubbery squares with a soft crust on the surface ooze with richness.
Like muscat, another spongy sweet is dodol, very popular and common in Sri Lanka. Although one may assume that dodol is a Sri Lankan native sweet, these sticky and dark delights of rice flour, kitul jaggery and coconut milk is said to be of Malay origin. Sweetmeats like peni walalu, the Indian jalebi, round yellow coils prepared from a batter of rice and wheat flour, deep fried and soaked in sugar syrup, makes it absolutely divine to the palate. Likewise, the gulab jamun is of Indian origin and melts with sweetness in every bite!
Although popularly made for Eid, these honeyed delights can be prepared and enjoyed all year round. They make for delicious desserts or tea time snacks.