Sudu Aluwa – A Treat for Sharing
While exploring the rustic forestry of the Matara District one is sure to experience the wonders of quaint village life. It was during such a visit to the South that we discovered the delicious sweet, Sudu Aluwa.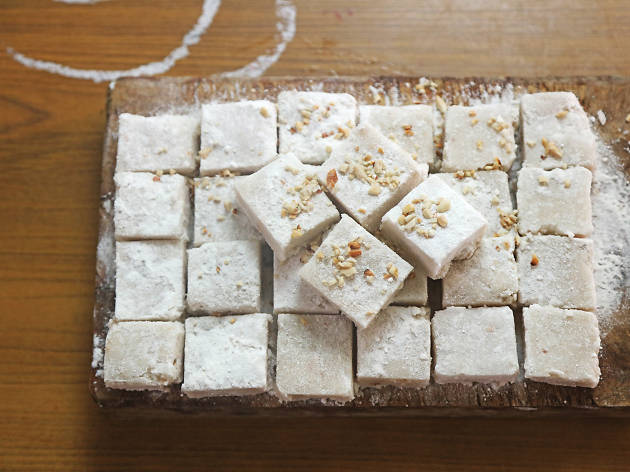 1/4
©BT Images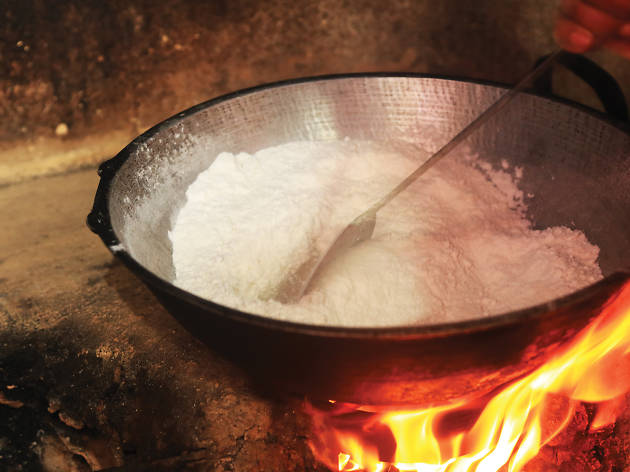 2/4
©BT Images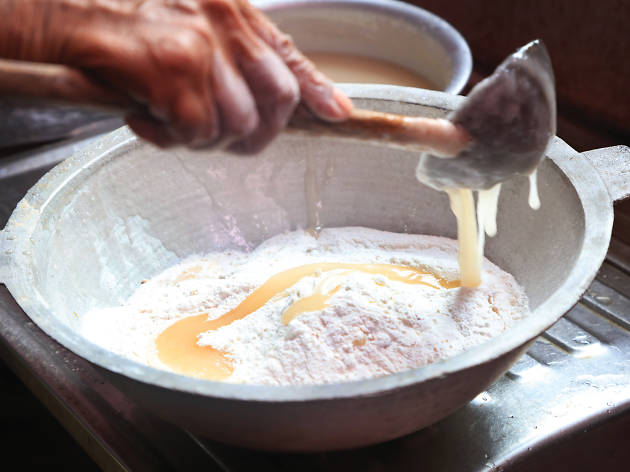 3/4
©BT Images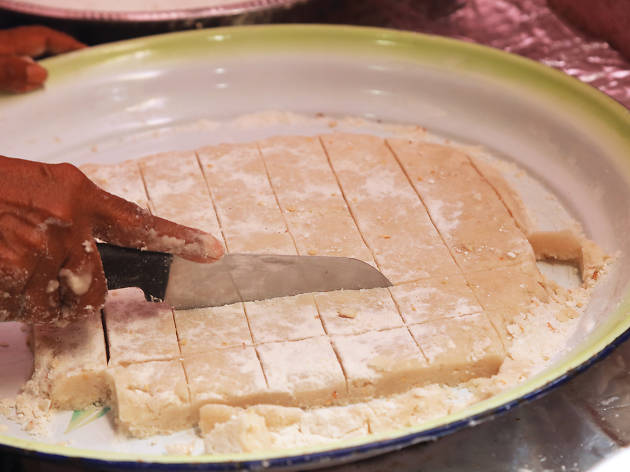 4/4
©BT Images
We were welcomed by Soma Egodagamage in Deniyaya, who was busy in the kitchen preparing a batch of Sudu Aluwa to gift to her relatives.
She was unsure of the origins of the treat, only that it is thought to be a delicacy relished by even the royal court of yore. For them, Sudu Aluwa serves as a gift of goodwill, to be shared amongst friends and family. It is also served as a gesture of hospitality.
The preparation is quite simple and most ingredients are found in the kitchen. Rice is first pounded to a flour in the wangediya (mortar and pestle). Milk is extracted from coconuts in the garden. We watched as they were de-husked and grated. Peanuts were cleaned and ground. On her nostalgic wood-fired stove, Soma heated a wok and then proceeded to heat the flour in it, the process is called 'kabal ganawa' in Sinhalese.
Through experience Soma knows when the flour is roasted just right. After all she makes the sweet for many friends and neighbours going on pilgrimage across the island. For the beginner she advices the trick is to sprinkle some flour on the flames. If it burns like fairy dust in an orange glow the flour is roasted just right. While the flour is left to cool, she mixed fresh coconut milk and sugar till it reached a creamy consistency.
Our eyes and nostrils tingled with excitement as the smoky fragrance filled the kitchen.
Cup by cup the coconut-sugar mixture is added to the flour and crushed peanuts, to create a thick yet stretchy dough. This is then moulded into a plate and left to set.
As Soma cut out the pieces of Sudu Aluwa, a mouthwatering tropical aroma engulfed the entire kitchen. We relished each bite, a mouthful of creamy coconut flavours with hints of peanut and a whole lot of sweetness.
When in Matara, or in fact anywhere around in Sri Lanka, if you encounter the delicious, melt- in-the-mouth Sudu Aluwa, you must definitely try it. We are sure that once you've tasted this treat, it will be difficult to resist the temptation to have more.