Sweet and salty refreshment – Kirala
A nourishing gift from southern Sri Lanka.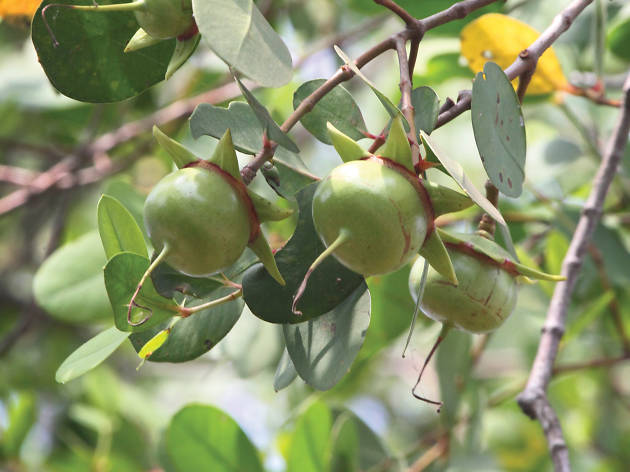 1/2
©BT Images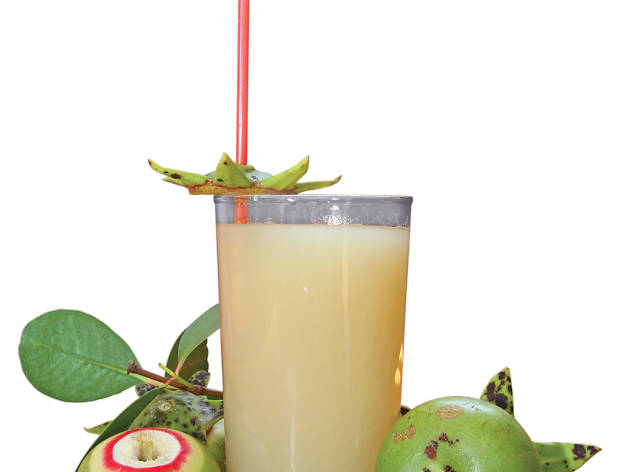 2/2
©BT Images
Enjoy a cool sip of 'Kirala' while you adventure in the tropics. Its aroma is distinctive. A light green liquid that has a taste similar to wood apple juice, a hint of the sea and a sweet aftertaste. Kirala or the mangrove apple is a welcome beverage of refreshment as you travel through the southern town of Ambalantota.
Kirala is a small round green fruit with a start shaped sepal or covering near its stem. It is commonly found by the coast. Its thick skin is peeled and the flesh of the fruit is mixed into a pulp with water. The juice is then strained into a glass and sugar or honey is added to create a beverage that provides absolute rejuvenation. At times a bit of coconut milk is mixed in to add a rich texture to the drink.
In the south of Sri Lanka, especially around this time of the year, the sun shines bright. This makes kirala the ultimate thirst quencher. As you travel along the Hambantota Road, be it towards wild Yala, the historic Kirinde or exciting East Coast you will find kirala sellers by the road side. The little green fruits dangle off in rows, gleaming invitingly in the bright sunlight. Peddlers under a large beach umbrella or at the verandahs of their homes, the people of Ambalantota invite you to share a glass with them.
Yet, kirala is not just a pick-me-up on a hot day. It is a native fruit that is filled with wholesome goodness. Infused with properties that ease diarrhea and alleviate skin diseases it is a great detox. It also cools your body.
Take a break from your travels in the south. Rest your weary soul in the shade, immerse yourself in the warmth of Sri Lankan hospitality and sip on the tongue tingling kirala juice. Oh and make sure you purchase a few fruits to take home too.