The changing landscape of Galle Face
The island's metropolitan city, Colombo's face is changing dramatically, enhancing the cosmopolitan beauty.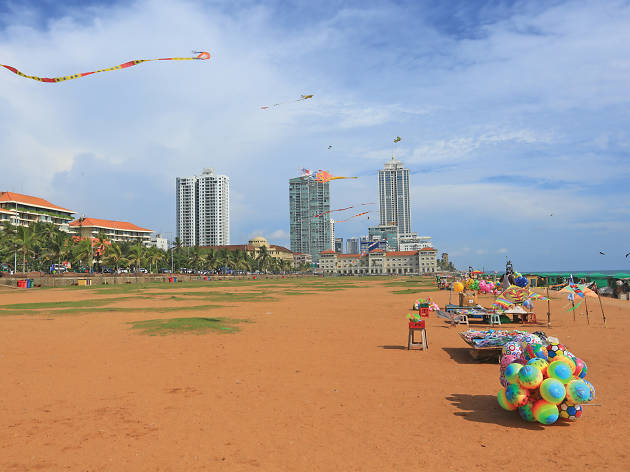 1/3
©BT Images
The Gall Face Green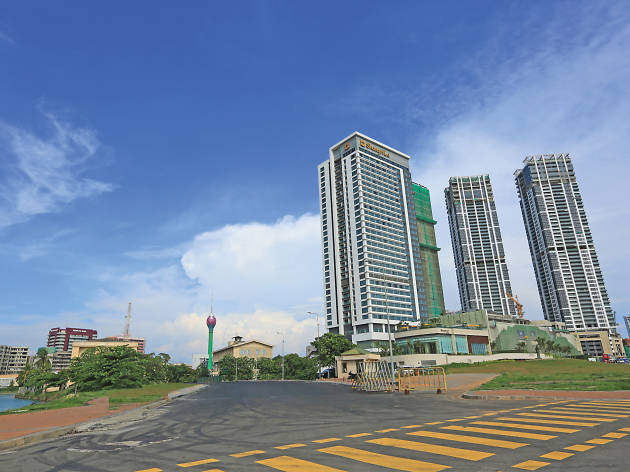 2/3
©BT Images
Shangril-La Colombo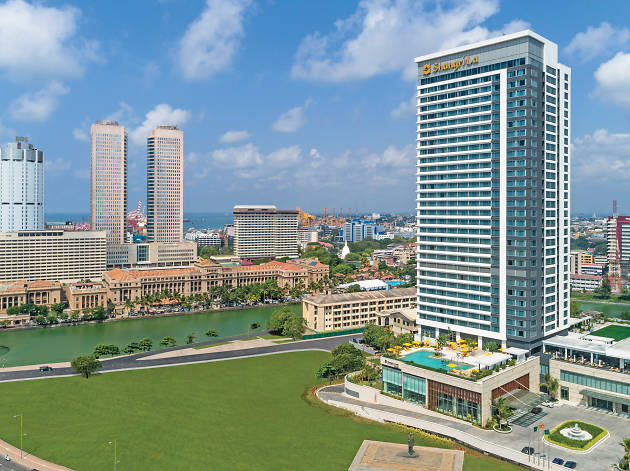 3/3
©BT Images
Shangril-la Colombo
Colombo, offers many experiences, and one of the city's hotspots for recreation is the Galle Face Green. Overlooking the western shoreline of Sri Lanka, it stretches from the historic Galle Face Hotel to the stately Old Parliament building.
Strolling along the promenade, built by the colonial British, one can immerse in the cosmopolitan beauty while also witnessing the changing skyline. See the transformation of the landscape, where amidst coloni- al buildings are towering structures echoing a modern design. Once the skyline was dominated by colonnades, ornate gables and stately tones, while today gleaming facades with iconic geometric shapes are emerging. Yet, the landscape is still in motion, the skyline continuously changing. It is no wonder then that most of Colombo's star hotels overlook this idyllic stretch.
Whether you are walking along the Green or promenade, no matter the time of day, there will be something happening, amidst the soothing sea breeze. Yet, the evenings are the ideal time to experience the true character of the Galle Face Green. Strolling along the stretch, stop by the vendors to pick up a bag or plate of the island's favourite street food, from isso wadey to manioc chips or a paper cone filled with boiled chickpeas.
Watch the Sri Lankan flag flutter proudly and head to the pier. From here either glance at the mesmerising ocean or take in one of the most breathtaking and unique views of the city's skyline. See structures from colonial Ceylon or the modern buildings of Sri Lanka, rise against the pale blue sky together. The blossoming Lotus Tower, which is in its finishing stage resembles a sky-high lotus flower dominating the city's skyline with a
unique character. Passersby will surely be intrigued by the emerging struc- tures, promising to add more glamour to the cityscape. Looking beyond, there is promise for future transformation where the Colombo Port City with a marina will create a truly metro- politan atmosphere.
The perfect location for romantic evening walks, Galle Face Green is also a hotspot for families and friends. Witness colourful kites soar high in the sky, cheerful children and youth holding on to kite strings. Peddlers walk bundled with colourful balloons, beach balls and bubble blowers. After you have seen the picture-perfect sun- set, shimmer over the waters, stay a while longer to enjoy an exciting din- ner at the make-shift eateries serving naan, crab and kottu. While you relish these flavours, be enthralled by the city skyline coming alive with gleam- ing, twinkling lights at night.