The Grand Kandy Esala Perahera 2017
A dazzling tapestry of Sri Lankan culture, the Kandy Esala Perahera will take your breath away with its splendour.
1/3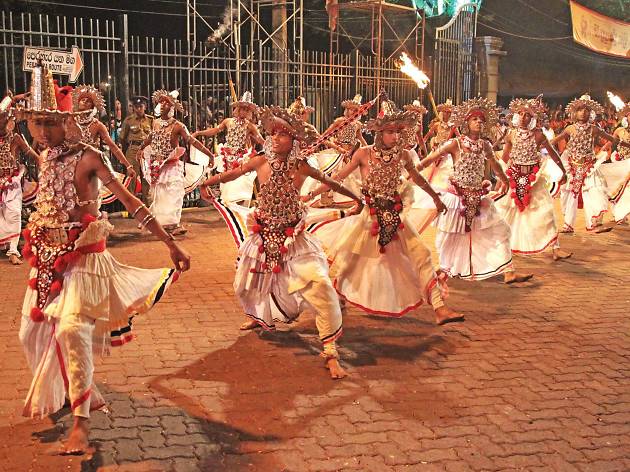 2/3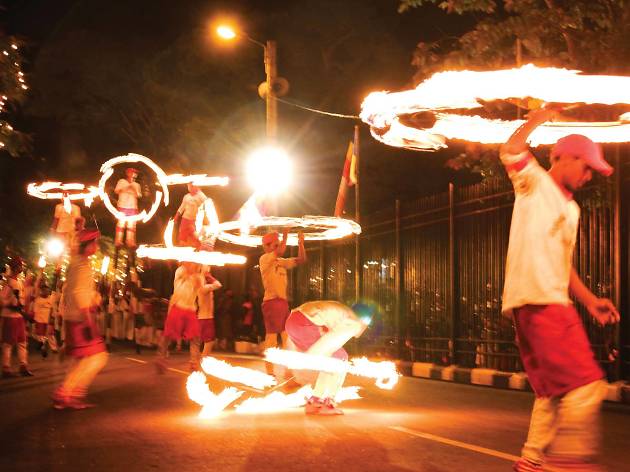 3/3
tradition of the Esala Perahera began in Sri Lanka in the Fourth Century, with the Sacred Tooth Relic of the Buddha being brought to the country in great secrecy from India for safety.
Since then this procession has honoured the Sacred Relic and through centuries it has grown in splendour, accumulating more colour, pageantry and beauty.
This year the perahera, which began on July 29 will slowly build up to the drumming, dancing and music, culminating on the tenth day with the last Maha Randoli Perahera, which is the grandest, on August 7.
Apart from honouring the Buddha, the procession also celebrates the four colourful guardian deities: Natha, Vishnu, Kataragama and Pattini. The perahera begins with the kap situweema, when a sanctified young jackfruit tree is cut and planted in the shrines of each god.
Of the ten days of parading, the first five days are called Kumbal Perahera, with only a quarter of the glamour of the Randoli Perahera. During this procession, there are fewer musicians and the elephants are not caparisoned. The Randoli Perahera parades during the last five days and on the fifth day, the Maha Randoli, is the grandest of all.
The streets throng with crowds as darkness falls, jostling for a space to witness one of the most spectacular processions in the world.
The firing of cannonballs announces the beginning of the perahera, which involves many intricate traditions. The 'path breakers' who announce the parade are the whip crackers and fireball acrobats. They pave way for the flag bearers. Then comes the Peramune Raala seen riding on an elephant. He is the 'front runner', and carries hefty ola- leaf tomes that describe all the offerings that should be made to the Sacred Tooth Relic and the duties that should be performed by those who have been given land belonging to the Temple of the Tooth.
Then come the Kandyan drummers and dancers, in glittering silver, red and white, swirling and moving to fevered rhythm. Elephants in a bejewelled razzle-dazzle of caparisons follow with groups of performers, dancers and flag bearers.
A group of solemn singers dressed in white herald the crowning, monumental feature of the perahera: the Maligawa tusker, parades slowly, majestically, with the golden casket containing the Tooth Relic, on his back.
The Diyawadene Nilame, the chief lay custodian of the Dalada Maligawa, walks dressed in elaborate, glittering Kandyan attire. After this come the processions of the four deities. In god Kataragama's procession, a special feature is the kavadi or peacock arch dancers. The last procession is that of Pattini. Being a goddess, her procession is the only one to feature female dancers.
The perahera, after this grand finale, ends with the ritual water cutting ceremony on the morning of August 8.