The Nallur Kovil Festival
The Nallur Kandaswamy Kovil will throb with exuberant devotion this August. Zealous chants of 'Haro Hara' will echo across the streets of Jaffna. The annual festival commences on August 7 with the Kodiyetram and concludes with Theertham on September 1.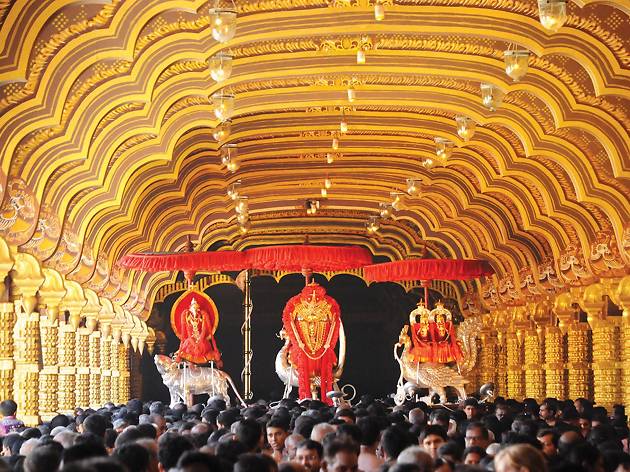 1/3
Sivashanthan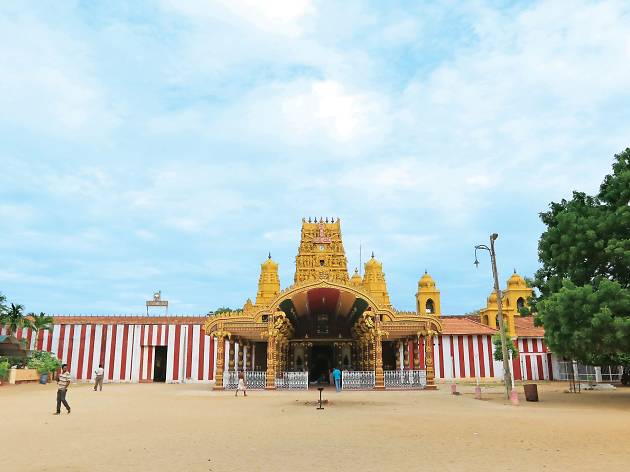 2/3
©BT Images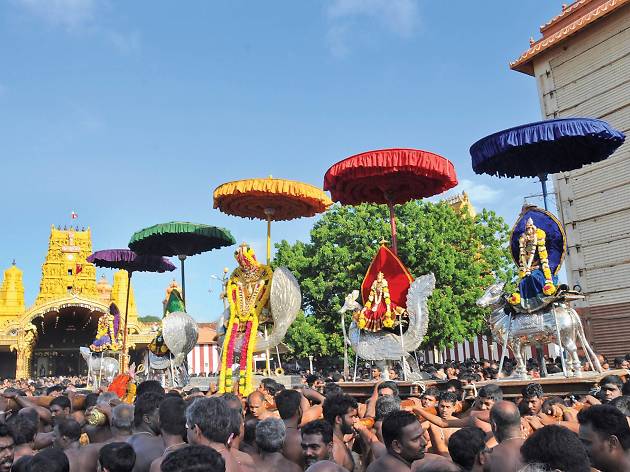 3/3
Sivashanthan
In the hot months of August and September the Nallur Kandaswamy Kovil throbs with exuberant devotion for Lord Murugan, or Kartikeya, the god who has a hundred names. Devotees flock in hundreds of thousands and Jaffna vibrates with life and colour.
The festival that unrolls for nearly a month begins with the Kodiyetram or flag hoisting ceremony. The flag is carried from the house of an old aristocratic family: ceremoniously, in a small chariot. These are stringent traditions that have not altered for centuries.
The festival is marked by many different rituals and traditions. Daily, either the idol of lord Murugan or his vel (a spear-like weapon) is carried around the inner precincts of the kovil at noon, and around the outer precincts at evening. The representation of the deity that is parading, whether vel or statue, will be accompanied by statues of the deity's two consorts, Devasena and Valli. The vahanams or chariots carrying the divine beings each day are different. There is a silver peacock, a silver swan, a cobra and a green peacock among other elaborate vehicles. Of all the vahanams, it is the Kailasa Vahanam that is truly
a spectacle: colourful, glowing, intricate, huge, detailed and brilliantly sculpted, it attracts many spectators.
Of all the rituals of the festival, Ther is the most popular. On this day the lord Shanmuga with his consorts is carried out on a silver throne carved in the year 1900 by the then custodian of Nallur. Called Simmasanam, it is carried by hundreds of devotees shouting 'Haro Hara' zealously.
On the 24th day of the festival Theertham, or the water cutting festival, is held. Idols of Lord Murugan and his consorts are dipped in the lavishly decorated step pond in the kovil. The last ritual, which draws the curtain on the festival, is the Holy Wedding, where the matrimony between Murugan and Valli, and Murugan and Devasena, are reenacted.
Each of these rituals are of spiritual significance and have significant meaning. Among them the hoisting of the flag means creation, the parading of the idol denotes protection, and Theertham means grace. Fasting, meditation and praying as well as penances are believed to make one less worldly and steer one towards spirituality. Devotees observe these customs with great fervour.