Heads up! We're working hard to be accurate – but these are unusual times, so please always check before heading out.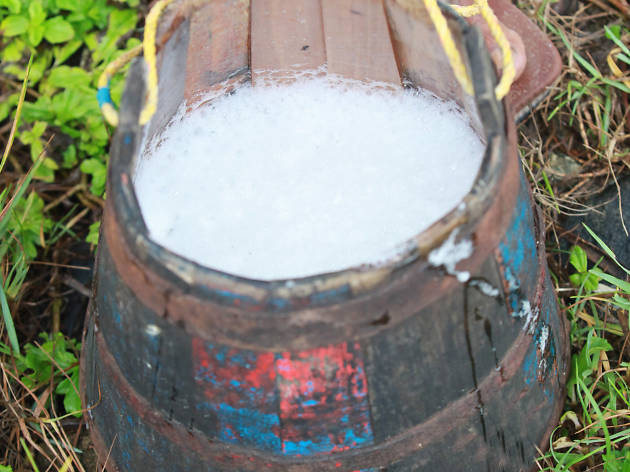 1/4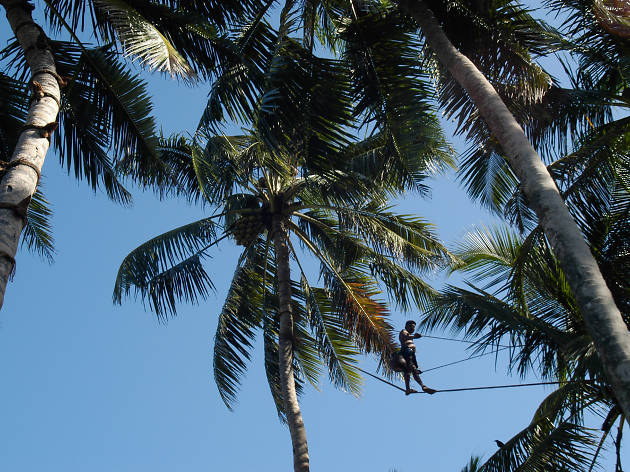 2/4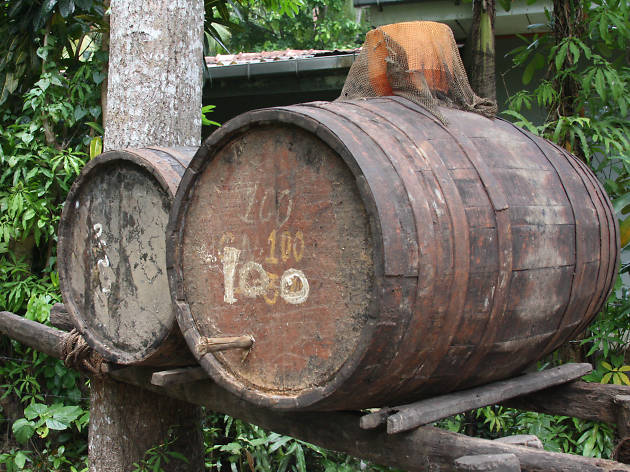 3/4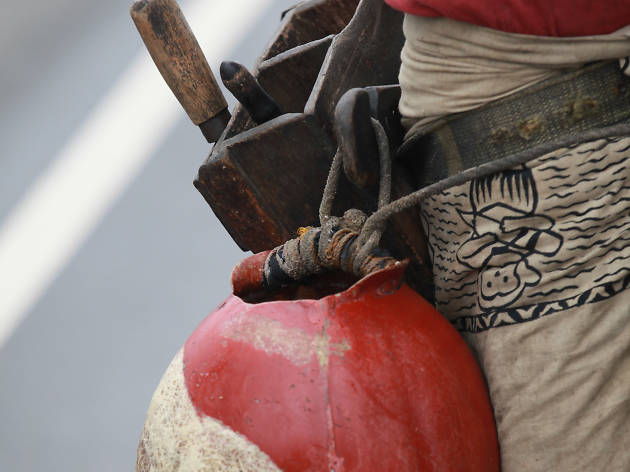 4/4
From this humble coastal tree comes the most popular local brew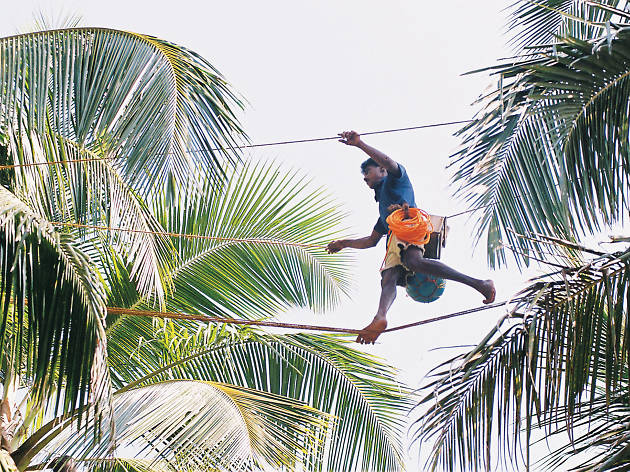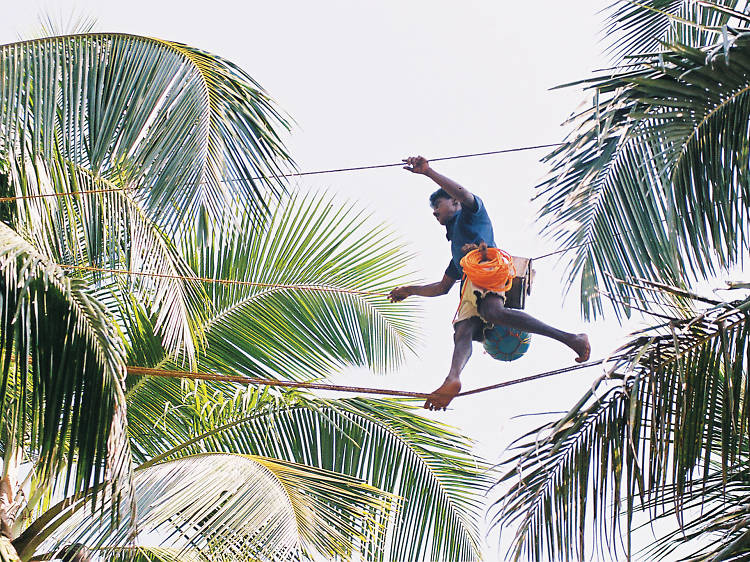 The coconut palm has been harvested for generations to make Toddy, a local alcoholic drink, coconut syrup and palm sugar. They are made by fermenting the sap of the coconut flower. Those engaged in the process have been traditionally described as toddy tappers. The toddy tapper's task is to climb the coconut tree and obtain the sap from the coconut flower. The drive from Colombo towards the South is likely to display signs of toddy tapping, the presence of which is signalled by ropes that can be seen tied between the tops of coconut trees.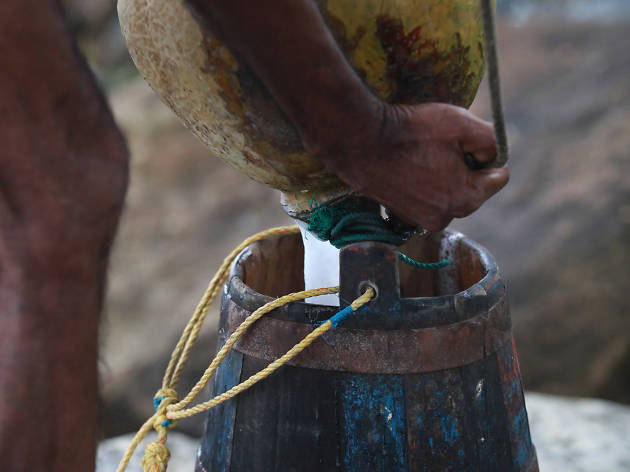 Before tapping the toddy, the flower must first be 'beaten' (thalanawa) for three days. The flower is then cut allowing the sap to drain out. The toddy tapper has to climb the tree to tie a container (labu katey) in order to collect the sap. This is done in the evening, the container is left overnight and the contents are collected early next morning.
Strapped around a toddy tapper's waist are the tools of his trade. The most important is the 'labu katey', a round container, which is used to collect the toddy. A small wooden box holds the implements. Most important among these are the 'thalanaya', a wooden stick resembling a rounded hammer with which the flower is beaten, and a knife, which is used to cut the coconut flower. The box holding the tools and the 'labu katey' are secured to the waist by a broad band tied around the sarong, thus leaving the tapper's hands free to climb. Also hanging from the waist is a coil of rope. With this simple equipment he's ready to start this daunting task 60 – 100 feet off the ground.
The most popular products the process yields is however not coconut syrup or palm sugar but toddy. Sri Lanka's most popular drink, a strong whitish beverage, the taste of which could be spiced up with pieces of onion and green chilli and is enjoyed throughout the country. And, of course the unusual process that goes into producing it is often overlooked. So, the next time you drive down the road to the South, look up. If you are lucky, you may see the toddy tappers silhouetted above; tightrope walkers between the trees.