Vesak in Sri Lanka
Vesak, the full moon day of May, is the most important spiritual celebration you will experience in Sri Lanka.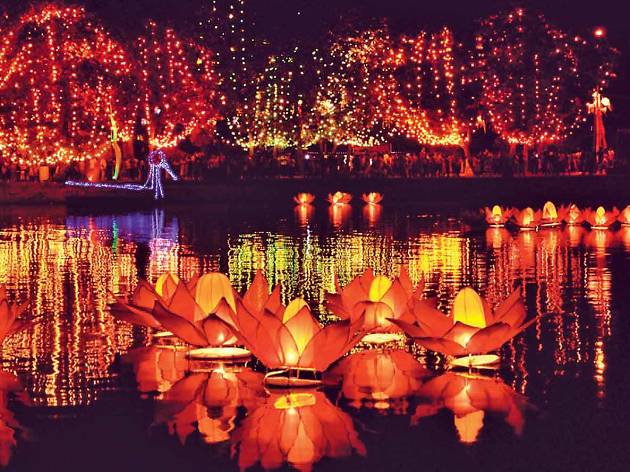 1/2
©BT Image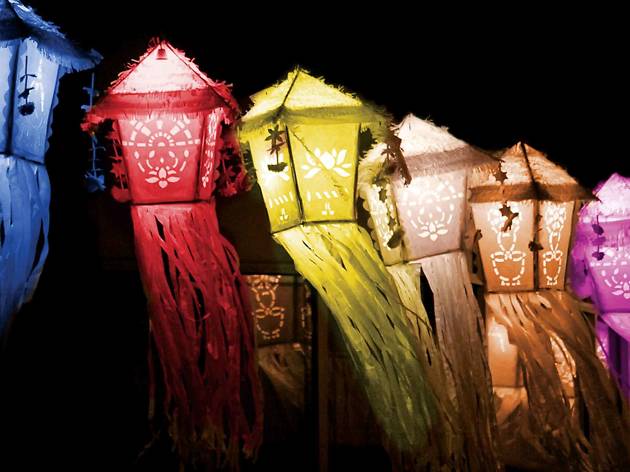 2/2
Dhammika Heenpella
The holy day starts with Buddhist families in immaculate white wending their way to temples where they will attend and obtain sil, which means staying in the temple till noon or night, abstaining from any vices or indulgences that whole day.
The biggest Vesak festival in Sri Lanka is the Buddha Rashmi 2017, Vesak Kalapaya organised by the Gangaramaya Temple in Colombo 2, the brainchild of the Venerable Galaboda Gnanissra thero. The centre of attention will be the Beira Lake. There will be pandals and competitions where hundreds of creative lanterns will be showcased, and bhakti geetha and cultural shows. President Maithripala Sirisena together with Prime Minister Ranil Wickremesinghe, will declare open the Buddha Rashmi 2017, which will go on for five days from May 10 to 14.
This year, Sri Lanka has the great honour of being the focus point of the UN Buddhist celebrations, and a great number of foreign dignitaries from as many as 100 countries, also the Premier of India, Narendra Modi, are to attend. From May 12 to 14, the UN Vesak Celebrations will see 400 delegates partaking in a Buddhist symposium and a cultural show. It is also a unique opportunity for Sri Lanka to showcase her unique cultural significances.
It is believed that Vesak is the day when all good instincts come out; and the most exemplified is generosity, which is apparent in the number of dansal or free food stalls that mark the roads every few metres. They can provide anything from a parcel of fried manioc, ice cream, coffee or rice and curry. Everyone's welcome, whether rich or poor.
The decorations that light the country on this day must surely make an aerial view of the country to look like one water drop illuminated by spiritual glow. Lanterns are the most common creations, they are vibrant and are illuminated by a candle or a bulb that is placed within the frame. As such, buckets and strings of light as well as many elaborate concoctions made of bulbs can be seen everywhere.
The most majestic creations that brings everyone out in anticipation during the night are the pandals also known as thoran. These huge structures depict a certain story from a previous life of the Buddha. These pandals are fitted with a million colourful lights that blink to rhythmic patterns. Bhakti geetha, which are Buddhists songs of devotion are sung to peaceful, calming tunes during nights creating a blessed atmosphere in the midst of the captivating energy and buzz.