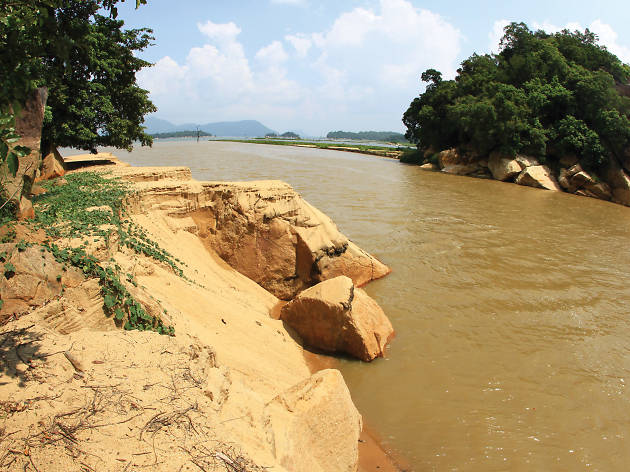 1/2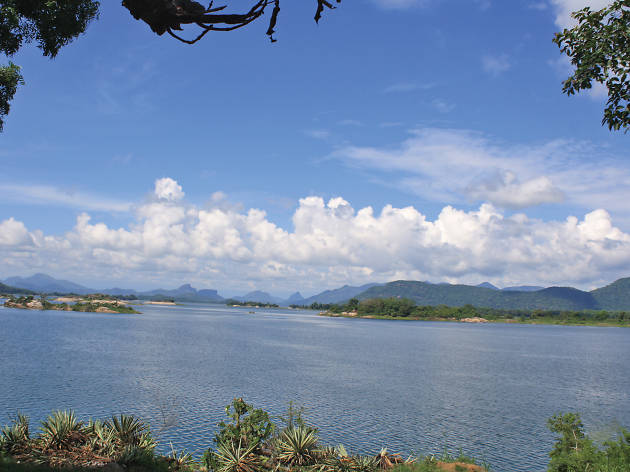 2/2
Take you pick from boat rides or jeep safaris to spend an afternoon with wild life.
The Gal Oya National Park is surrounded by mighty mountains. It is made resplendent by the rippling waters of the Senanayake Samudraya, the biggest reservoir in Sri Lanka. It is noted among naturalists for the large herd of elephants that can be viewed foraging any time of the year. Very rare Ayurvedic herbs are also said to grow in the territory.
Apart from the land route, the national park can also be accessed by boat, crossing the Senanayake Samudraya at Inginiyagala. In the middle of the lake, one can find the Birds' Island, a nesting place for colonies of birds where an exotic assortment of species jostle thickly for space. Within Gal Oya Park itself, though grown with forest and scrub, the land is mostly grassland, ideal for a safari where you will be able to observe animal drama in the open.
Among the wild animals in Gal Oya are the leopard, the sloth bear, the Sambur deer and the wild boar. More than 150 bird species have been identified. Lost in the jungle tide here are relics of ancient civilisation. The massive, still mostly jungle-clad stupa of Dhigavapi, from an early era of Sri Lankan history, dominates a sizeable area, which is still unexcavated. Thousands of pilgrims visit here each year, as it is believed to be a site consecrated by the Buddha. Buddhangala is a sanctuary as well as an ancient monastery, where in the wild solitude monks still meditate and lead simple lives in step with nature.
Gal Oya, a wild country that is little touched by civilisation before recent times, was home to the aboriginal Veddas. Out of the three peaks within the park, Danigala, Nilgala and Ulpotha Danigala was home to the Henebedde Veddas while the caves of Nilgala harboured another community. An inscription in Brahmi script in the Henebedde caves however point to culture having been present here before jungle tide and Veddas.
It is a fascinating land, which you can take your time to discover.
Venue name:
Gal Oya National Park
Address:

Ampara
Ampara
32000

Opening hours:
Daily 6am–6pm
Price:
Locals: Rs 40 (adults), Rs20 (children); Foreigners: USD 10 (adults), USD 5 (children); Rs 250 (vehicle entry charge), VAT