The Best of Sunny Negombo this Season
Here's how you can end the year in style on the golden shores of Negombo.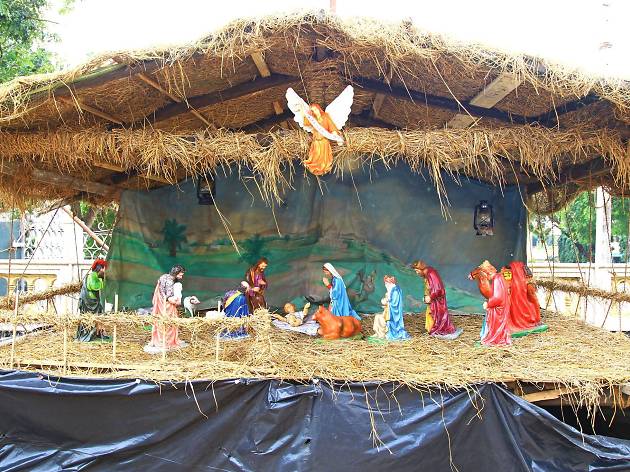 1/2
©BT Images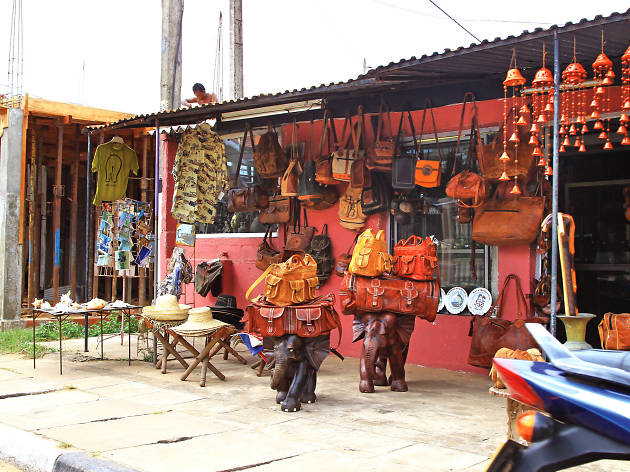 2/2
©BT Images
Sandy beaches, blue ocean views, wildlife and raving parties, Negombo is a hot spot for tourists buzzing with action all year round. The warm beach lined with hotels that suit extravagance or tight budgets are especially welcoming to those escaping harsh winters this time around. To ensure your holiday is jollier still here's a list of what's hot in Negombo this season.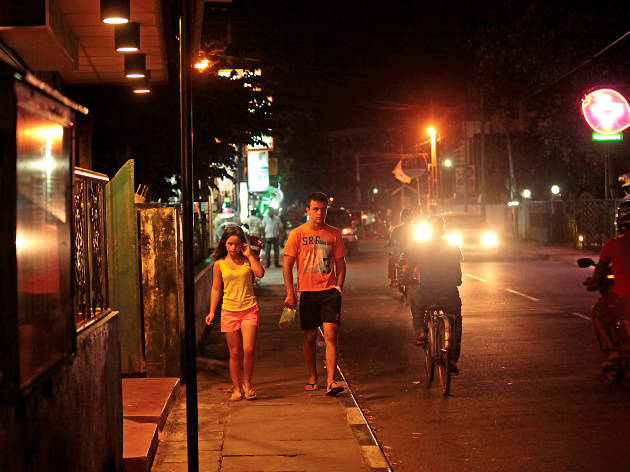 Sri Lanka is blessed with glistening sun kissed beaches and rich marine life all around and the Negombo beach is one such gem of the Western Coast. The well maintained beach is not as crowded as the golden beaches in the south, so it's much easier to find the ideal spot for a bit of sunbathing or a cool corner under a coconut tree to unwind after a sea swim. Dawn and dusk congregates the fisher community to the shores as they go about their livelihood creating a picturesque so keep your camera on hand.
Negombo's coast is alive with water sport, including water skiing, canoeing, sports fishing and sailing. Most hotels have the equipment for rent and they'll even organise day trips. If in want of excitement closer to land, why not rent a quad bike and ride through the crashing waves on the beach?
While hotels have their own beach space, the public beach tends to get a little busy towards sundown providing an interesting view of everyday Sri Lankan life.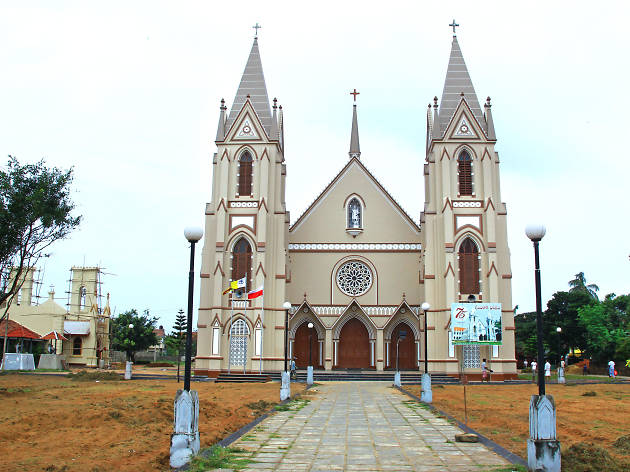 ©BT Images
Negombo played an important role in Sri Lanka's colonial history with the especially powerful portugese religious influence giving the city its pseudonym "Little Rome". The influence of colonial artistry is quite apparent, but what's special about this ancient fishing village is its seamless fusion of colonialism and Sri Lankan culture.
Complete with gothic columns and a ceiling fresco depicting the life of Christ, the beautiful St. Mary's Church and the St. Sebastian's Church modeled after Frances's Reims Cathedral are important sites to visit. The century old St. Anthony's Shrine in Dalupotha has its own tale of history that is better witnessed firsthand. By the road stands the 300-year-old Angurukaramulla Temple with its famous six metre long statue of a reclining Lord Buddha and lion's mouth entrance.
Towards the coast stands the decaying Negombo Dutch Fort of which only the gate stands proudly with the year of its construction visibly etched on it. Nearby is St. Stephen's Anglican Church, a gothic structure that once heard the prayers of British Officials who served in colonial Negombo. Dutch-built Canals lined with bicycle paths are surprisingly another unique feature of this area, so hop on and breath in the views of quaint villages and greenery. Don't be fooled by the modern structures, clearly there's much history hiding amidst them.
Local craft and batik fashion is a plenty in the city and tourist areas, with colourful batik resort wear and casual wear being a favourite amongst the travellers. Be it a boutique shop or street side budget shop it's a must to pick up an outfit created from light and flamboyant fabrics that blend with the exuberant culture of Negombo.
A lagoon; that is Negombo's unique geography. So for the nature lover the land hosts a species of animals and plants endemic to wetlands and brackish waters. Towards the lagoon's shallow area is the treasured pearl, the Muthurajawela Mash Sanctuary, home to 192 species of flora, 209 species of fauna and an additional 102 varieties of birds on which nature lovers can feast their eyes while on a boat ride.
The probability of catching a glimpse of a crocodile hiding amidst the mangroves is quite high. On the other hand, the lagoon is also central to lucrative prawn, shrimp and lobster farming.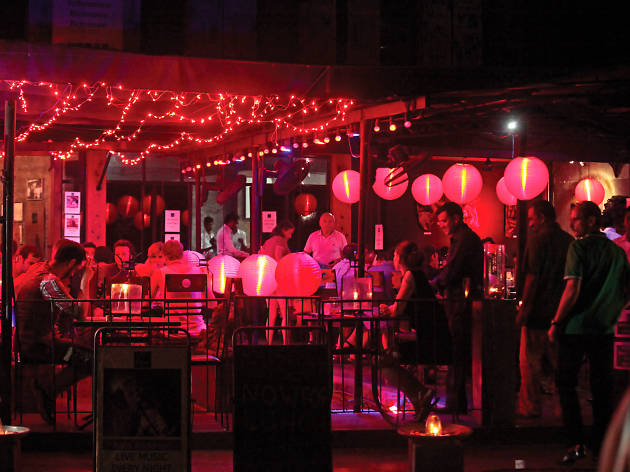 Negombo pays homage to the culinary art of seafood using spices and flavours from a round the globe to tantalise your taste buds.
Prawns, lobsters and crab, these are the specialty dishes whether you dine in a 'home-style' restaurant or the more established outlets. The crème de la crème of cuisine and exciting nightlife can be found down Lewis Place, dubbed Negombo's "happening street".
The many restaurants on Lewis Place represent various countries with their diverse arrays of cuisine; ranging from Sri Lankan seafood dishes to Chinese, Italian, German, Indian, British, fusion and many more. Most of the restaurants are open on to the street and with music and lively chatter providing a very relaxing ambience.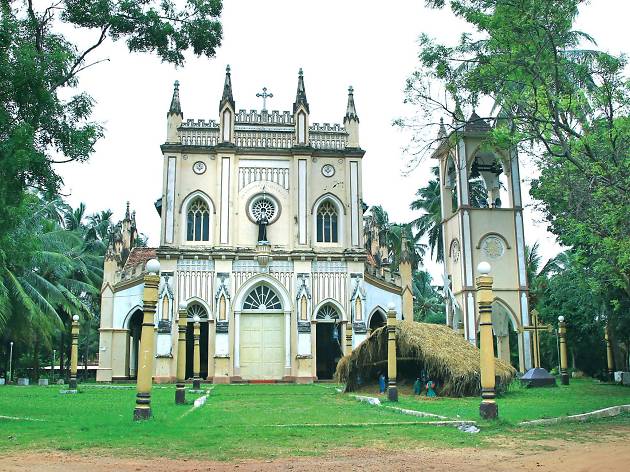 ©BT Images
Coconut trees draped in twinkling lights and a Christmas tree in every house, the Negombo Season starts with the pomp and pageantry of the festive season. Being home to Sri Lanka's largest Catholic and Christian population, there will be no shortage of Christmas and New Year festivities from sales to religious services to rambunctious parties.
Some of the grand hotels, Jetwing Sea, Jetwing Blue, Jetwing Lagoon and Amagi Lagoon Resort and Spa have some smashing parties and buffets lined up to for the entire family to dig in and be merry. One thing is for sure; the streets of Negombo will be alive with colour and blazing music throughout the festive week, until the New Year is ushered in with a gala celebration.
More to explore