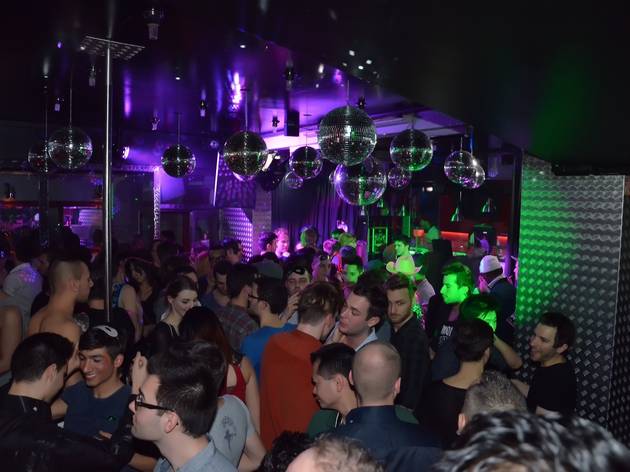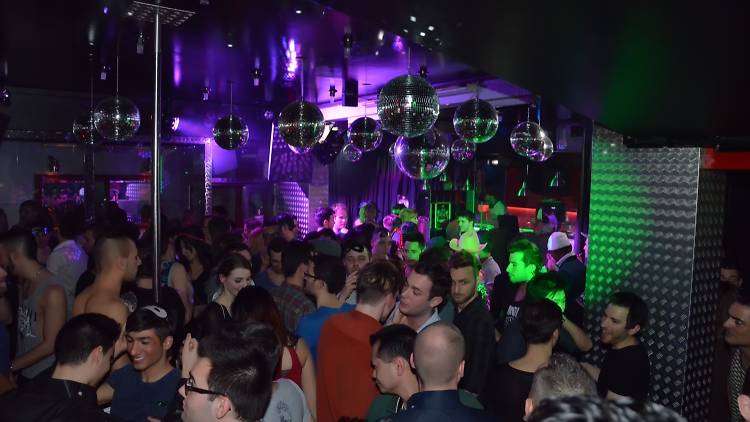 Switzerland's best LGBT clubs
Find the best gay and lesbian nights out – with the ultimate guide to Switzerland's LGBT nightlife scene
The LGBT party scene in Switzerland offers something for everyone, from relaxed, mixed-queer shindigs to sweaty danceathons. For all their alpenhorn-apotheosizing and minaret-marginalising traditionalism, the Swiss have for many decades taken a world-leading stance on gay and lesbian rights. Same-sex relations were decriminalised here in 1942, and on New Year's Day 2007 a referendum made Switzerland the first country on Earth where gay civil unions were voted in by the public, not just parliament – and by a massive majority.
Today Zurich, which happens to have a chic lesbian mayor in Corine Mauch, is very much Switzerland's LGBT capital, as well as one of the world's most gay-friendly cities, with bars, cafes, saunas and clubs adding up to dozens of gay venues. The old town's Barfüsser is considered Europe's oldest gay hostelry and the annual Zurich Pride event now draws around 45,000 pink party people.
Bern, Geneva and Basel all have bijou scenes, in particular the restaurant Hirscheneck in Basel being a particular influential name, but it's little Lausanne's young, student-rich population who have pushed forward a vibrant nightlife culture which has produced a dynamic, international LGBT scene and venues such as 43&10. Free print and online LGBT magazines including 360°, CR and Display are great for getting up to date news on events all over the country.
2014 saw Swiss LGBT culture establish another milestone, one that is bringing its trailblazing history belated credit, in Swiss director Stefan Haupt's extraordinary film Der Kreis. Telling the story of the world's first gay and lesbian organisation, a Zurich-based group, which formed in the 1940s, this excellent docudrama has won plaudits and awards at film festivals all over the world.
Lausanne
Outside Zurich, Lausanne is the only Swiss city to have a dedicated gay club, and the unabashedly mainstream 43&10 caters to a young, hedonistic crowd every Thursday, Friday and Saturday. Go-go studs with barely enough room in their leather briefs to stuff your CHF10 notes and twinkly trannies ply the intimate space to a soundtrack of pounding, ruthlessly commercial tunes, and the city's large student population accounts for a big chunk of the happy, sweaty crowd each night. Upstairs is the Love Bar, a cosy space where you can chat over drinks before succumbing to the lure of the dark and delirious dancefloor. The regular bear and lesbian parties that used to happen here have now been dropped for more of the same successful weekend formula but the occasional theme night now and then gives the music policy a minor reshuffle.
One of the country's biggest and brashest clubs, MAD is hardly an understated place. Occupying a vast converted warehouse in Lausanne's trendy Flon district, it proclaims its mission statement with swirls of colour and huge block writing all over the facade. This is a place you go to be seen; wallflowers need not attend. With five levels, four dance floors and one restaurant, it can welcome up to 1,100 clubbers for a variety of club nights featuring local, Swiss and international DJs. Top names such as Armand Van Helden, David Guetta and Eric Morillo have all played here. It's technically a members club, but members can bring guests and non-members can gain entry for a fee. On Sundays it's free to get in for gay night Gameboy.
Opened in 2011, the Pin-up Bar is that rarest of LGBT things, a genuinely mixed lesbian and gay bar. It's also the newest scene success story in what has in recent years become Switzerland's gay second city. Slightly more female than male oriented, the bright, airy space on an arty shopping street is decorated with kitsch, retro-risqué wall paintings of '40s-style foxtresses and there's a small terrace on the street that's packed in good weather. The drinks selection is great, free platters of cheese and cold cuts often come out, and you can even puff on a sheesha pipe here. Pin-up regularly joins forces with another local gay lounge bar, GT's, to put on dance parties under the banner Lausanne LesBiGay Sessions. A trailblazer.
Geneva
Kitsch-phobics, look away now. The oldest gay bar in Geneva, Le Déclic is a riot of Roman columns, plastic palm trees, fairy lights, animal prints and those horrid wavy mirrors from Ikea. A true original, it's also a whole lot of camp-as-Christmas fun. The cosy, comfy space serves some 60-plus cocktails adorned with fruit, umbrellas and glow-sticks as per the general more-is-more aesthetic – Pom pom boys and Black-out are two tried and tested house favourites. The occasional themed party takes place here – more regular are the weekly karaoke nights on Fridays, where locals with varying degrees of X factor wrap their tonsils around well-worn diva and disco classics.
Le Phare is where Geneva dabbles in LGBT counterculture. A young, alternative-ish clientele working a Brooklyn via Berlin vibe chat and chill in a casual urban café-lounge space that's welcoming and stylish, in one of the last central areas to resist the homogenising hand of big-bucks gentrification. The scruffy, street art-adorned exterior is cool, drinks are reasonably priced – a rarity in this wallet-walloping city – and the bar's rallying cry of 'respect for everyone' manifests in a truly mixed crowd who are as interested in swapping Fellini DVDs, art magazines and day-glo wigs as they are in flirting. The decent-sized terrace on the cute, pedestrian Rue Lissignol is a major bonus, and the Le Phare Enchanté party nights more or less every first Saturday of the month rock the place till 5am.