Activities in Basel for spring and summer
Thing to do in-and-around Basel to enjoy the warmer weather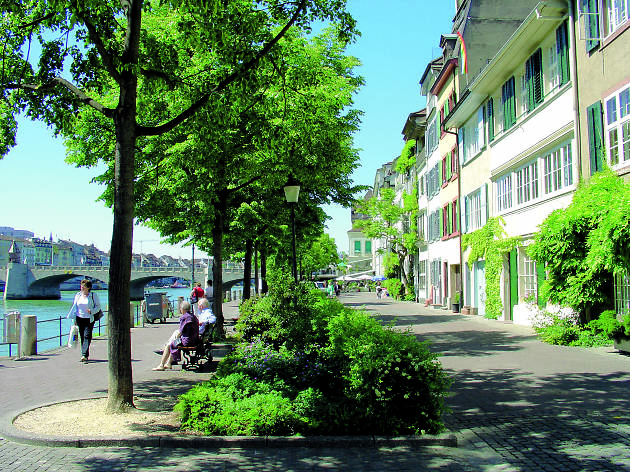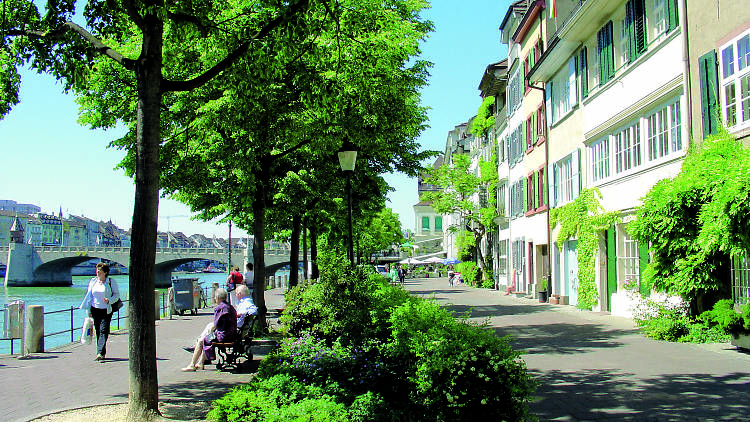 When the sun shines on Basel, you'll see a city transformed from it's postcards-perfect snowy settings to a rambunctious hive of activities. So whether it's a much needed retail therapy or a relaxing river cruise on the Rhine, we've got something for you to try.
Bars
1
The Balz Klub in the middle of Gross Basel is a bar and music venue that exudes a warm and friendly vibe by combining different styles of music to attract a mixed clientele. Its Thursday night sessions are renowned as a place to get the weekend started with the help of a student-friendly party night. Fridays and Saturdays are more grown up, with various genres on offer and a mixture of local acts and distinguished international guests. Balz also hosts a stand-up comedy night on the first Wednesday of every month to keep things interesting.
Read more
2
A stylish locale that peddles wine, salami and cheese as its produce of choice, Consum is a favourite on the Basel bar scene. Situated in the heart of Klein Basel, the large windows invite you to peer in on your way past and the clever combination of cosy sofas for gossiping plus high tables for bar hoppers allows it to cater to different classes of drinker. If you're new to Swiss gastronomy, this would be a low-effort place to start, thanks to the broad selection of artisanal tapas plates source from small-scale local producers. The wine menu features Swiss vintages too, although the wine list is extensive and regularly updated to include wines and ports from around the world.
Read more
3
Hamabama looks like your 'five-a-day' times ten, with its bright décor and array of fruit and vegetables arranged on the counter. The juice bar strives to make healthy eating tasty and accessible for everyone, and to take one look at its appetising menu is to see this philosophy in action. Featured in the fresh juices, smoothies, power shots and salads is an A to Z of nutrient-rich produce, such as oranges, fennel, apples and wheatgrass. It is conveniently located, too. In the arcade just off central Gerbergasse, it is just the stop-off that flagging shoppers need.
Read more
Shopping
1
Held on Petersplatz every Saturday, Basel's popular fleamarket is a great place to rummage for a few choice finds at a bargain price, including vintage handbags, old manual cameras, silverware and china plates, secondhand clothes and children's toys. Prices are reasonable and the friendly stallholders are happy to answer questions and barter over a sale. You may even find yourself haggling with a schoolboy, as local children are allowed to sell their toys in the middle of the square.
Read more
2
Frustrated with what she perceived to be a lack of good clothing shops, Andrea Otto Knopp launched Riviera in Basel in 2006. She now does a service to the city's fashion portfolio by sourcing little known European designers who are too good to go undiscovered. Among this intriguing selection of clothes, accessories, bags and jewellery for men and women there are also established labels such as Surface to Air, Sessùn and Pop Copenhagen, as well as some one-off pieces. The shop should come with a warning, so we're warning you: the well-cut pieces hanging from its rails are nothing short of irresistible thanks to their luxurious materials and modern and classic styles.
Read more
3
Although not to be confused with the area in Basel, label kleinbasel does share creative characteristics with its geographical namesake. Founded in 2001 by award-winning Basel designer Tanja Klein, the label stands for design and craftsmanship. Klein's fascination with colour, fabrics and prints means window displays are tantalising. Meanwhile, if you part with cash to buy a piece, you can rest assured that it has been produced fairly using materials from Swiss and European suppliers. Still not convinced? A mark of the label's popularity is its opening last year of a branch in Zurich's Viadukt.
Read more
4
At fashion designer Claudia Güdel's headquarters in a former garage in Kleinbasel, you can see the magic happen. Behind the rails of clothing is a collection of sewing machines, samples and pattern pieces. You might even meet Claudia herself, if she isn't busy in one of her branches in central Basel and Zurich. The label started life 12 years ago with menswear and accessories, but has since branched out into women's wear. The style is minimalist and elegant but functional, with Swiss-produced technical fabrics and natural fibres at the heart of the pieces. Call in advance if you want to visit the headquarters in Kleinbasel.
Read more
Show more