Heads up! We're working hard to be accurate – but these are unusual times, so please always check before heading out.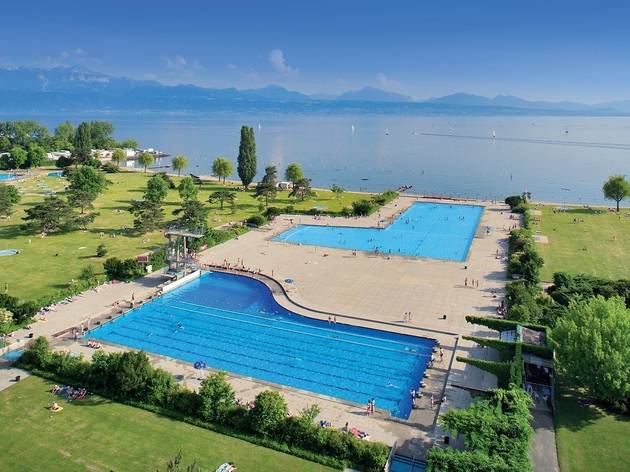 The best pools, rivers and lakes for swimming in Switzerland
Dive into some of the amazing rivers, lake "beaches" and outdoor swimming pools in Switzerland.
Summer is truly underway in Switzerland when people start to take to the rivers, lake "beaches" and badis (public bathing areas at the lake) in their droves. So whether you're looking to swim yourself fit or simply take a refreshing dip, nothing beats a swim in the open air. Luckily, Switzerland has loads of options for front-crawlers and pool-posers alike, many of which are located in the middle of the city, making it easy to beat the heat in minutes.
Best places to swim in Zurich
Best places to swim in Geneva
Best places to swim in Lausanne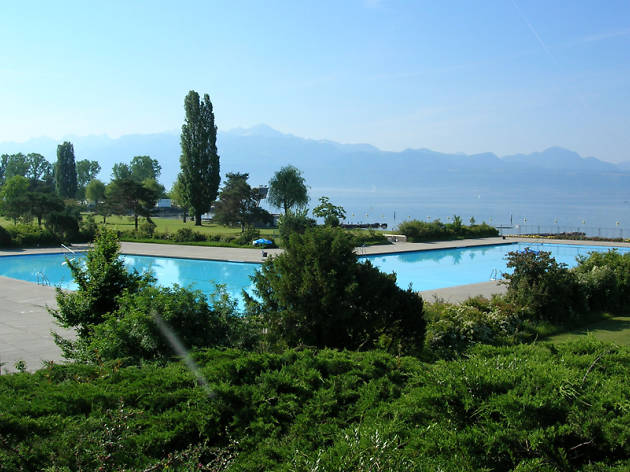 The place to hang out in summer, this 1930s outdoor leisure centre is eternally popular when the sun comes out.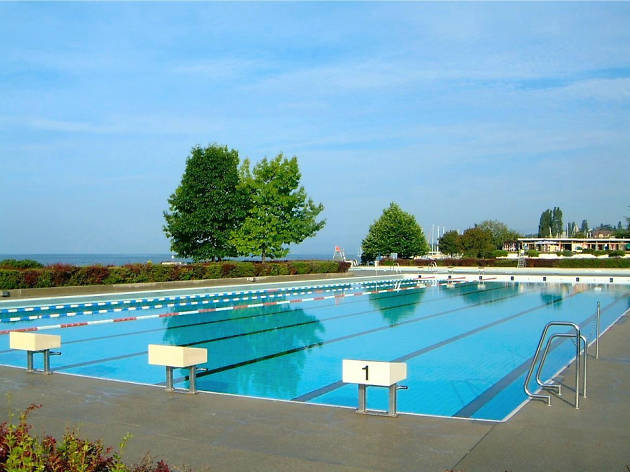 There may be a great big lake on our doorstep, but sometimes the convenience and facilities of swimming in an outdoor pool appeal instead – it's all the fun with none of the hassle that comes with al fresco bathing.
Best places to swim in Bern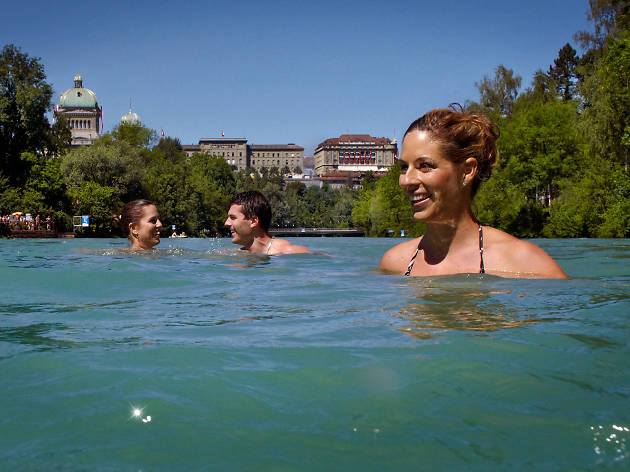 The outdoor baths at Marzili, in the shadow of the grand parliament building, are among the oldest in the country, and free to use.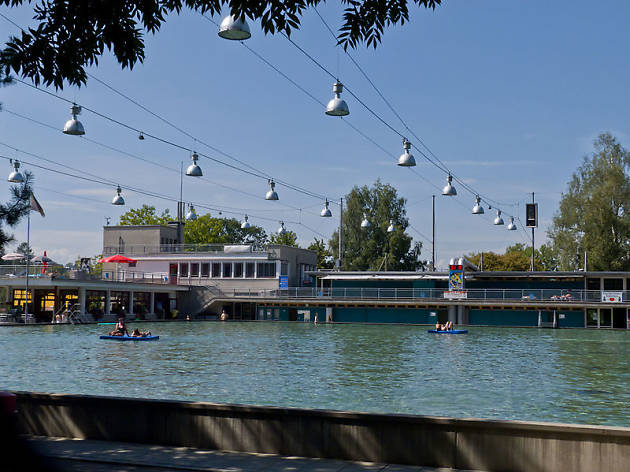 With a 30m swimming pool that becomes an ice rink in winter, a wave pool, 10m waterslide and kids pool, this is a fantastic family destination in Bern.
Best places to swim in Basel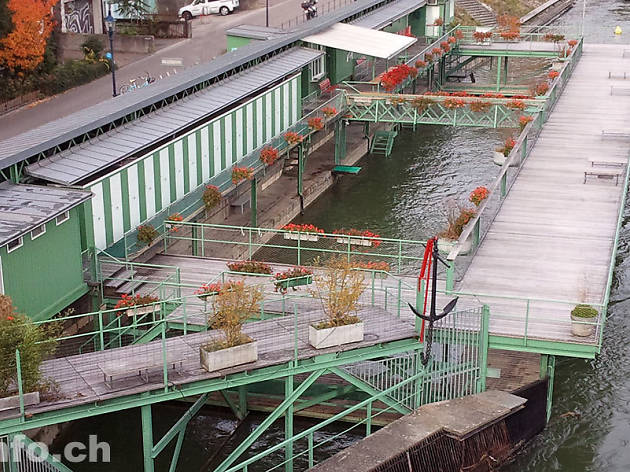 Built in 1886, the St Johann bathing house or "Rhybadhysli Santi Hans" as it's also known, is the ideal spot to dip your toes in Basel's fast-flowing river. The badi has shallow areas for non-swimmers as well as a river pool. Located in the centre of town, it has historically been a popular meeting place for Baselers young and old, particularly when the sun is shining. Recently renovated, but retaining its 19th century "wooden boat" feel, Santi Hans has been named one of the most beautiful pools in Switzerland.
Best places to swim in Lucerne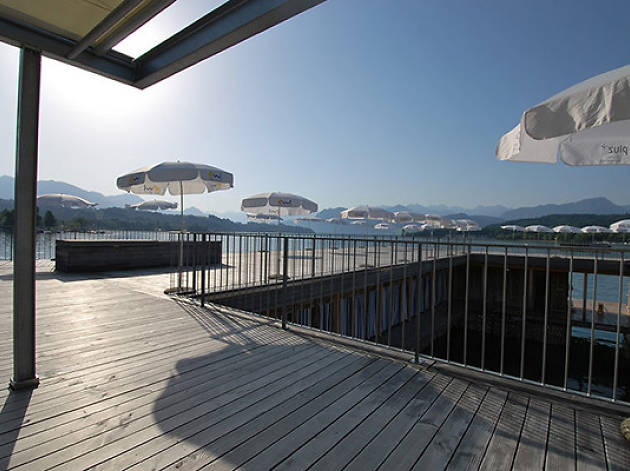 Swim in the crystal clear waters of one of the world's most beautiful lakes. The Seebad Luzern offers a laid back vibe with its simple wooden construction of two courtyards surrounding open air pools. There's also a cafe serving up seasonal salads, freshly grilled meats, paninis and a range of hot and cold drinks, with cocktails once the sun goes down. Plus, you can do dance and yoga classes here.
Best places to swim in Ticino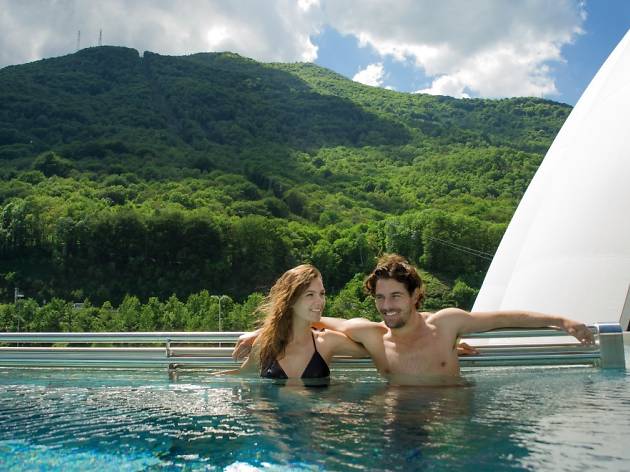 Get set for a tidal wave of fun and, er, relaxation! Splash & Spa Tamaro has a huge amount of water-based activities on offer.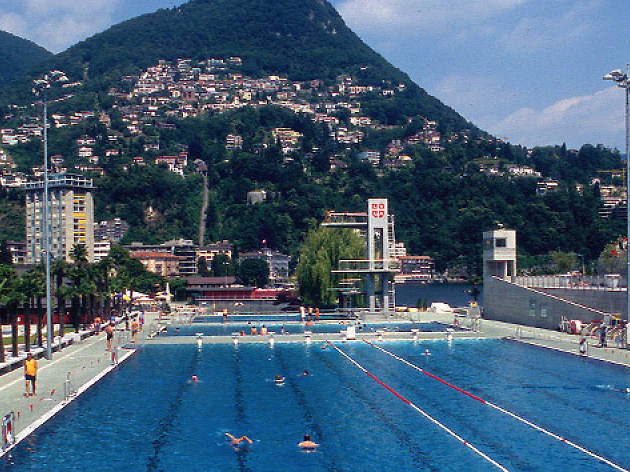 This large, central Lugano swimming centre has an Olympic-size swimming pool, a diving pool and children's water play area.
Best places across Switzerland
The huge Lac de Joux in the Jura valley of the same name is a draw for outdoor enthusiasts at any time of year. In summer it's a magnet for swimmers, sailors and windsurfers making the most of the warm water.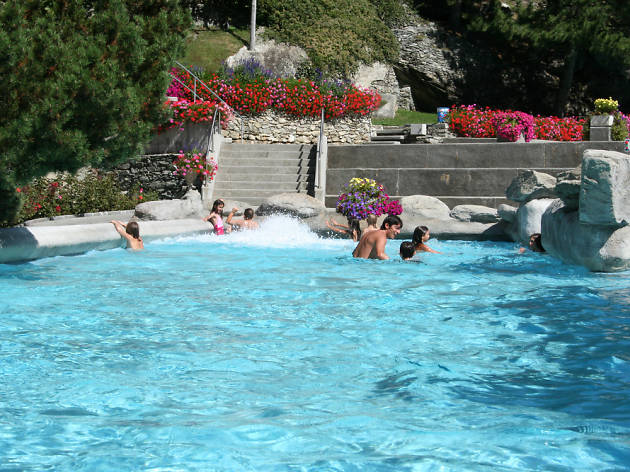 Elevating this Valais spa above some of its neighbours is the immense 182m-long water slide, a giddy prospect for kids – and big kids.
There are more scenic thermal baths in Switzerland, but what this one lacks in bucolic views it makes up for in convenience and a reasonably entry price.
Discover more great things to do in Switzerland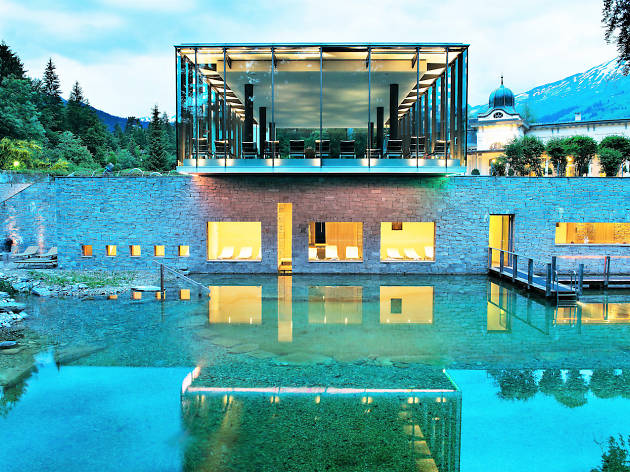 Whatever you're looking for in a holiday, there's a staycation hotel just for you. From lakeside lounging to next-level swimming pools with panoramic views – trust us, we've found it all