Switzerland's top attractions
From grand buildings to stunning natural wonders, here's our checklist of the essential Switzerland attractions and sights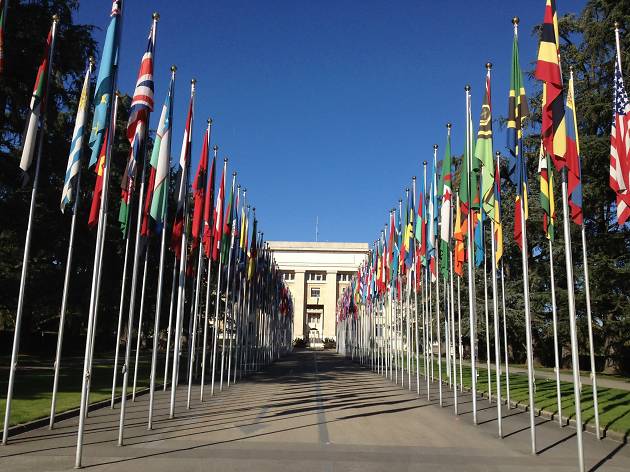 At 150 metres wide and 23 metres high, the Rhine Falls are Europe's largest waterfalls
Surrounded by the largest glacier in the Alps, Jungfraujoch has been a top Swiss attraction since 1912.
A short ride from Lausanne you can find this UNESCO World Heritage site which dates from the 12th century.
Go bungee jumping off the 220 metre tall Contra Dam in Ticino, as seen in the Bond film GoldenEye.
Explore one of Switzerland's top historic tourist attractions, which inspired the likes of Lord Byron, Rousseau, Delacroix and Courbet.
Don't fight it: as possibly the most recognisable image of Geneva (you can even see it from the plane), it's practically the law to get your photo taken in front of the city's giant water fountain. Originally built as a pressure release valve for Geneva's water supply, rather than for any aesthetic reason, the jet d'eau spurts 500 litres of water per second some 140m (459ft) into the air, before thundering back into Lake Geneva. You can get up close to the refreshing spray by walking the path to the fountain from the lake's left bank. The jet really comes into its own during the city's annual August fireworks display, when the colours are reflected and refracted in the spray. The fountain is occasionally switched off in high winds.
Perched atop a hill in the Cité, Lausanne's 13th century gothic cathedral is the largest in Switzerland.
Making the most of its position on one of Europe's largest lakes, Lausanne's ferry port at Ouchy offers cruises to many destinations around the lake in both Switzerland and France.
Show more
Discover more great things to do in Switzerland
PROMOTED CONTENT Discover this Alpine set retail outlet and make a weekend escape out of your next shopping trip