The best spring events around Switzerland
Looking for something to do this spring? You've come to the right place, as we've handpicked the finest events and activities across the board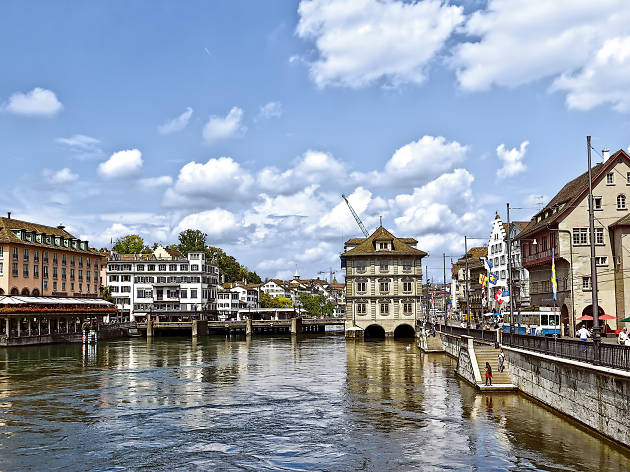 It's impossible not to love spring. Winter is finally over, summer is on the horizon, everyone's in a better mood and things really start happening. Make the most of this glorious new season with our guide to all the best things to do in Switzerland throughout spring 2018, including Zurich, Geneva, Basel, Lausanne and more.
There really is something going on to suit all tastes, whether you're looking for art, food and drink, theatre, festivals, music, sport, literature, comedy or something else entirely. In short, you won't be short of superb spring fun in Switzerland.
The only difficulty is choosing what to do and where to do it. Don't worry, though, as we've got your back. We've done the hard work for you and selected the very best spring events, which you can find below. So, go get stuck in and enjoy!
This dot-to-dot festival occupies different venues around Basel. Expect jaw-dropping new talent, and 'old masters'.
Various venues around Basel. April 12-May 16.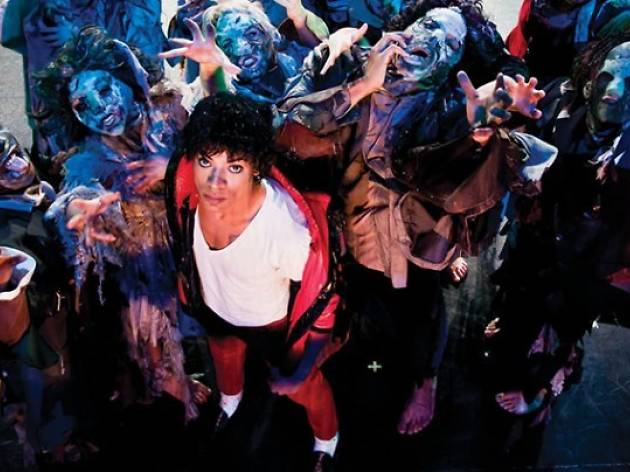 The hit London show featuring all of MJ's greatest hits arrives in Switzerland for a couple of short runs. Moonwalk at the ready…
Theater 11, Zurich, April 17-22. Musical Theater Basel, April 24-29.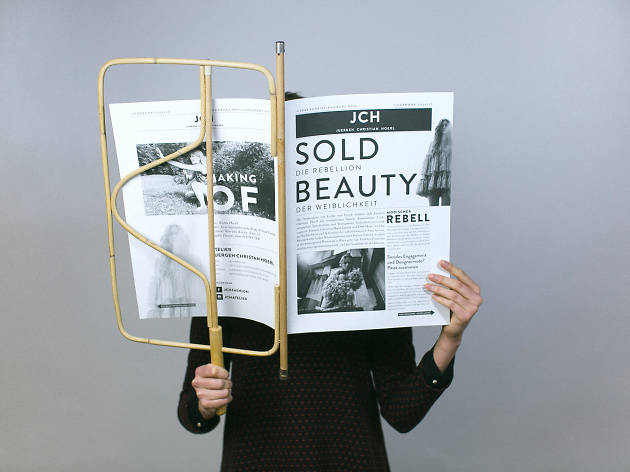 Blickfang Basel/Thomas Poganitsch
Celebrate the best of international design at this shopping event for those seeking interior design, fashion and jewellery inspiration.
Messe, Basel. May 4-6.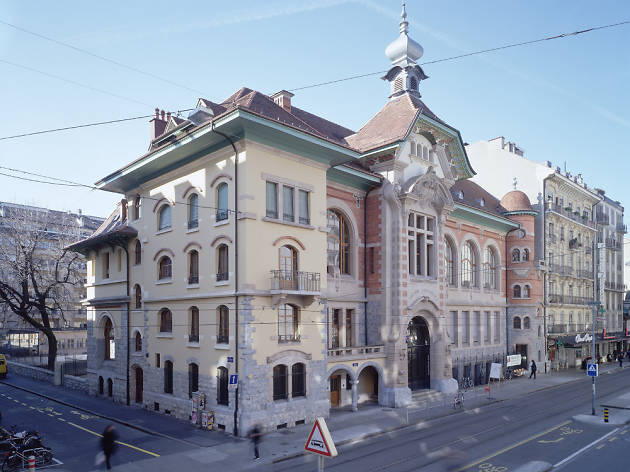 Swing Around the Clock (Geneva)
Geneva's annual summer swing festival includes classes for all levels, and parties with live music to put those moves into practice.
Théâtre Pitoëff, Geneva. May 4, 5, 6.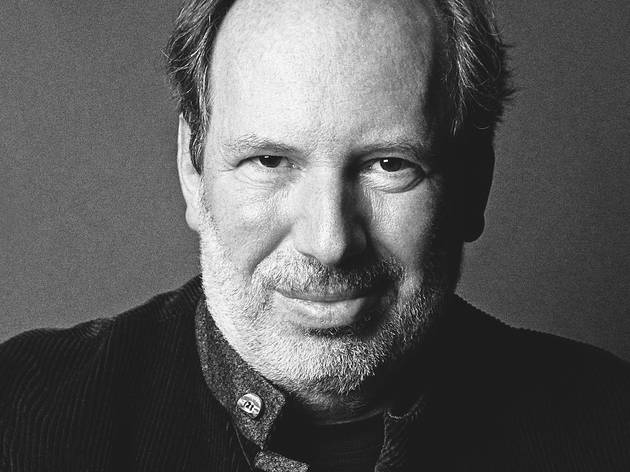 The world of Hans Zimmer: A Symphonic Celebration (Zurich)
All your favourite movie soundtracks, from 'Gladiator' to 'The Lion King', played live with a full orchestra. Phwoar.
Hallenstadion, Zurich. May 7.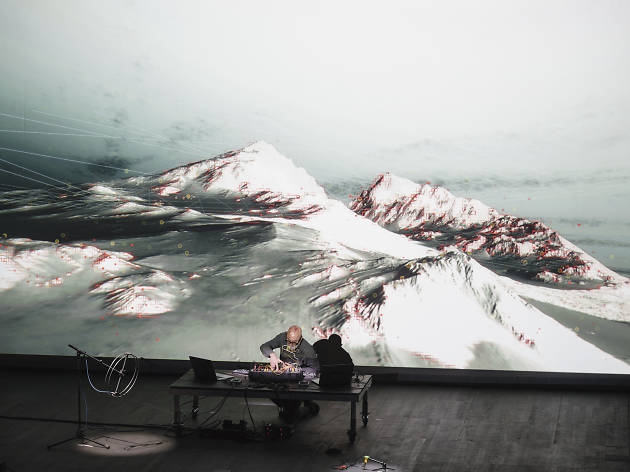 Photo: Jonathan Levy/Atelier Grinta
Mapping Festival (Geneva)
This hipster festival celebrates 'audio visual art' and digital culture. If you think that sounds confusing, you're not alone.
Various venues around Geneva. May 11-25.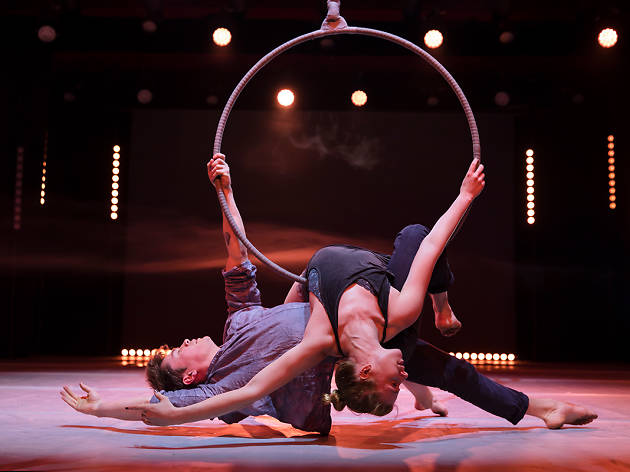 Photo: Pablo Wünsch Blanco
Young Stage Festival (Basel)
A route of passage for aspiring young stars, rising performers perform here in front of a valuable audience of industry professionals, and an expert jury to win paid work on TV or on stage.
Rosentalanlage, Basel. May 11, 12, 13.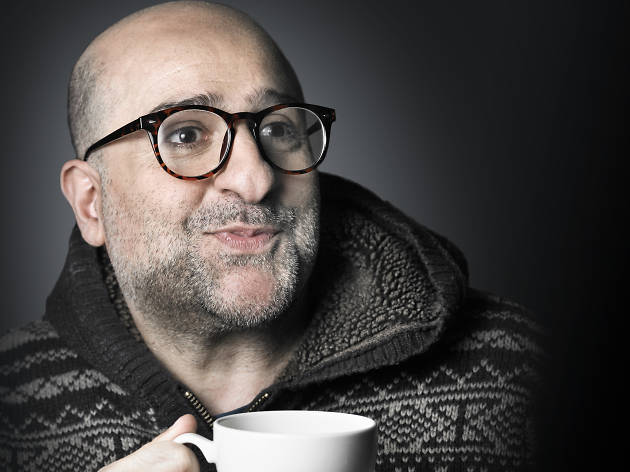 Omid Djalili (Basel, Geneva, Zurich)
The award-winning British-Iranian comedian plays three shows, in association with the International Comedy Club.
Volkshause, May 16, Zurich. Theatre du Leman, Geneva, May 17. Rhypark, Basel, May 18.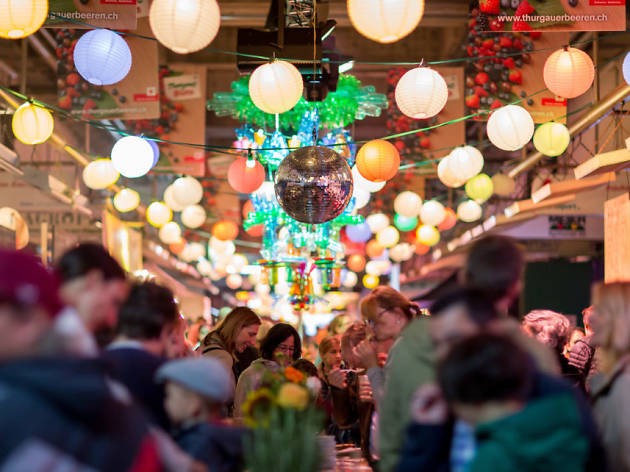 ©FOOD Zurich
What it says on the tin = 150 events, 11 days, local and international culinary trends discussed and a whole lot of food eaten. Indulge yourself.
Various locations around Zurich. May 24-June 3.
Geneva's Night of Museums
Learn about art, history and culture at some 160 events, as 22 of Geneva's museums throw open their doors as part of events around International Museums Day, with guided tours late into the night.
Various locations around Geneva. May 26.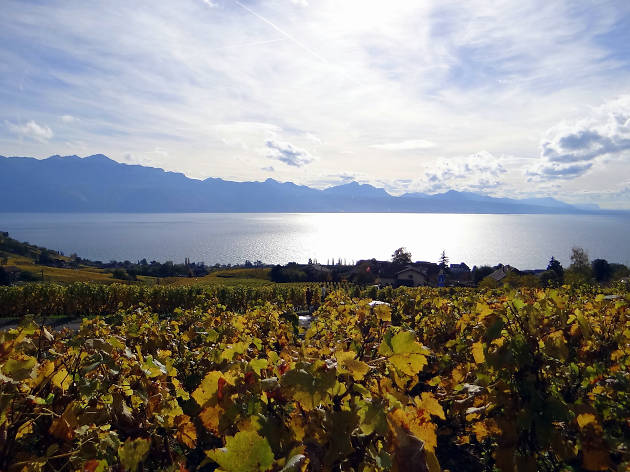 Iulian Ursu/Flickr
Wineries Open Day (Geneva)
Cheers! Have a tipple at any (or all…) of the 90 wineries participating. Entrance and tastings are free – just buy a glass for 10 CHF.
Various locations around Geneva. May 26.
Forward Festival (Zurich)
This two-day event brings international creatives together with an emphasis on networking, with the resulting community helping to bring people's ideas 'forward'.
Kosmos, Zurich. June 1 and 2.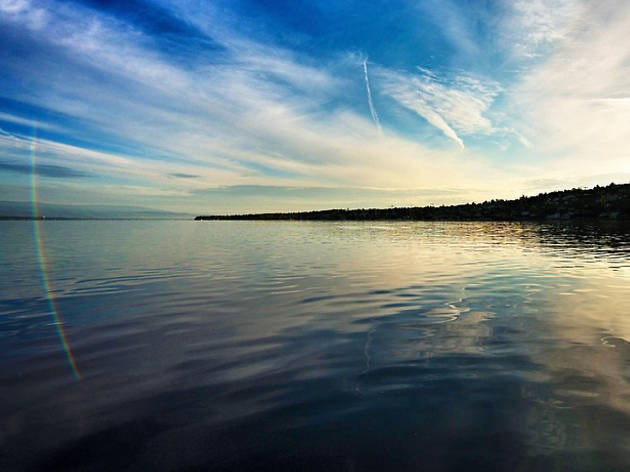 © Geneva Tourism
Caribana Festival (Geneva)
Splash about in the Lake of Geneva and listen to a diverse line-up of upcoming and established bands and DJs at this summer fest.
Lake Geneva. June 6-9.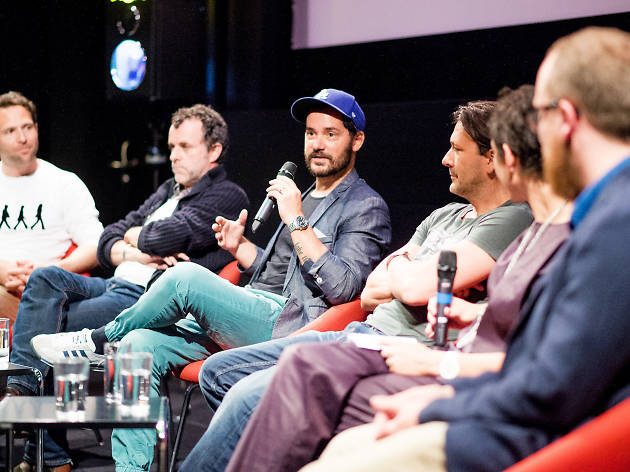 Photo: Peter Sschneider
Mobile Motion Festival (Zurich)
Anyone can make a film nowadays, and this festival celebrates the best films made with minimal resources (like smartphones) that have been internationally recognised.
Kosmos, Zurich. June 9 and 10.
Monty Python's reunion was short-lived and now John Cleese has named his latest tour the 'Last Time to See Me Before I Die' tour. Charming. One night only.
Theater 11, Zurich. June 10.
Zak Mauger/Forumla E
Circuit racing was banned for 60 years in Switzerland – but it's back with full throttle as electric cars take to the Zurich streets.
Around Zurich. June 10.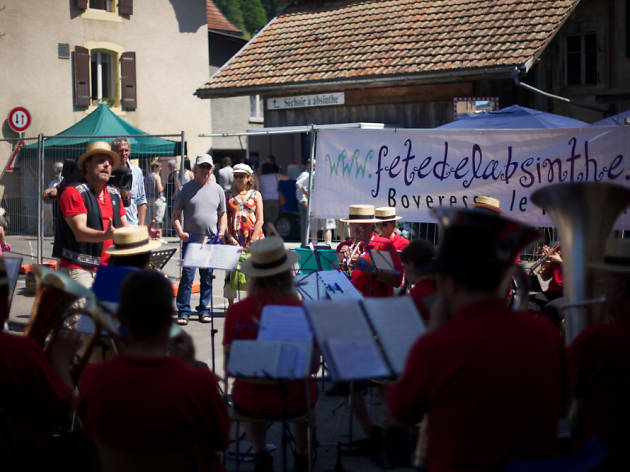 Absinthe Festival Boveresse
We'd recommend public transport for this one… Try over 50 distinct absinthe serves from around a dozen distillers at this street festival celebrating the super strong sup.
Various venues around Boveresse. June 16.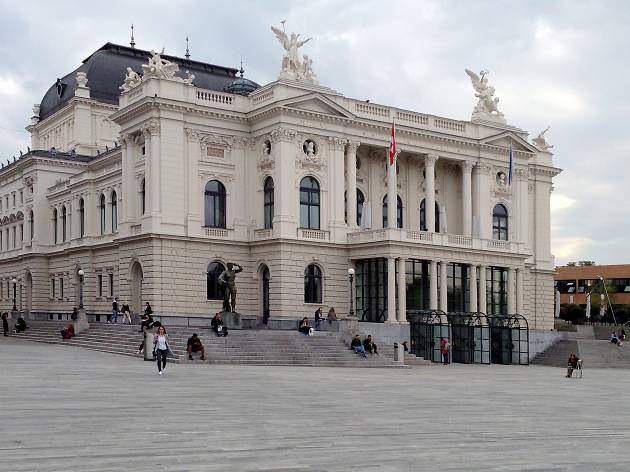 Don't know anything about opera? Then this free screening of the goings-on in the opera house – on the lawn outside of it – is a great entry point.
Zurich Opera House. June 16.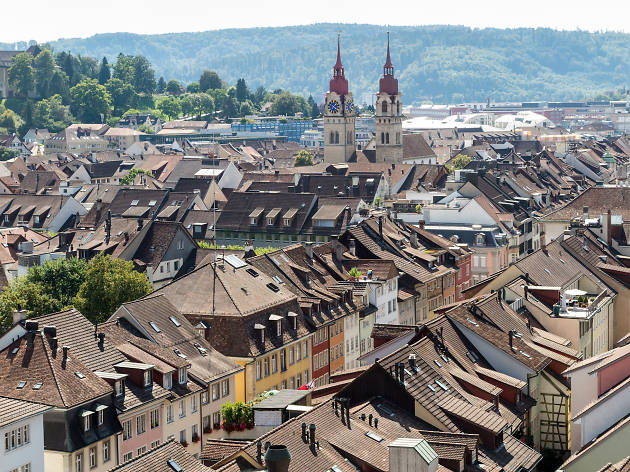 Joachim Kohler/Wikimedia Commons
Expect high-octane rides, live folk bands and 100,000 people at this annual traditional festival, now in its 47th year, which takes place in Winterthur, 26 kilometres outside of Zurich.
Altstadt Winterthur. June 29-July 1.
Find more great activities across the country
Finding things to do in Switzerland isn't hard, as the country's cities pack in a serious amount of sights, culture and activities. From UNESCO-protected medieval town centres to world-class festivals, museums and music venues and of-the-moment shops, restaurants and bars, here's our pick of the very best things to do around Switzerland.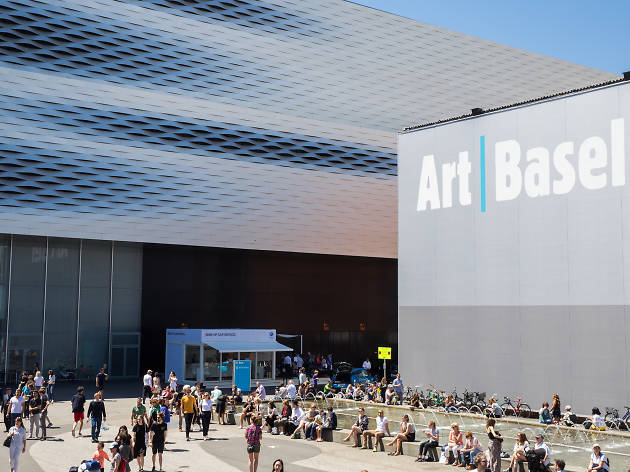 We've picked out the very best events to satisfy even the most discerning culture vultures.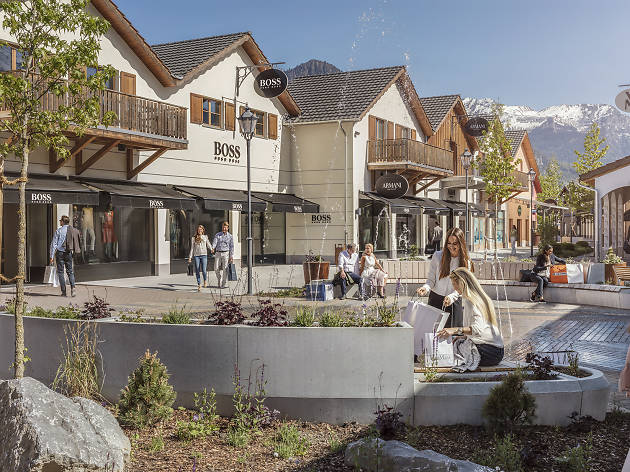 PROMOTED CONTENT Discover these five great things to do at Landquart Fashion Outlet this spring