Things to do in Geneva and Lausanne in September
Say goodbye to summer in style and get ready for all things autumn with our pick of the best things to do this September.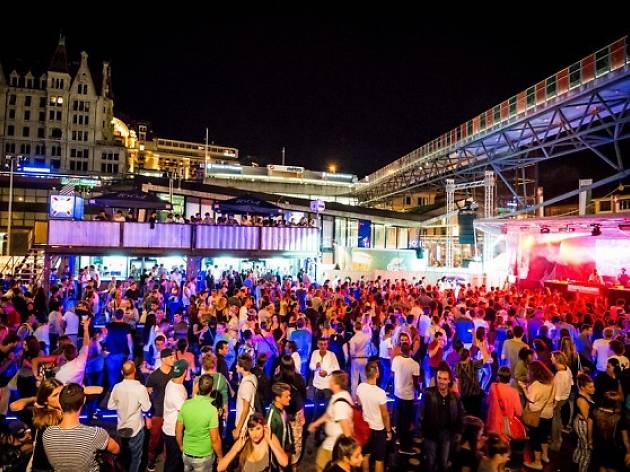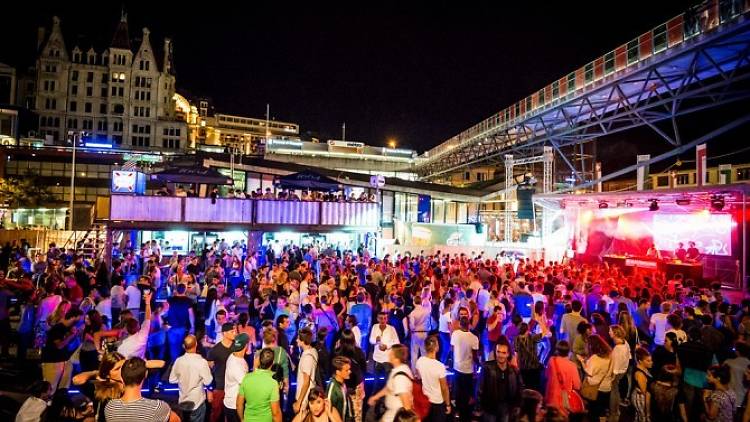 Say goodbye to summer in style and ease yourself into the gloomier months ahead with a feast of great things to do. And there's still a bit of outdoor fun to be had – get out and get stuck into the last of the music festivals, markets and outdoor experiences while you still can.
On Wednesdays and Saturdays Lausanne's pedestrian streets take on a pleasing bustle with the arrival of the market.
Read more
You'd be forgiven for not realising that Switzerland is a wine-producing country, as only one percent of the one million hectolitres it produces each year actually makes it to foreign markets. But take a bus a short ride from Lausanne into the Lavaux vineyards and you'll quickly see how dominant vines are in this part of the country.
Read more
Open from mid-May to the end of September, this outdoor pop-up bar may be in the central shopping district of Flon rather than by a beach, but thanks to the real sand underfoot it's possible to close your eyes, wriggle your toes in the sand and imagine you're on the French Riviera instead.
Read more
This deli is stuffed full of edible specialities from the local area, including patés, dried meats, smoked lake fish, herbs, oils, dried mushrooms, double cream, fondue cheese, wine, beers and schnapps.
Read more
One of several wine bars in Lausanne, Midi 20 is named after its location on a side street between town and the train station. Its quiet address and elegant, low-lit decor help to give this small, narrow bar an air of sophistication and subtlety – perfect for a date or a classy apéro with friends. Choose from a long list of wines, the vast majority Swiss, and many from just down the road in the Lavaux between Lausanne and Montreux. To accompany a glass or three, the bar can rustle you up some equally elegant light bites.
Read more
At the top of Lausanne's broad sweep from hilltop to lakeside, this forest is a pretty spot for a Sunday stroll or cycle along the leafy trails.
Read more
Book lessons at Tropical Geneva and reward yourself afterwards with a drink on the palm-fringed beach, a more secluded location than the main yacht-crammed marina.
Read more
Geneva's Italianate district is packed with great restaurants and nightlife and the area's numerous independent shops and artisanal workshops mean the shopping is way more interesting than in the centre of town.
Read more
The Quartier des Bains is to Geneva what Chelsea is to New York and Löwenbräu is to Zurich, a hip art district in a former semi-industrial zone.
Read more
Created in 1958, the Theatre de Carouge in Geneva has been a place of creation, ambition and demanding pefromances, a place that invites the public to discover innovative shows.
Read more
This is the sort of place that makes you forget you're in Geneva. A self-proclaimed speakeasy, it evokes the dirty glamour and clandestine excitement of prohibition-era America.
Read more
On the last Sunday of every month the Lake Geneva area's best and most picturesque flea market hits Nyon. Over a kilometre of stalls line the lake front and surrounding narrow winding streets.
Read more