Heads up! We're working hard to be accurate – but these are unusual times, so please always check before heading out.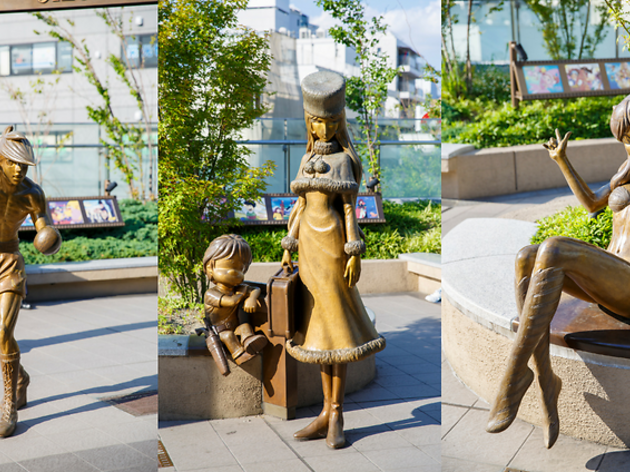 Guide to anime and manga culture in Tokyo
Interested in anime and manga culture? Here's your guide to Tokyo's hidden otaku gems and attractions. By Matt Schley
The otaku (geek) mecca for anime, manga and video games, Akihabara is located on the east side of the Yamanote Line. However, some of Tokyo's richest anime offerings actually lie out west.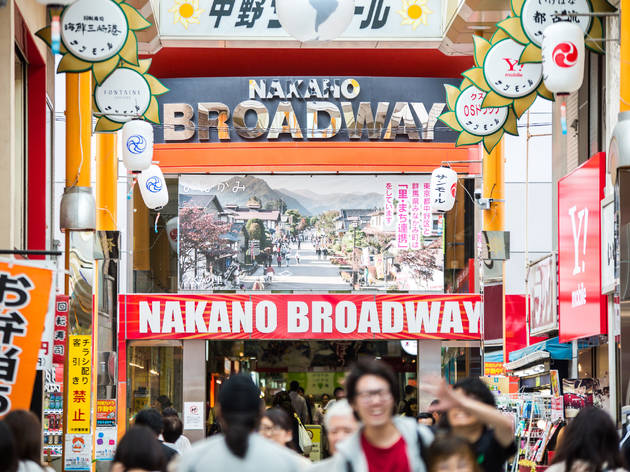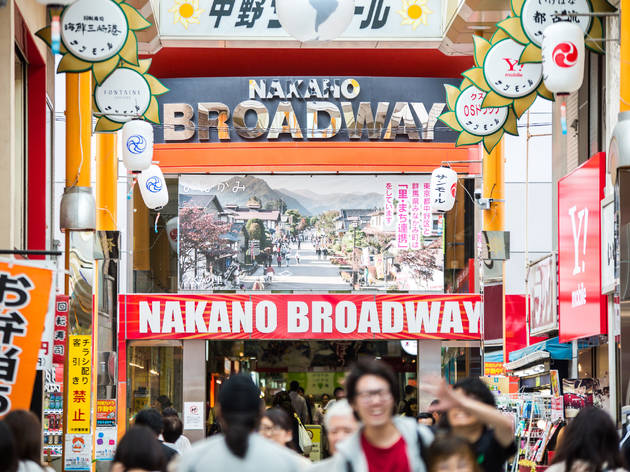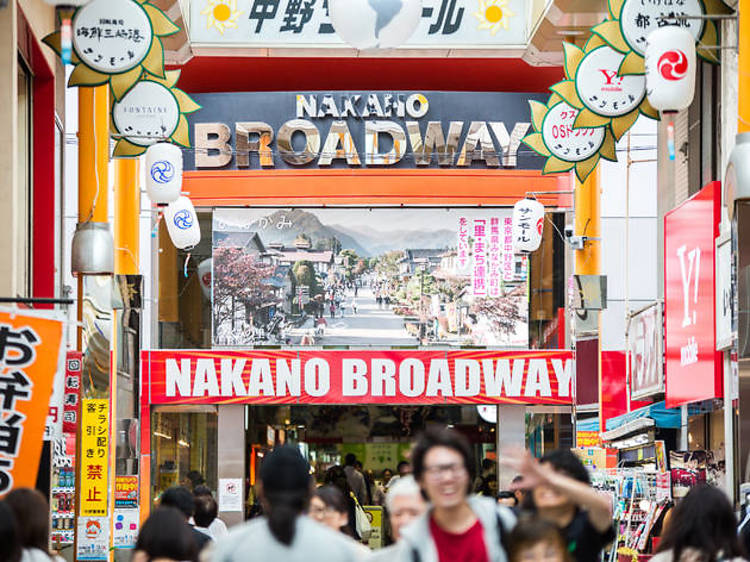 First, take the Chuo Line just past Shinjuku to Nakano and check out Nakano Broadway, a maze-like mall (so maze-like, in fact, it was supposedly the inspiration for some 'Dragon Quest' dungeons) packed full of obscure anime, manga and video game memorabilia. Okay, we admit it – Broadway isn't much of a deep cut these days as it's gaining popularity, but hidden or not, a gem it remains.
Suginami Animation Museum
Head west from Nakano to find more otaku options. For one, there's the wildly popular Ghibli Museum in Mitaka – tickets for the following month go on sale from 10am (JST) on the 10th of each month, and they usually sell out on that morning itself.
There are also more locales in the residential areas, like the Suginami Animation Museum (which is free) or Nerima's Oizumi Anime Gate, a path lined with statues of old-school anime characters including Joe from 'Ashita no Joe' and Maetel from 'Galaxy Express 999'.
A trip much further west, to Ome, will bring you to the Ome Akatsuka Fujio Kaikan Museum, dedicated to the creator of Osomatsu-kun and other legendary gag (ie comedic) manga.
Ome Akatsuka Fujio Kaikan Museum
Wander the streets of west Tokyo and you may randomly come across one of your favourite anime studios – a huge number are based in these 'burbs. They're mostly housed in nondescript buildings, but one of our favourites, Production I.G, actually has a small gift shop and a fantastic wood-fired oven pizza restaurant called Musashino Campus. The food is good, but fans can also feast their eyes on the back wall which is signed and doodled on by some of anime's biggest stars.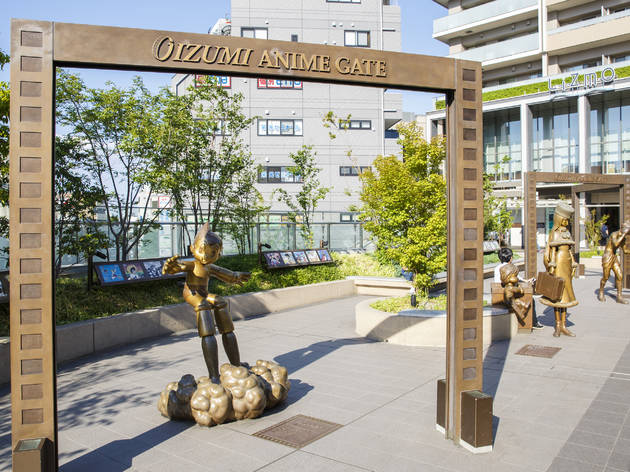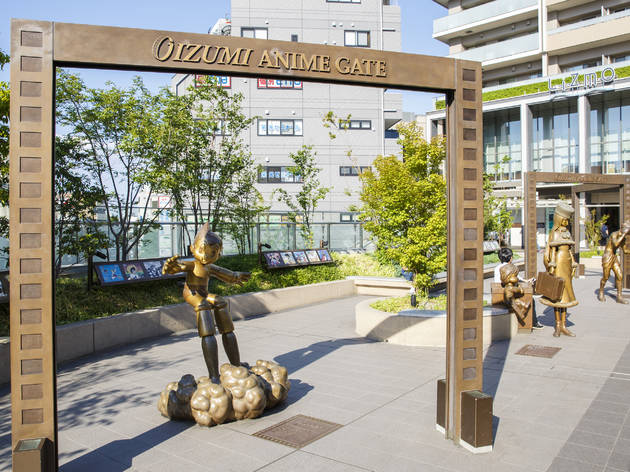 Want to live an anime life? The last decade or so has seen an increase in films and TV shows set in real-life locations (many with near-photo realistic backgrounds), and fans have made it a hobby – nay, a religion – to seek out these locations in journeys that've become known as 'anime pilgrimages'.
Some of the most noteworthy pilgrimage locations are a day trip from Tokyo – for example, Chichibu in Saitama, the setting for the 2011 anime TV series 'Anohana'; and Nuzamu in Shizuoka, where the girls of the hit manga and anime TV series 'Love Live! Sunshine!!' make their home.
The iconic staircase in 'Your Name'
Photo: Matt Schley
But other spots can be found right in the city: like those from the 2016 hit film/series 'Your Name'. Couples have sought out that film's iconic staircase (just south of Yotsuya-Sanchome Station) to replicate its fateful final scene. In fact, the location has reportedly become so busy that director Makoto Shinkai, who used to enjoy walks there, can no longer go without being mobbed.
Other neighbourhoods that might strike a chord include Ikebukuro, the setting of popular franchise 'Durarara!!' (key locations: Ikebukuro West Gate Park, Sunshine City) and Shibuya, where 'The Boy and the Beast's Kyuta slips down a dark alleyway and finds himself in a parallel universe. Who knows what you'll find in the random corners at this part of town?
If you're shuddering at the thought of getting lost, leave things to the professionals. Several tourism companies now offer anime-based tour packages: check out animetourism88.com or anime-tourism.jp.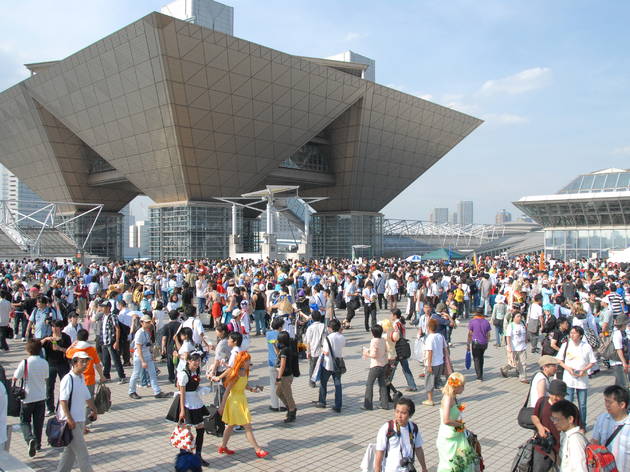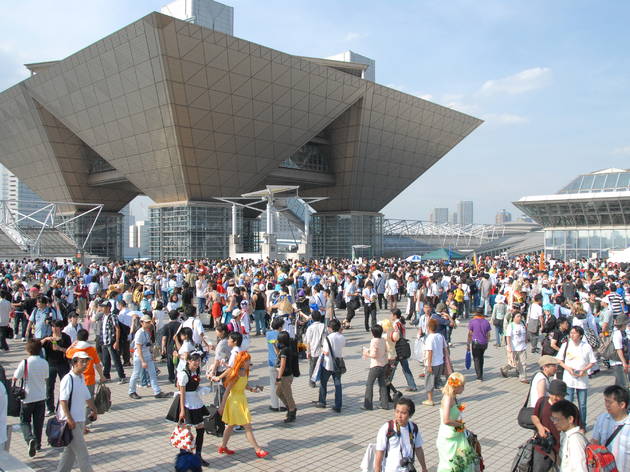 Forget the stale stereotype of anime fans as homebodies – we like to get out and have fun as much as anyone – and there's nothing like a mutual interest to break through the language barrier and meet some mutual fans.
It should come as no surprise that the biggest city in the world has no shortage of anime-related events and parties. The largest, and perhaps best-known, is Comic Market, or Comiket for short, which takes place twice a year (in winter and summer) at Tokyo Big Sight.
Founded back in 1975 as a way for creators of unofficial fan comics (doujinshi) to share their stuff, Comiket has expanded to cover every facet of the industry (from manga to anime), and brought in a whopping 550,000 visitors last winter, including plenty of impressive cosplayers.
Anime Japan
Other large-scale events in Tokyo include AnimeJapan, held every year also at Big Sight – this one is officially industry sponsored, and features publishers, studios and broadcasters showing off their latest wares with flashy booths and guest appearances by voice actors and other celebs.
Further afield at Makuhari Messe, there's Wonder Festival, a biannual event every summer (July 29) and winter dedicated to highly-detailed, limited-edition models known as 'garage kits', and Tokyo Game Show (September 20-23), which is pretty much what it sounds like.
Wonder Festival
Outside these mega events, there are a host of smaller events celebrating anime, manga, video games and other subcultural goodness going on somewhere in Tokyo regularly, including DJ parties featuring nothing but anime songs, talks with creators, all-night movie marathons, cosplay meetups and even group blind dates to help the fans find each other. For a start, we recommend Facebook event listings, or even a simple Google search – you may want to use the Japanese text: アニメ ('anime' in katakana).
Akihabara top three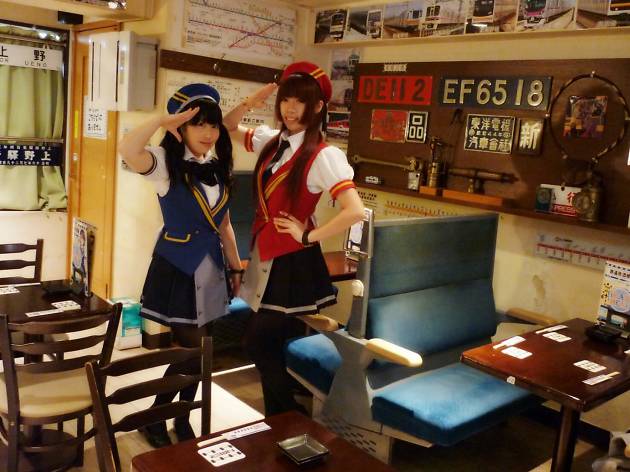 One thing on many geeks' Tokyo bucket lists is a visit to a maid cafe, and Akiba's got the highest concentration in Japan. They aren't hard to find, but the cafés closest to the station are also the most meh. One of our favourites is off the beaten path: Little TGV is dedicated entirely to trains (rather than 'hello', the maids greet you with 'welcome aboard!').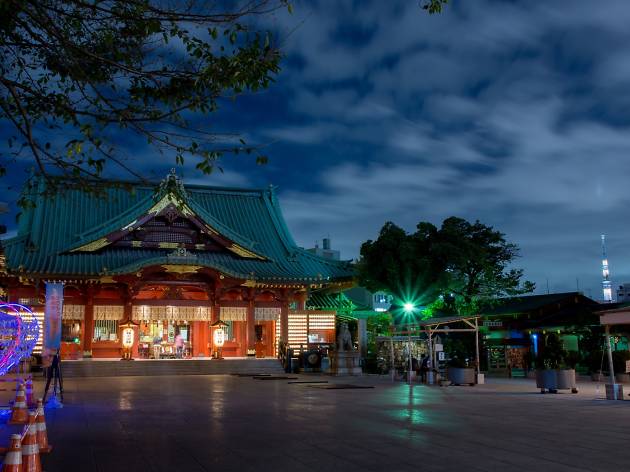 This shrine's proximity to Akiba has made it a go-to spiritual spot for electronics and anime fans, and the shrine has capitalized on this geeky foot traffic, offering talismans to ward off computer viruses, anime-themed votive ema boards and more. In fact, taking a look at what fans have written — and drawn! — on their ema boards is half the fun of visiting literal anime holy spot.
More on artsy Tokyo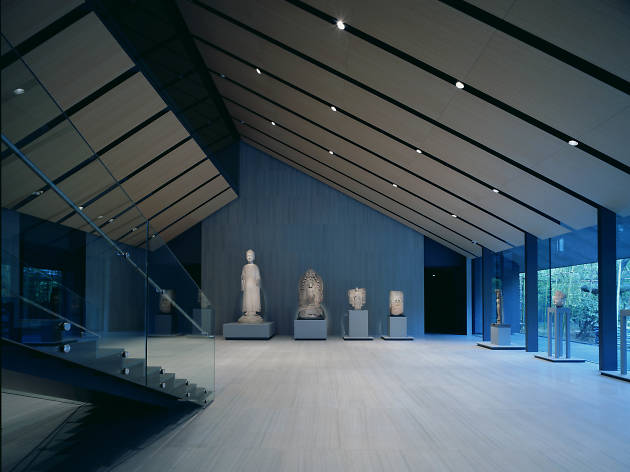 Our picks for the best art museums in Tokyo, from traditional Japanese paintings to Renaissance classics and contemporary works
Take a peek inside the teamLab museum of cutting edge, interactive digital art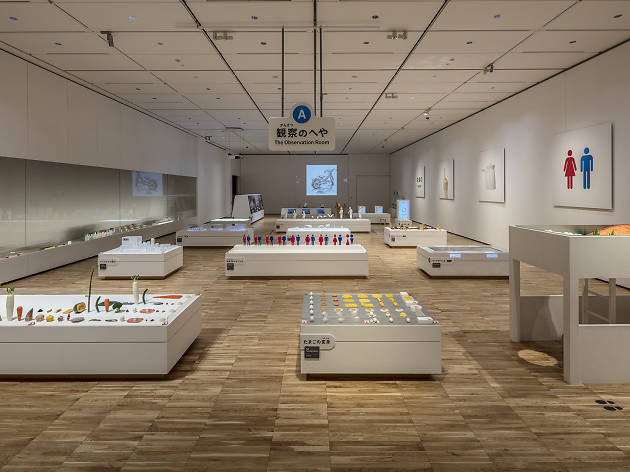 Cool down with an exhibition on water, explore optical illusions by MC Escher, and look back at the career of Leonard Tsuguharu Foujita