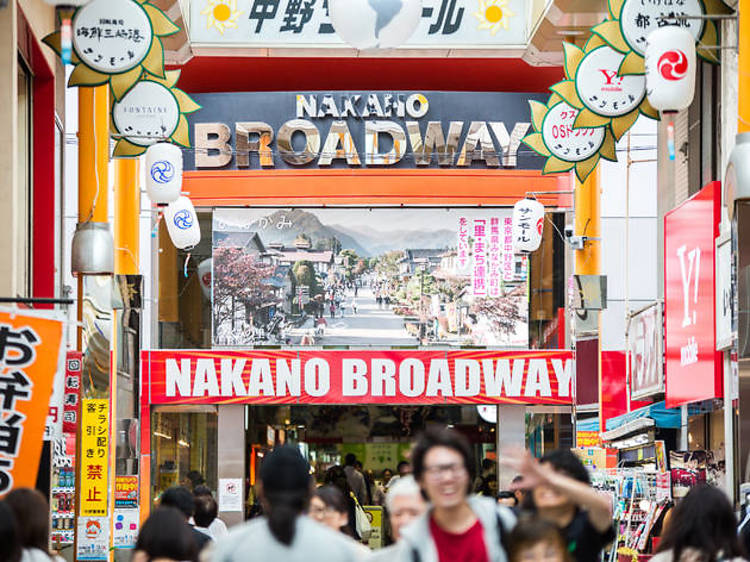 First, take the Chuo Line just past Shinjuku to Nakano and check out Nakano Broadway, a maze-like mall (so maze-like, in fact, it was supposedly the inspiration for some 'Dragon Quest' dungeons) packed full of obscure anime, manga and video game memorabilia. Okay, we admit it – Broadway isn't much of a deep cut these days as it's gaining popularity, but hidden or not, a gem it remains.
Suginami Animation Museum
Head west from Nakano to find more otaku options. For one, there's the wildly popular Ghibli Museum in Mitaka – tickets for the following month go on sale from 10am (JST) on the 10th of each month, and they usually sell out on that morning itself.
There are also more locales in the residential areas, like the Suginami Animation Museum (which is free) or Nerima's Oizumi Anime Gate, a path lined with statues of old-school anime characters including Joe from 'Ashita no Joe' and Maetel from 'Galaxy Express 999'.
A trip much further west, to Ome, will bring you to the Ome Akatsuka Fujio Kaikan Museum, dedicated to the creator of Osomatsu-kun and other legendary gag (ie comedic) manga.
Ome Akatsuka Fujio Kaikan Museum
Wander the streets of west Tokyo and you may randomly come across one of your favourite anime studios – a huge number are based in these 'burbs. They're mostly housed in nondescript buildings, but one of our favourites, Production I.G, actually has a small gift shop and a fantastic wood-fired oven pizza restaurant called Musashino Campus. The food is good, but fans can also feast their eyes on the back wall which is signed and doodled on by some of anime's biggest stars.