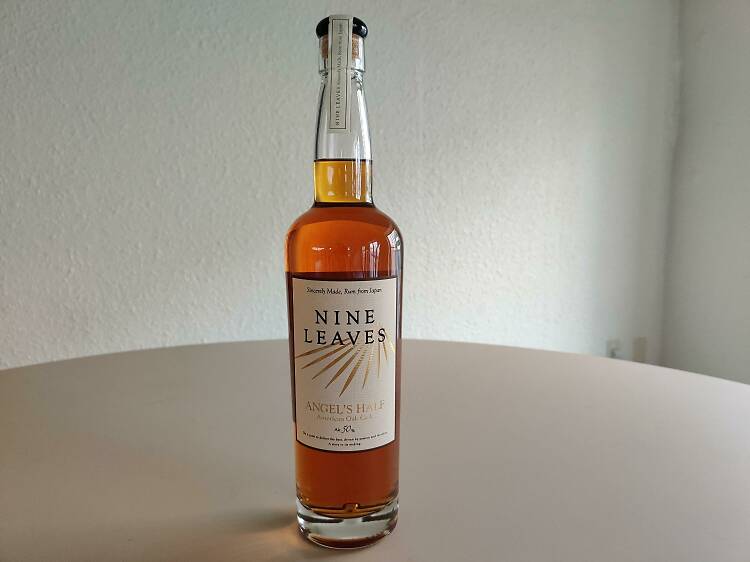 Photo: Kit Kriewaldt
One of the OG brands in Japan's rum renaissance, Nine Leaves is a must-try. Perhaps most surprising for the distillery that helped kick off international interest in Japanese rum, Nine Leaves isn't based anywhere near Japan's tropical islands. Founder Yoshiharu Takeuchi started Nine Leaves as a passion project in 2013 and the distillery is based in Shiga Prefecture, close to the border with Kyoto. It's a true labour of love: Takeuchi makes all the rum himself, sometimes enlisting his family to help with the bottling.
Thanks to brown sugar from Okinawa and Takeuchi's immaculate blending and ageing, Nine Leaves rums are known for their rich, fruity flavours. The best place to buy is from the official online shop. Angel's Half (pictured; ¥6,600) has remarkably rich flavour for a rum aged just six months. We love the Almost Spring series (¥6,875), which brings sticky raisin flavours to the fore, while the seasonal Encrypted bottles (¥8,800), the brand's flagship series, are worth grabbing as soon as they come out.