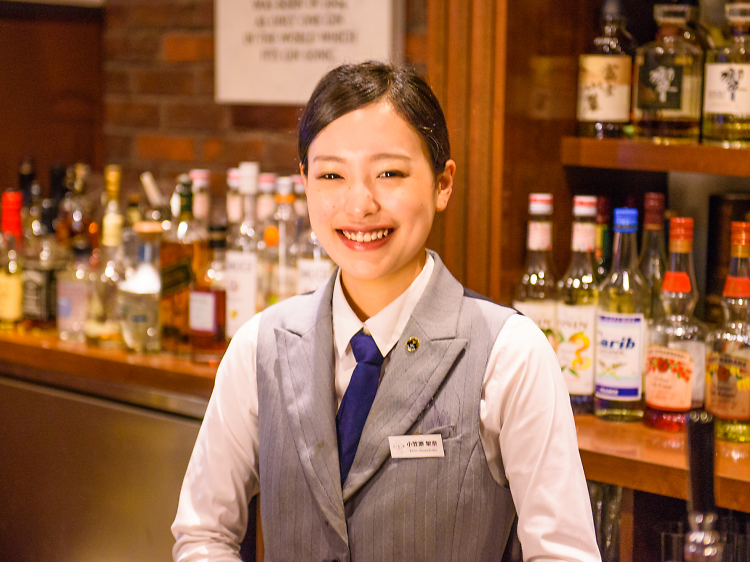 A vocational school graduate, Tochigi-born Kana Ogasawara initially took up a job in the clothing industry but gave up fashion for drink-mixing after becoming enchanted with the bartending profession. Having completed three years of training, she moved to Tokyo to try her luck in the big leagues but quickly run into difficulties: a chronic tonsil infection led to frequent fevers, preventing the graceful cocktail artist from perfecting her art.
But an operation swept her health problems away, and now the talkative Ogasawara has become a regulars' favourite at the Mita outpost of Hibiya Bar. Frequented by both salarymen and students, her haunt gets more than a little noisy in the evenings, when groups of imbibers from nearby offices and universities stop by to drown their sorrows.
On her days off, Ogasawara focuses on her studies, often visiting competitors' counters for inspiration. She aims to one day open a place of her own up in Tochigi – 'a homely bar, a spot that'll cheer you up after a long day' – and is well on her way to mastering an essential bartending skill: making her customers feel relaxed, happy and carefree.