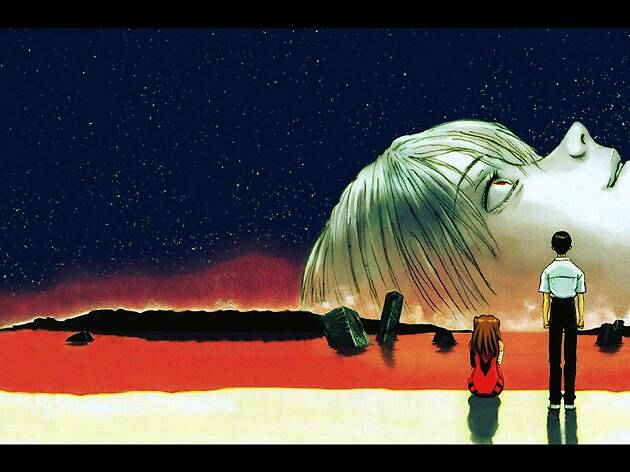 1/4
Photo: IMDb – Neon Genesis Evangelion: The End of Evangelion (1997)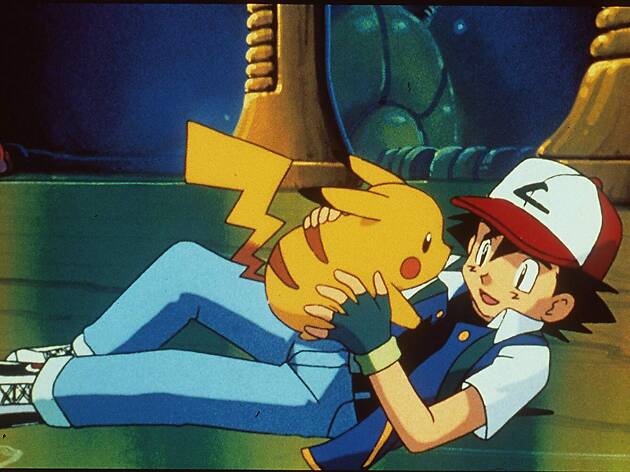 2/4
Photo: IMDb – Pokémon: The First Movie - Mewtwo Strikes Back (1998)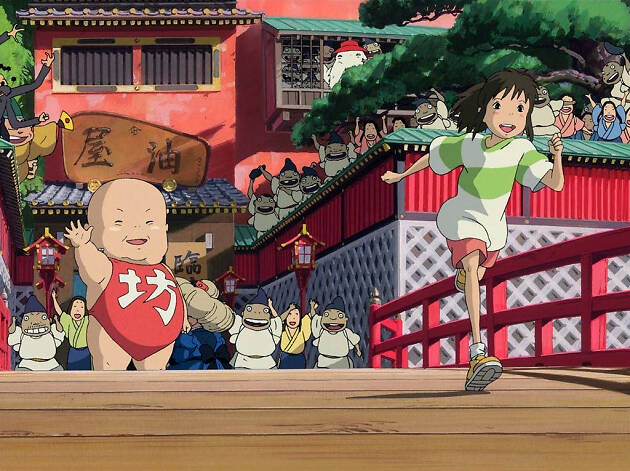 3/4
Photo: IMDb – Spirited Away (2001)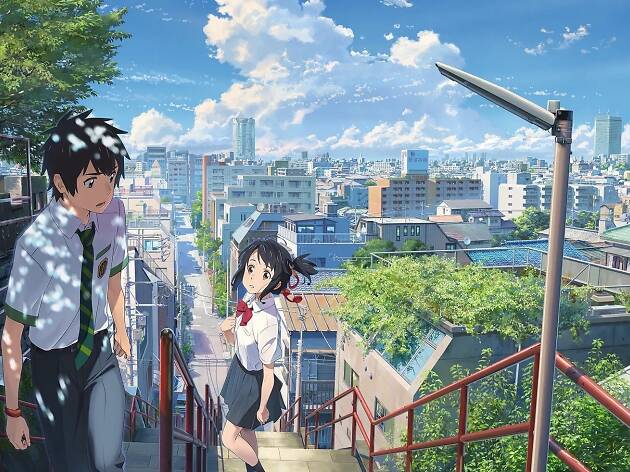 4/4
Photo: IMDb – Your Name (2016)
Best anime of the Heisei era
The Heisei era saw big developments in animation, evolving from hand-drawn works to cutting-edge computer graphics. Here are the top ten anime of the past 30 years. By Matt Schley
It's the end of an era, literally. On April 30 2019, Japan's Heisei period, which began in 1989 with the ascension of Emperor Akihito to the Chrysanthemum Throne, will end with his abdication. A new era christened as 'Reiwa' will take over from May 1. It is a momentous celebration for the entire country, resulting in a historical 10-day Golden Week holiday.
Heisei is a monumental period in Japan's history, as the last 30 years have seen the world embrace Japanese culture, particularly anime, which has gone from geek niche to internationally-respected artform. So the end of the Heisei era seems the perfect excuse to look back at the top ten anime films that have come out of Emperor Akihito's reign.
RECOMMENDED: The best anime to watch on Netflix right now
The best Heisei hits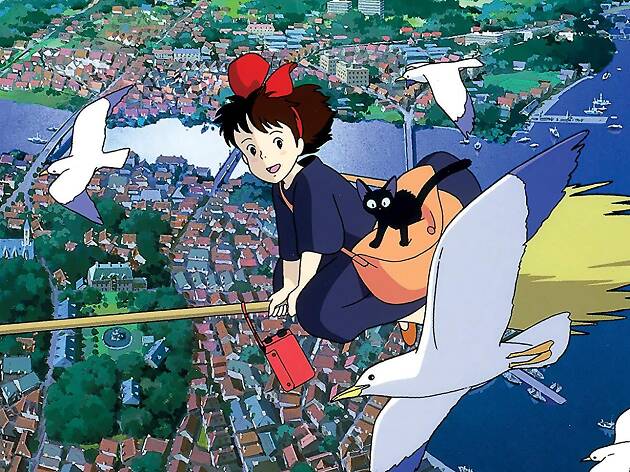 Photo: IMDb – Kiki's Delivery Service (1989)
Kiki's Delivery Service (1989/Heisei 1)
It seems unfathomable now, but in 1989, Hayao Miyazaki's revered Studio Ghibli, which was founded in 1985, had not yet had a hit. 'Kiki's Delivery Service', the tale of a young witch who leaves home for the big city, adapted from the Eiko Kadono novel of the same name, needed to deliver at the box office or the studio would be in serious financial trouble. But perform it did, becoming the top-grossing film of Heisei's first year. The film charmed audiences with its portrait of a young woman on a quest for independence – and her pet, cute talking cat Jiji, didn't hurt either.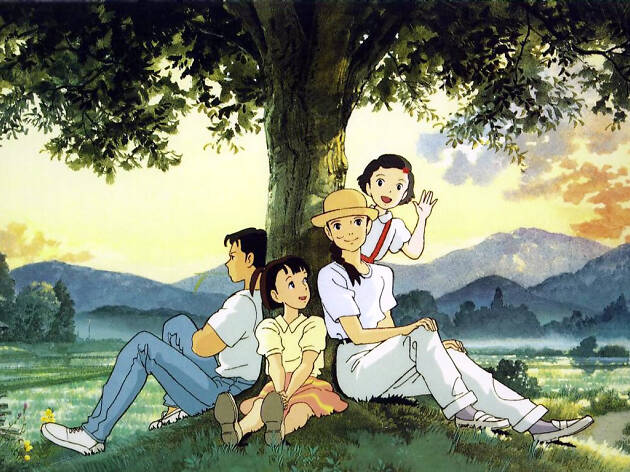 Photo: IMDb – Only Yesterday (1991)
Only Yesterday (1991/Heisei 3)
Hayao Miyazaki may now be Ghibli's best-known director, but when it was formed the studio's co-founder Isao Takahata was the more senior partner, who had already directed several mature, neo-realist films that pushed the boundaries of anime. In his first Heisei film, 'Only Yesterday', Takahata traces the life of a Tokyoite named Taeko whose trip to the countryside brings back memories of childhood (the Japanese title is 'Omoide Poro Poro', roughly translating to 'memories fall like raindrops'). With no robots, magical girls or muscle-bound aliens in sight, this is the perfect anime film for anyone who 'isn't into anime'.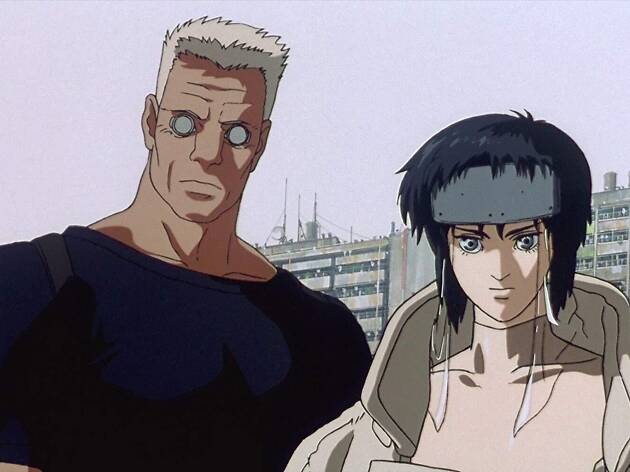 Photo: IMDb – Ghost in the Shell (1995)
Ghost in the Shell (1995/Heisei 7)
With the internet reshaping lives, the '90s were a time when people were beginning to contemplate how the high-tech networked future would affect humanity. Enter 'Ghost in the Shell', the cyberpunk film from auteur Mamoru Oshii, which blended dense future philosophy and awesomely-animated cyborg action sequences to create an anime masterpiece. Championed by the likes of Roger Ebert, 'Ghost in the Shell' became a hit abroad and even inspired the Wachowskis to create their own cyberpunk classic, 'The Matrix'. Oh, and the best-ignored ScarJo-starring live-action remake a couple of years ago.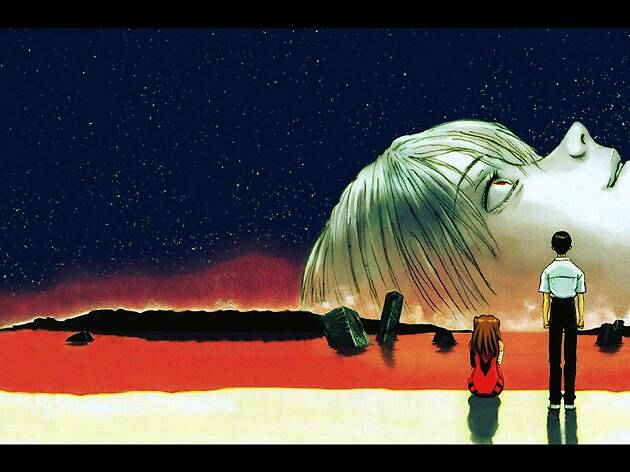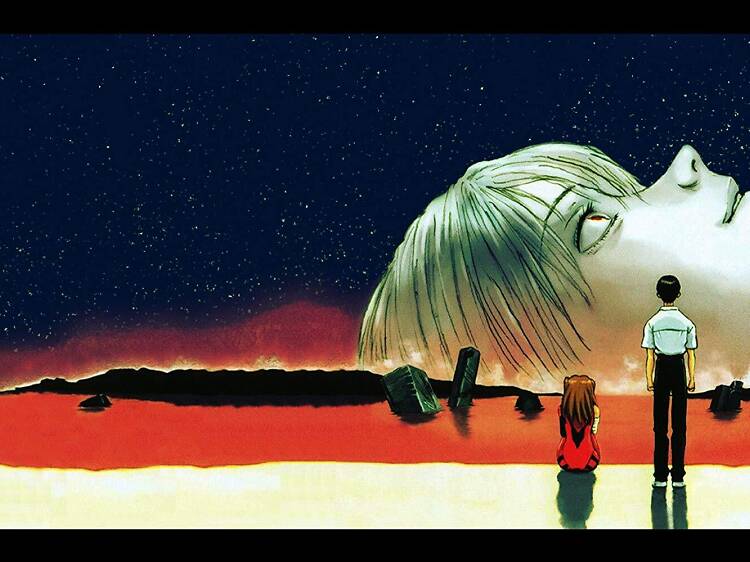 Photo: IMDb – Neon Genesis Evangelion: The End of Evangelion (1997)
End of Evangelion / Evangelion 1.0 / Evangelion 2.0 / Evangelion 3.0 (1997/Heisei 9; 2007/H19; 2009/H2; 2012/H24)
It's hard to overstate the impact of the hit television series 'Neon Genesis Evangelion'. Airing between 1995 and 1996, its 26 episodes pushed what an anime about a giant robot could be, touching on themes of alienation and fear in the aftermath of two of Heisei's most painful historical moments: the Aum Shinrikyo sarin attacks and the Great Hanshin Earthquake, both of which occured in 1995. 1997's trippy big screen outing 'End of Evangelion' was intended to draw the story to a close, but the 'End' in the name didn't exactly stick – 2007 saw the release of 'Evangelion 1.0', the first film in a four-part theatrical retelling of the series. The long-awaited fourth film is expected to hit in 2020, making Evangelion an era-spanning phenomenon.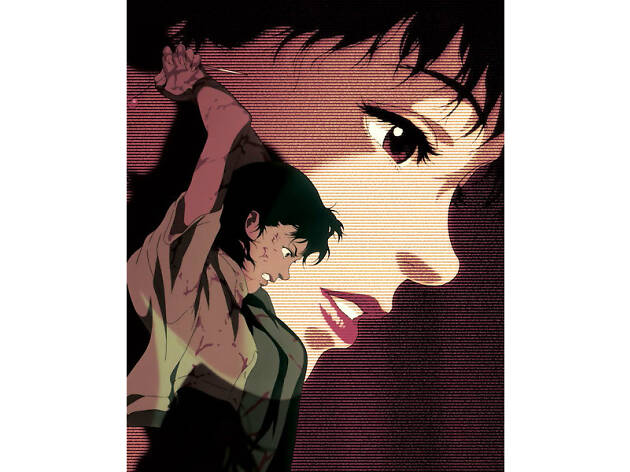 Photo: 1997 Madhouse
Perfect Blue (1997/Heisei 9)
Honestly, we could have chosen any of the films by director Satoshi Kon, but 'Perfect Blue' is perhaps his most, well, perfect. A thrilling Hitchcockian tale, its confidence and mastery are even more remarkable when you consider this is the director's Perfect Blue debut. The story of a pop idol and a fan whose obsession goes too far, the film works as both a critique of Japan's pop culture system and an effective woman-in-peril psycho-thriller. Kon sadly passed away in 2010 at just 46, but not before leaving us with many more anime classics, including 'Millennium Actress' and 'Paprika'.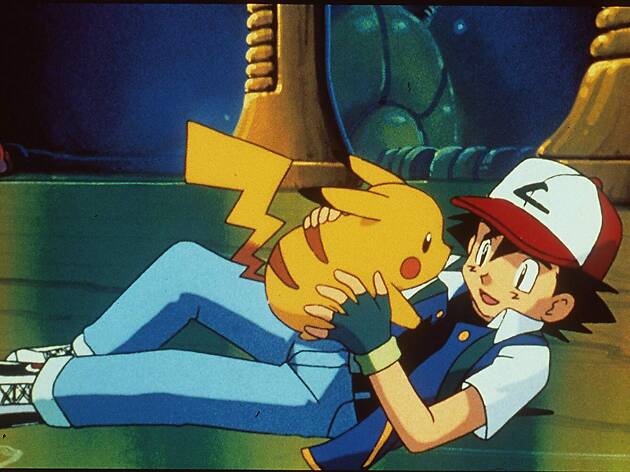 Photo: IMDb – Pokémon: The First Movie - Mewtwo Strikes Back (1998)
Pokémon: The First Movie: Mewtwo Strikes Back (1998/Heisei 10)
When you talk about the incredible pop cultural legacy of Japan in the Heisei era, it's hard not to talk about Pokémon. The monster – in every sense of the word – franchise, which encompasses video games, anime, trading cards, toys and more, first hit Japan in 1996 and the rest of the world soon thereafter. Pokémon: The First Movie was a part of that media blitz, a big-screen version of the anime series captivating kids around the world. It also spawned a yearly film series, the 2019 entry of which will be a remake of the original.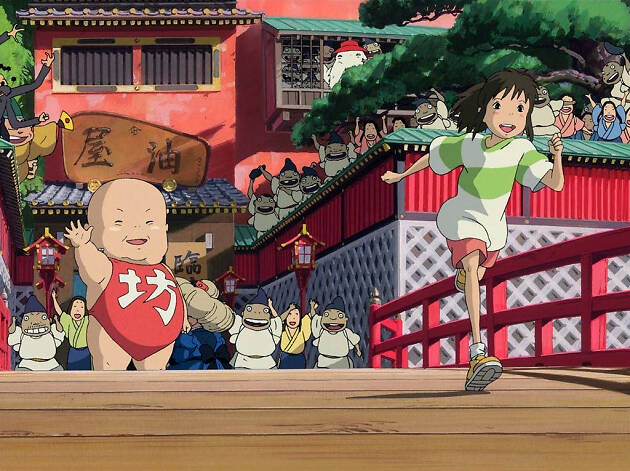 Photo: IMDb – Spirited Away (2001)
Spirited Away (2001/Heisei 13)
By the late 1990s, Hayao Miyazaki had become perhaps the world's most renowned anime director – and the release of 'Spirited Away' would erase any doubt. The tale of a young girl whisked to another world, where she's forced to labour in a bathhouse for mysterious creatures, 'Spirited Away' became Japan's highest-grossing film of all time, a record it still holds today. It also netted Miyazaki an Academy Award for Best Animated Feature, the only Japanese film to have won that particular Oscar to date.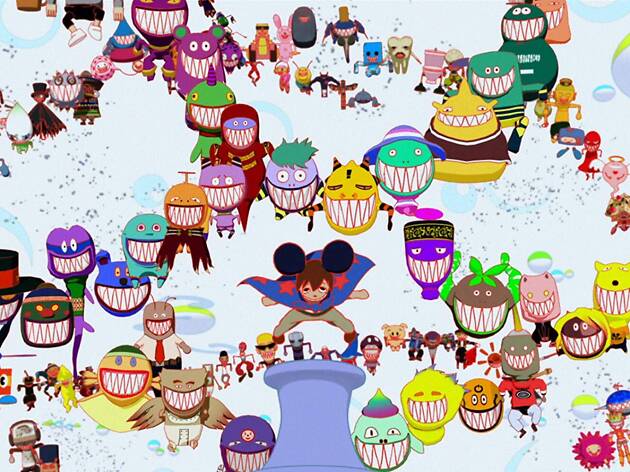 Photo: IMDb – Summer Wars (2009)
Summer Wars (2009/Heisei 21)
The latter half of Heisei saw the emergence of Mamoru Hosoda, a director who cut his teeth on franchises like 'Digimon' and 'One Piece' before moving on to helm his own original films. His breakthrough was 'Summer Wars', a film about a large family living in the Japanese countryside who pull together to defeat an artificial intelligence threatening to bring about nuclear armageddon. Modern reliance on technology is the story's nominal concern, though its unexpectedly multilayered vision of friendship, family and community is what gives this sci-fi film its soul. Hosoda revisited these themes in his latest film, 'Mirai', which garnered an Academy Award nomination this year.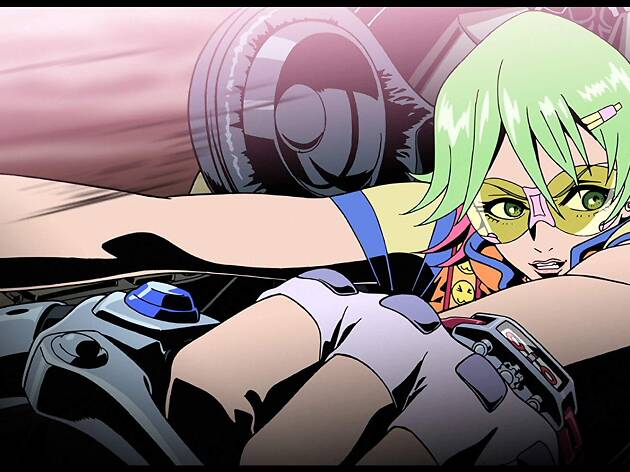 Photo: IMDb – Redline (2009)
As Heisei went on and the industry as a whole began to rely more on computer-generated imagery, filmmakers Takeshi Koike and Katsuhito Ishii pushed back with 'Redline', a hyperkinetic, hand-drawn piece of animation that took seven years to make. The story of a futuristic car race on a distant planet, 'Redline' took viewers on an adrenaline-filled ride that left them grinning long after the credits rolled – viewers who saw it anyway. The film was a failure at the box office, making it perhaps the last analogue anime film of its glorious kind.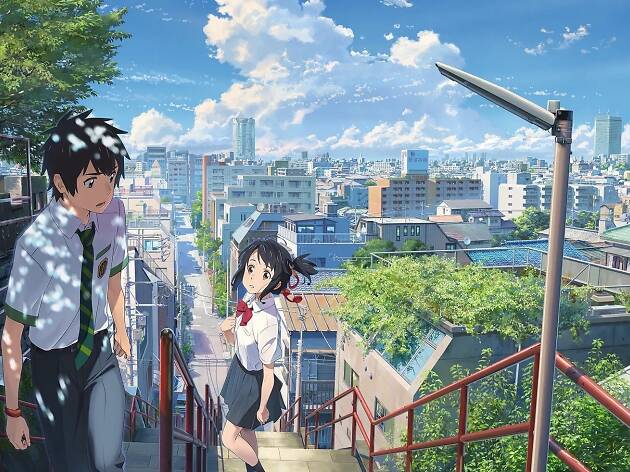 Photo: IMDb – Your Name (2016)
Your Name (2016/Heisei 28)
Before 'Your Name' was released, its director, Makoto Shinkai, was a well-regarded, artistically-minded filmmaker with a modest following. A few months after, he was the creator of the highest-grossing anime film of all time worldwide. 'Your Name', a 'Freaky Friday'-esque tale of two body-swapping, star-crossed lovers, became a worldwide phenomenon, and may have inspired Hayao Miyazaki to come out of retirement. Shinkai's latest, 'Weathering With You', is due out this summer – we'll see whether he can score the first big anime success of the new Japanese era.
More on Japanese films
Want to explore the amazing world of Japanese anime? Put these Netflix shows on your binge-watch list now
From film festivals to cinemas, here's where you can catch Japanese films around Tokyo and Japan with English subtitles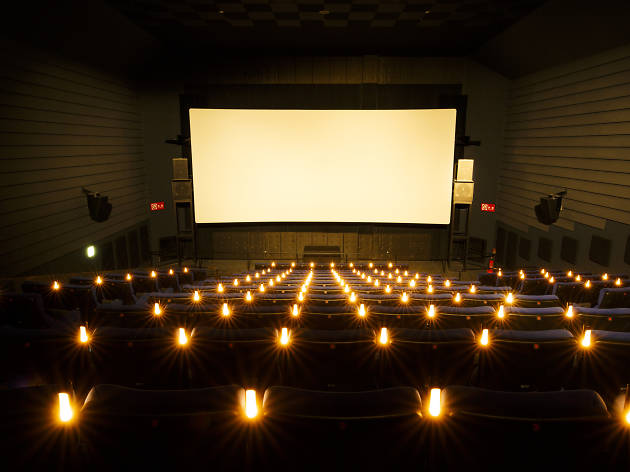 Tired of soulless multiplexes? Here are the city's best alternative cinemas to satisfy your inner cinephile