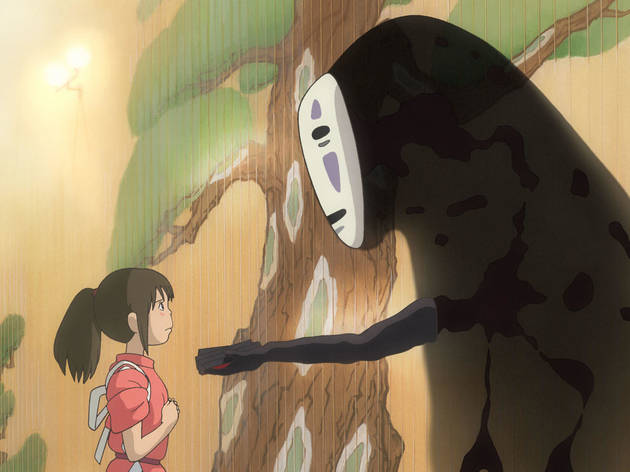 1/4
Photo: Studio Ghibli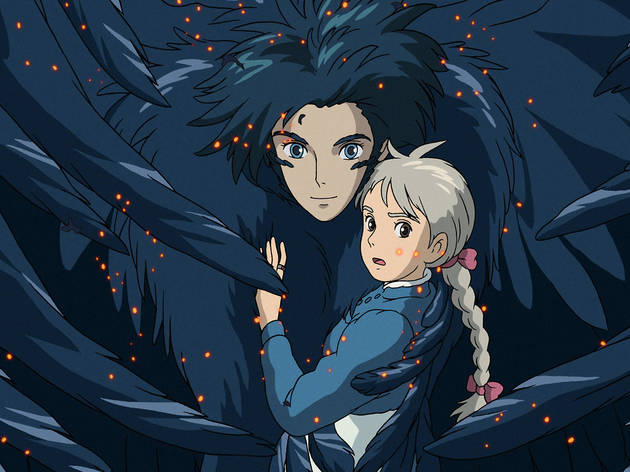 2/4
Photo: Studio Ghibli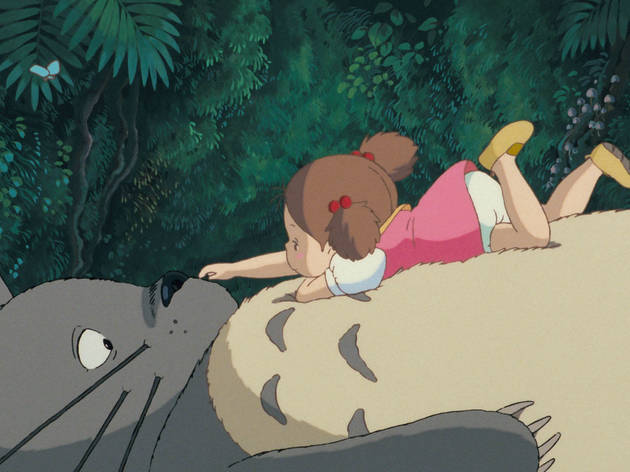 3/4
Photo: Studio Ghibli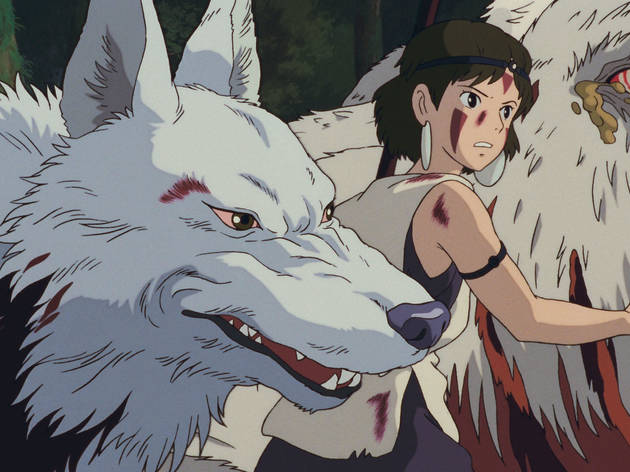 4/4
Photo: Studio Ghibli
10 best Studio Ghibli films
Just in time for Studio Ghibli's 35th birthday, we've compiled this list of the studio's best anime films. Spoiler: it's not all about Miyazaki
Studio Ghibli, the animation powerhouse behind classics like 'Grave of the Fireflies' and 'Spirited Away', turns 35 this year. Although it's practically synonymous with director Hayao Miyazaki, Studio Ghibli has a lot more to offer than just Miyazaki flicks. In fact, with three and a half decades of stellar anime films, the Ghibli catalogue is pretty daunting for newcomers.
And with every Ghibli film now available for streaming on Netflix (except in Japan and the US), there's never been a better time to settle in for a movie night. So whether you're just starting your Ghibli journey or coming back for more, these are – in no particular order – our top ten favourite Studio Ghibli films.
RECOMMENDED: What we know so far about the upcoming Ghibli theme park
Text by Matt Schley and George Art Baker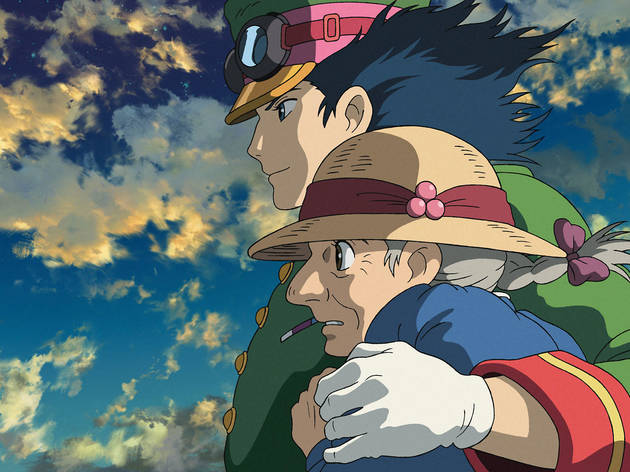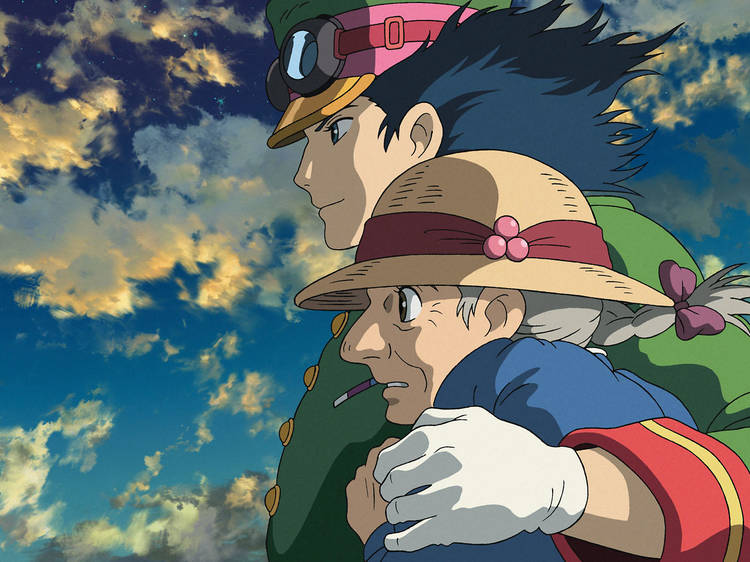 Photo: Studio Ghibli
Director: Hayao Miyazaki
Synopsis: One day, a rather dashing wizard rescues a local girl who works in a hat shop. The girl, Sophie, is quite taken with the young man. This sparks the ire of a malevolent witch who casts a spell on Sophie, turning her into an old lady. Unable to speak of the curse, Sophie seeks out the only man who can save her.
Overview: With its European-style architecture and fashion, Hayao Miyazaki's adventurous film benefits from his keen eye for detail. Miyazaki says this is his favourite of his own movies, and it captures an atmosphere quite different from any of his other films. The titular castle is a marvel of steampunk design, spluttering out grey fumes as it traverses war-torn landscapes. One of the more modern Ghibli movies, the animation has a warm and colourful sheen that's very easy on the eyes. The English dub is particularly noteworthy, with Billy Crystal providing an irrepressibly fun turn as an easily-excitable fire spirit.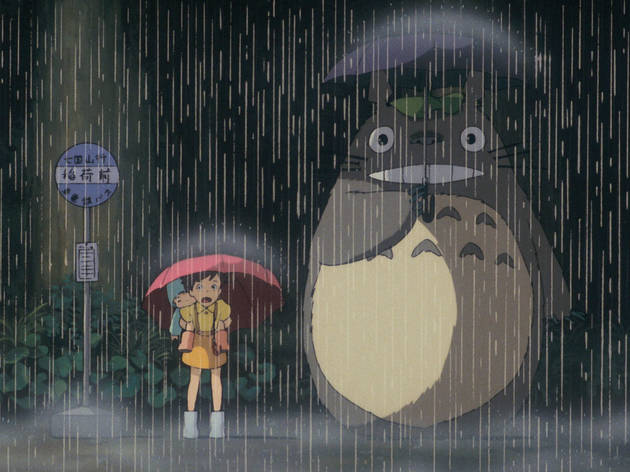 Photo: Studio Ghibli
Director: Hayao Miyazaki
Synopsis: Mei, her father, and her older sister Satsuki, move into an old house to be closer to the girls' mother, who has been in hospital for a long time. Shortly after moving in, they realise they have a magical neighbor in the form of a smiling, cat-like forest spirit named Totoro.
Overview: Hayao Miyazaki's second film for Studio Ghibli continues to delight children and adults more than 30 years after its release. As in a lot of Miyazaki's films, there is a sense of real danger at times, which brings gravity to the girls' lighter antics. Their dreamlike escapades are poignantly juxtaposed against a family's real life problems with a deftness that Miyazaki is now renowned for. It's interesting to note the film didn't fare well at the box office on release, but it found a warm reception on television and home video.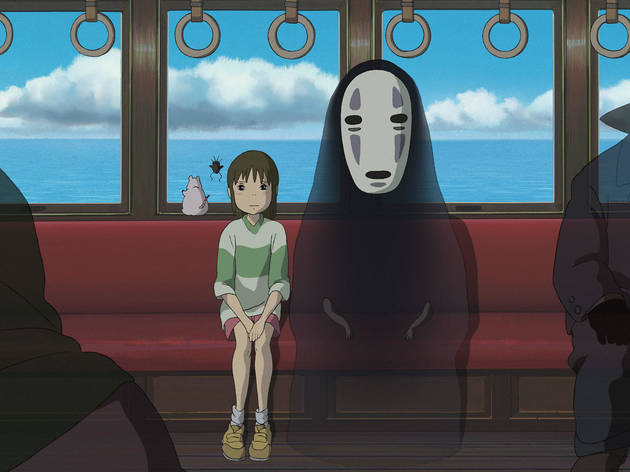 Photo: Studio Ghibli
Director: Hayao Miyazaki
Synopsis: Chihiro and her family are on the way to their new home when they accidentally make a wrong turn and stumble across an abandoned theme park. It turns out to be a truly mystical place and when Chihiro gets separated from her parents, she embarks on a journey through the world of kami (Shinto spirits).
Overview: The highest grossing Ghibli movie is a sublime, considered piece, with Miyazaki's art and often eccentric characterisation drawing you in so that the pacing seems effortless. You simply breathe this film in and root for Chihiro through her struggles and successes. The contrast between breakneck action and quieter moments of stillness (the bathhouse and the train ride come to mind) amplifies the film's breadth of emotion. Miyazaki succeeds in gently showing us different perspectives on change, tradition, non-conformity and growing up, with a maturity and energy that make this a key work in both Japanese and world cinema.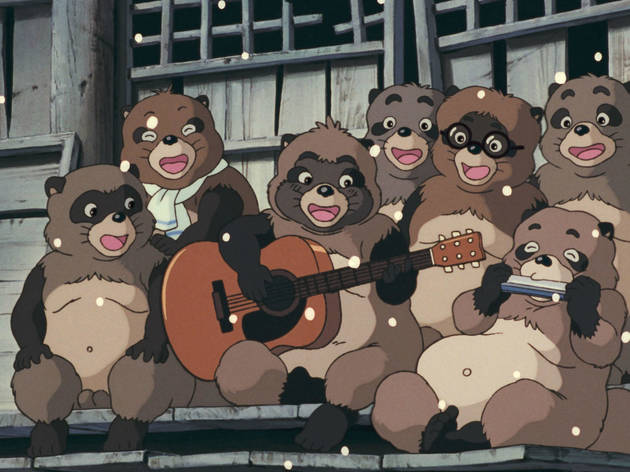 Photo: Studio Ghibli
Director: Isao Takahata
Synopsis: Isao Takahata's nature-loving romp follows a ragtag bunch of tanuki (racoon dogs) who must do everything in their power to protect their forest home. A fascinating film that sends up various aspects of traditional and modern Japanese culture, the film has some memorable visuals, from shape-shifting foxes attending board meetings to racoon dogs practicing kendo (Japanese fencing).
Overview: Takahata is famous for tackling difficult topics in his films and this is no exception. His hard-hitting social commentary on deforestation is playfully softened by the cute tanuki character designs and engaging voice acting. The film's tone shifts markedly at times, but its originality and humour eclipse that minor criticism. Children may find some of the scenes distressing, so we recommend watching with a parent.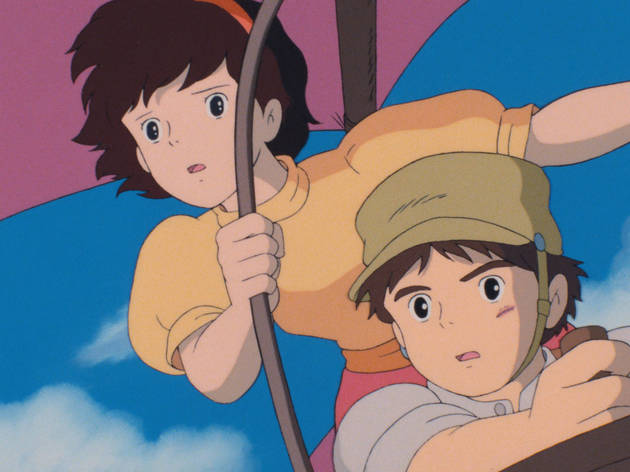 Photo: Studio Ghibli
5. Laputa: Castle in the Sky
Director: Hayao Miyazaki
Synopsis: Young orphan Sheeta is kidnapped and taken aboard an airship. When pirates attack the ship, Sheeta falls from the sky. Fortunately, the necklace her mother gave her begins to glow and safely slows down her aerial descent. Upon landing, she meets another orphan named Pakku and together they set about learning more about Sheeta's mysterious family heirloom and her history.
Overview: This hugely influential film from 1986 redefined the perceived boundaries of the anime medium, every frame exhibiting Miyazaki's artisanal hand-drawn work. The attention to detail, lush color palette and sweeping musical themes take you on an exciting adventure where the real threat of danger keeps you on your toes. The character designs vary from the cute to the grotesque and Miyazaki delights in reminding us not to judge a book by its cover. Provocative, powerful and simply timeless, the film captures hearts with its enduring artwork and fantastical, steampunk technology. 'Laputa' is a must-watch.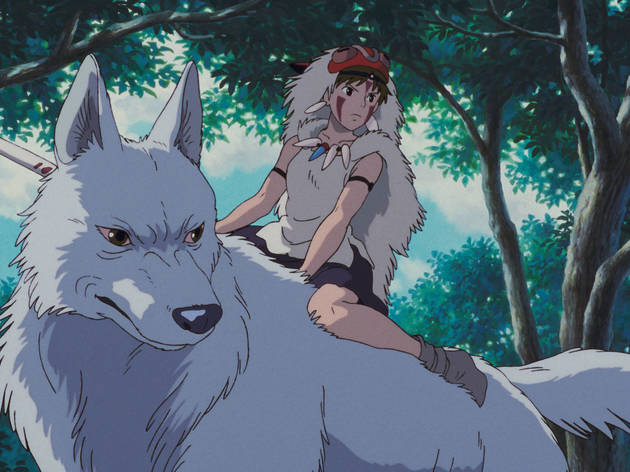 Photo: Studio Ghibli
Director: Hayao Miyazaki
Synopsis: After helping save a village from a rampaging demon, young Prince Ashitaka must go in search of the forest spirits to find a cure for his now cursed right arm.
Overview: This journey through a fantastical version of Medieval Japan brings us some of Hayao Miyazaki's most memorable women, from the wildling San to the cool, calm and collected Lady Eboshi – not to mention the most stunning landscapes ever animated. 'Princess Mononoke' represents many things: the culmination of the environmental themes running through Miyazaki's works, the embrace of the mythos of Japan that he rejected in his earlier films, and most significantly, the first introduction for many in the West to Studio Ghibli, and the concept of an animated film for an adult audience.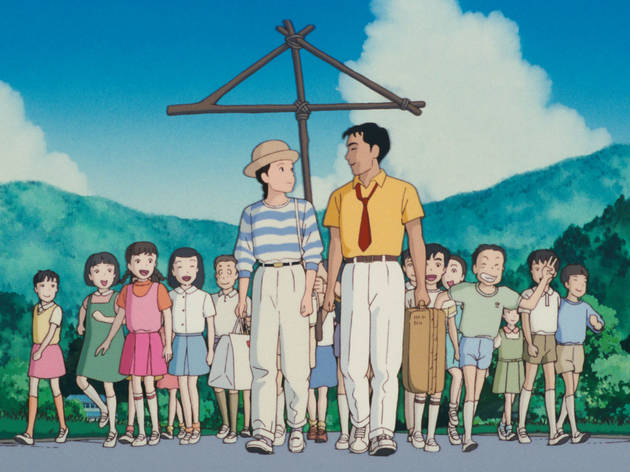 Photo: Studio Ghibli
Director: Isao Takahata
Synopsis: This adaptation of the manga 'Omohide Poro Poro', about a 10-year-old girl growing up in Yamagata prefecture, switches between past and present as the now grown-up Taeko revisits her rural hometown.
Overview: Writer-director Isao Takahata made the crucial decision to add the narrative frame showing the adult Taeko looking back on her younger self. That small change brings important contrasts to the fore: city versus country, adulthood versus childhood, and nostalgia versus now. The addition transforms the film into a portrait of a woman looking to the lessons of the past to help decide her future, and gives us one of the most mature explorations of memory in the history of animation.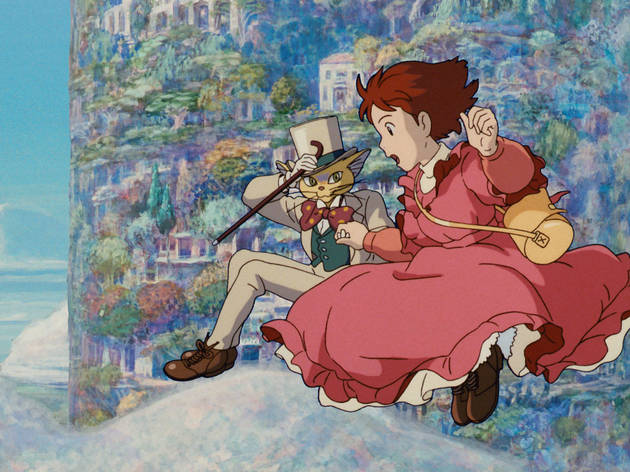 Photo: Studio Ghibli
Director: Yoshifumi Kondo
Synopsis: Shizuku is a junior high school student with dreams of being a writer. One day, she meets Seiji, a fellow student dedicated to becoming a violin maker. The two become close and encourage each other to follow their dreams.
Overview: Like many Ghibli films, a simple plot description doesn't quite get at what makes 'Whisper of the Heart' so special. Part of it is watching two young people struggle towards their dreams and towards each other, and part of it is the delightful story spun by Shizuku about a talking cat, The Baron (who went on to play a major role in another Ghibli film, 'The Cat Returns'). And don't forget the charming Japanese rendition of John Denver's 'Take Me Home, Country Roads.'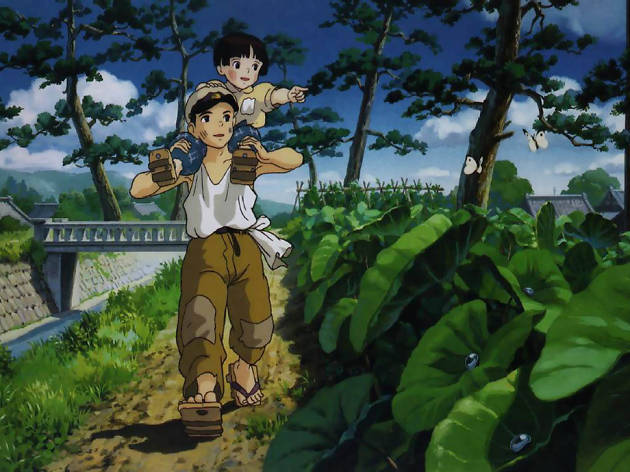 Photo: IMDb – Studio Ghibli (1988)
9. Grave of the Fireflies
Director: Isao Takahata
Synopsis: Based on a semi autobiographical short story, this film tells the tale of a young brother and sister struggling to survive in war-torn Kobe.
Overview: It may seem counterintuitive to turn something as horrifying as the World War II story 'Grave of the Fireflies' into an animated film. But by animating the story, director Isao Takahata makes the tale a universal one – audiences from different countries and generations can imagine themselves in the same impossible position. The film continues to be one of the most celebrated of Takahata's filmography, and with good reason. It's a brutal but important watch. Just don't forget the tissues.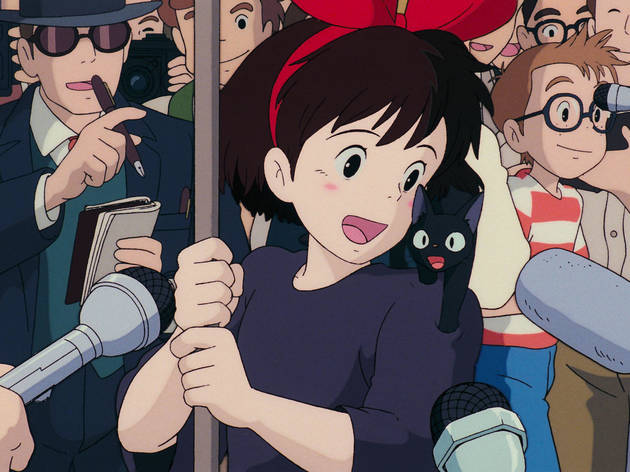 Photo: Studio Ghibli
10. Kiki's Delivery Service
Director: Hayao Miyazaki
Synopsis: Young witch-in-training Kiki moves to the port city of Koriko with her talking cat Jiji and quickly realises she can earn a living using her flying broomstick to start a delivery business.
Overview: It seems hard to imagine now, but Studio Ghibli as a creative powerhouse wasn't such a sure thing when the company was first founded. While now considered classics, its first three films hadn't done so well at the box office, and the studio badly needed a hit. Luckily, when Kiki swept into theaters in 1989, she won the hearts of moviegoers throughout Japan. A story about growing up and finding yourself, Kiki's journey is intensely relatable whether or not you have magic powers. The friends she makes along the way are a reminder that even the most independent of us need a little help from our friends now and then.
Add these to your watch list