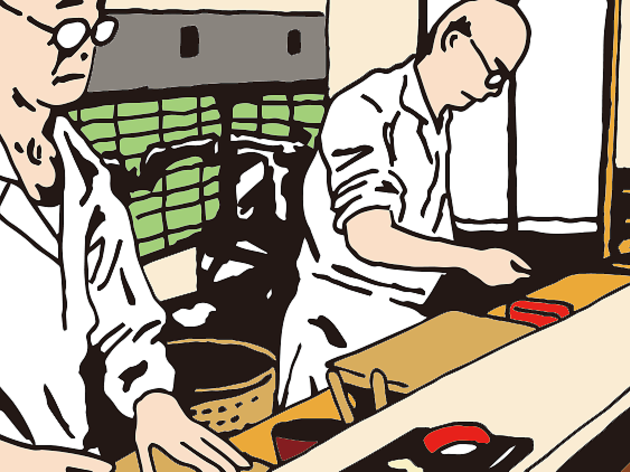 Films to get you in the mood for Japanese food
These delicious films allow you to visually feast on the joys of Japan's food culture
Hungry? You may have worked up an appetite reading our Restaurants page, including our roundup of Tokyo's 100 best restaurants, but what about tasting some washoku in cinematic form? These flicks are sure to get you in the mood for Japanese food.
Illustrations: Auto Moai
Nine tasty flicks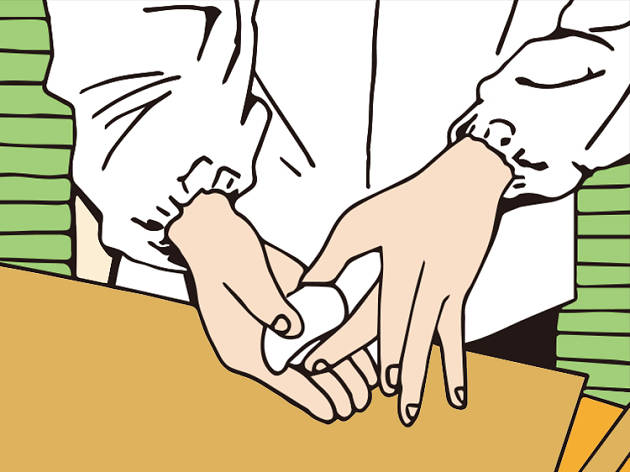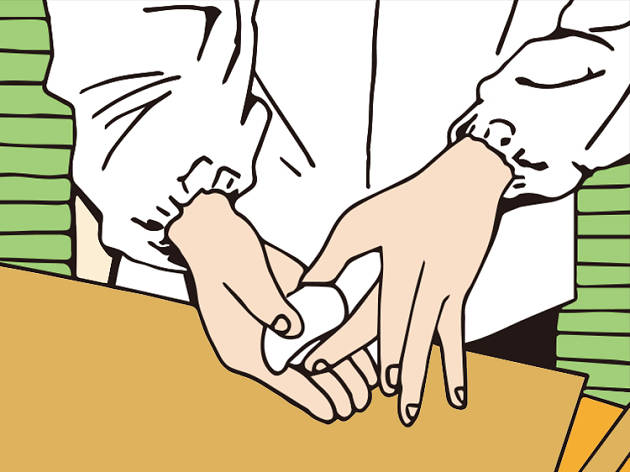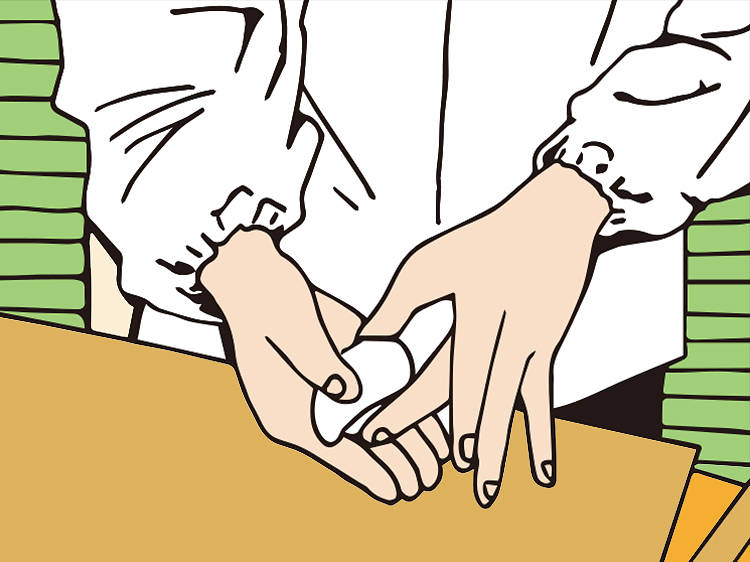 'Jiro Dreams of Sushi' (2011)
The 90-year-old Tokyo restaurateur Jiro Ono works relentlessly to serve sushi which meets his own super-exacting standards – for which his customers brave daunting prices and the near-impossibility of booking one of ten counter seats. Ono's life and work are captured in this evocative documentary. The exquisite nigiri slices gleam with freshness, and the doc tells you everything you need to know about how to prepare the perfect serving of sea eel or gizzard shad.
Buy Jiro Dreams of Sushi
on Amazon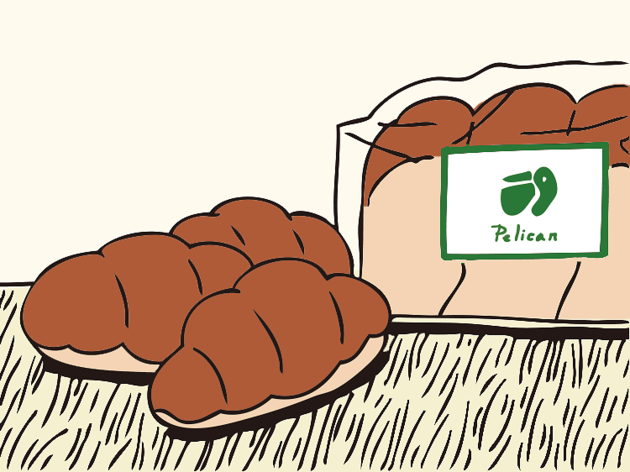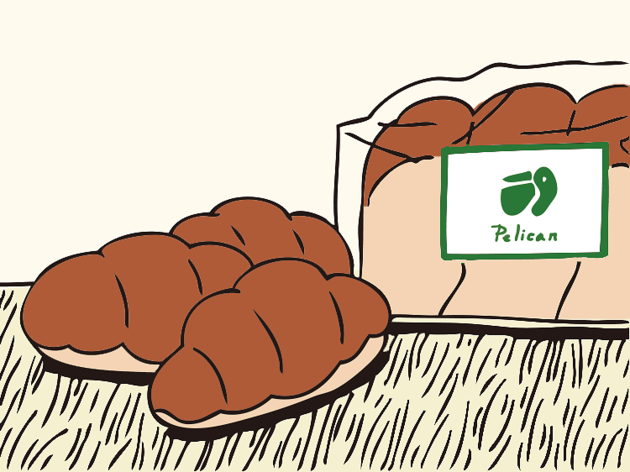 'Pelican: 74 Years of Japanese Tradition' (2017)
A documentary about a classic bakery that has been operating in Asakusa for over 70 years and is no stranger to lengthy morning queues, Pelican: 74 Years of Japanese Tradition zooms in on the bakery's attempt to keep its old-school artisanal spirit while staying with the times by opening a new café.
Simple loaves of white bread and rolls have been sold here since the time of the second-generation owner, and the flavours remain unchanged. High on nostalgia, these baked goodies are praised by stylist Masako Ito, who describes Pelican's bread as 'made by and tailored for Japanese tastes'. As you pore over the details of loaf-making, you'll want to get up early the next day and join those queues.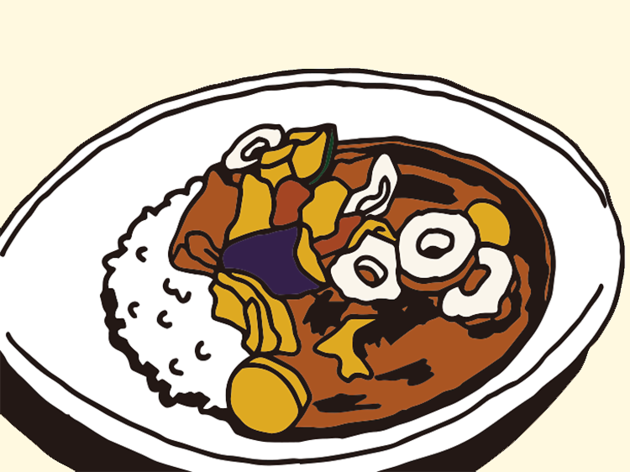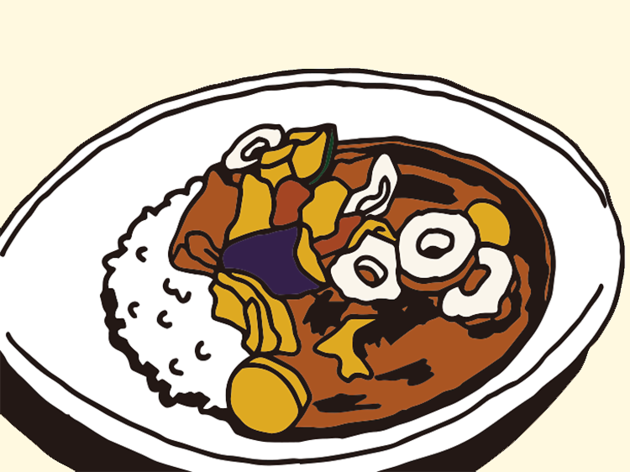 'Our Little Sister' (2015)
Family, food, love, work, life and death are all on the menu in Our Little Sister. This irresistible, light-filled family drama from writer-director Hirokazu Koreeda (I Wish, Still Walking) brims with small but powerful moments and slips down as easily as the many meals it shares with us. Especially memorable are the scenes of the sisters enjoying marine delicacies like shirasu (whitebait) sandwiches, fried mackerel and chikuwa (fish paste cake) curry. An intimate, warm embrace of a film, it radiates joy and harmony while stirring up a hunger.
Buy Our Little Sister
on Amazon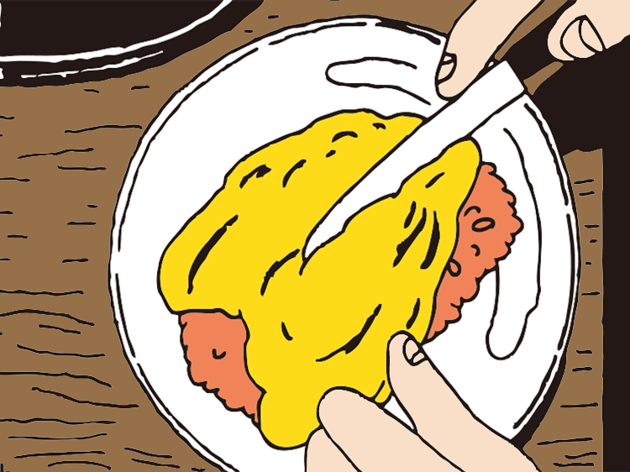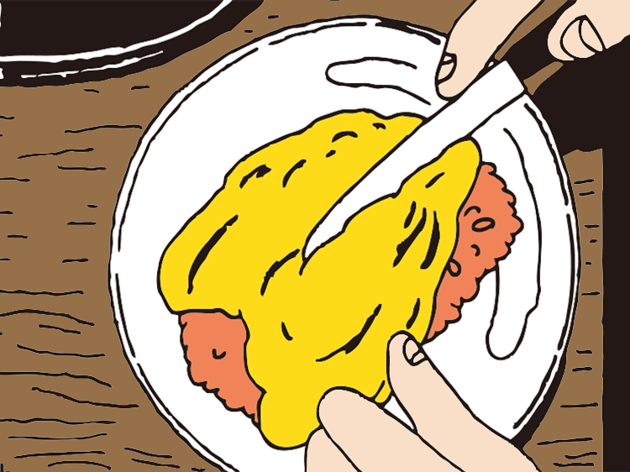 Ramen, omelette over rice, fried rice, Peking duck – the mouthwatering meals that appear one after another in Juzo Itami's classic comedy Tampopo are sure to make you hungry. The story revolves around Goro, a truck driver played by Tsutomu Yamazaki, who helps ramen shop owner Tampopo rebuild her failing establishment.
There are a number of food-related subplots, including plenty of wry observations on the amount of time Japanese people spend thinking about food, and even one on the relationship between food and sex. For the scene where a homeless guy sneaks into a restaurant at night and makes 'omu-rice', Itami himself proposed the recipe – you can try his 'Tampopo Omurice' at Taimeiken in Nihonbashi.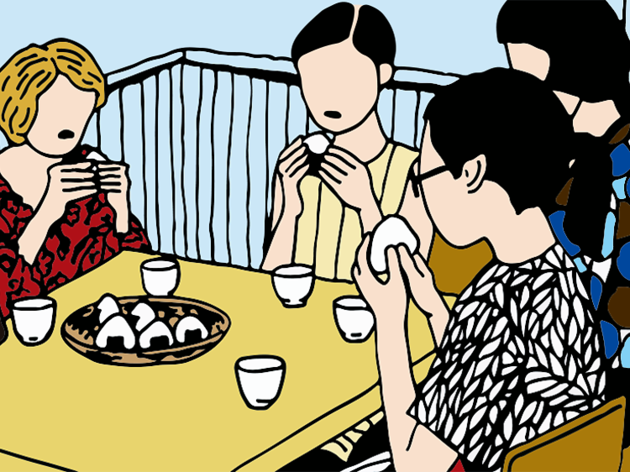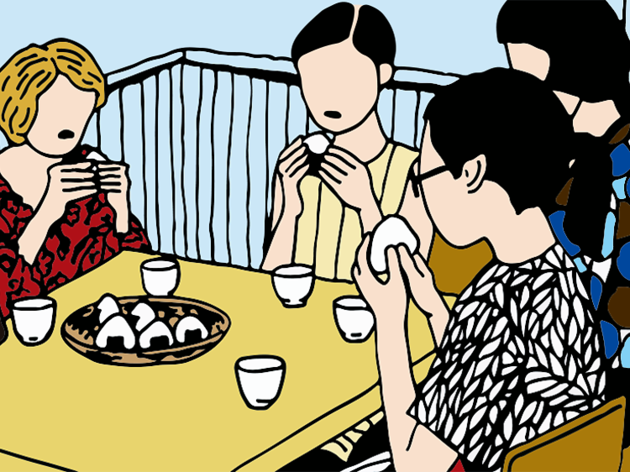 The first Japanese film to be shot entirely in Finland, this whimsical delight depicts the interactions between Japanese expat Sachie and the local townspeople of Helsinki. Sachie's long-futile attempts to serve onigiri, the 'soul food' of Japan, to the locals are depicted with a friendly, empathetic sense of humour. The actual café where the film was shot has gone on to become an unlikely tourist attraction.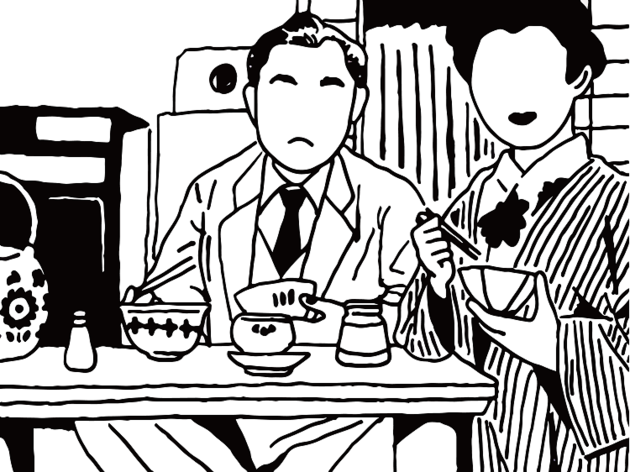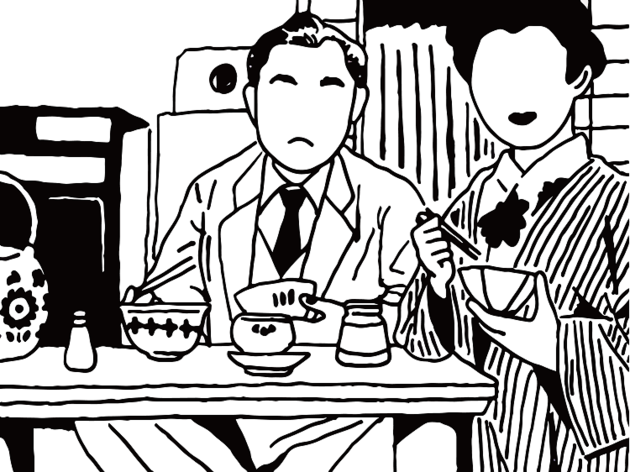 'The Flavor of Green Tea Over Rice' (1952)
Ochazuke is a dish that consists of pickles and other toppings served over rice with green tea poured on top. For most Japanese, it brings to mind a simple, casual dinner – and Yasujiro Ozu's The Flavor of Green Tea Over Rice taps into this nostalgia.
The film depicts the unrequited feelings and subsequent reconciliation of an upper-class wife who has grown tired of her husband, a country man who shares neither her interests nor lifestyle habits. The wife, Taeko, doesn't like ochazuke, a dish her husband Mokichi calls 'the meal of the common folk,' but once Mokichi has to travel overseas on a business trip, she finally realises how much she misses him.
On the night of his departure the airplane breaks down, so Mokichi returns home quicker than expected and eats ochazuke with his wife, blurting out 'being married is like the flavour of this ochazuke' – straightforward, familiar and honest, that is.
Buy The Flavor of Green Tea Over Rice (The Criterion Collection) [Blu-ray]
on Amazon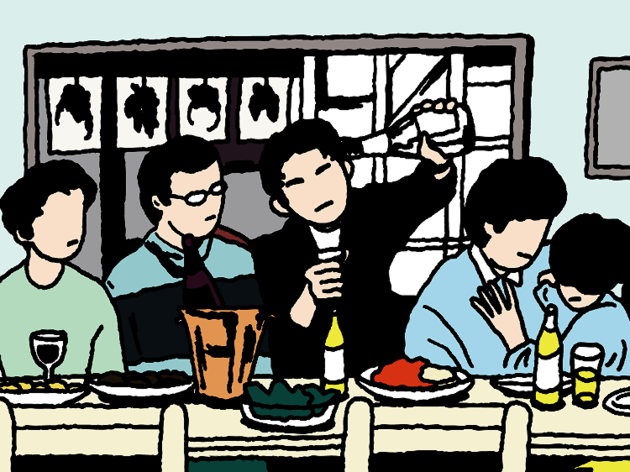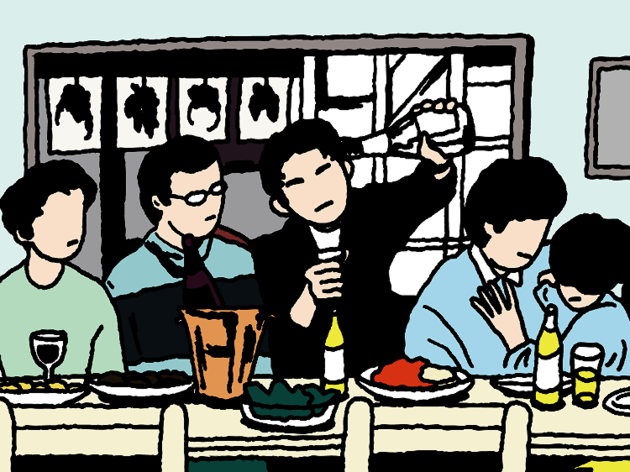 One of director Yoshimitsu Morita's most famous films, The Family Game is a subtle satire on the obsession with corporate and academic success, which blends striking visual compositions, pithy dialogue and absurdist humour. Here, family meals become an exercise in excruciating awkwardness. The opening scene of the four family members sitting side by side at a narrow table sticking limbs into each other's faces while noisily slurping their food might not be the best advertisement for Japanese table manners, but speaks volumes about the nature of family frustrations in '80s Japan.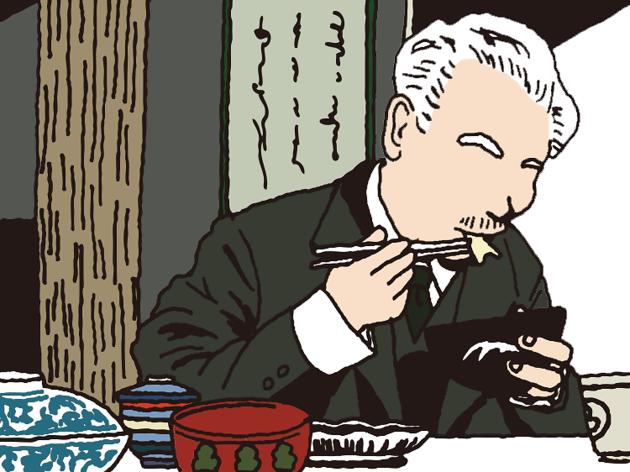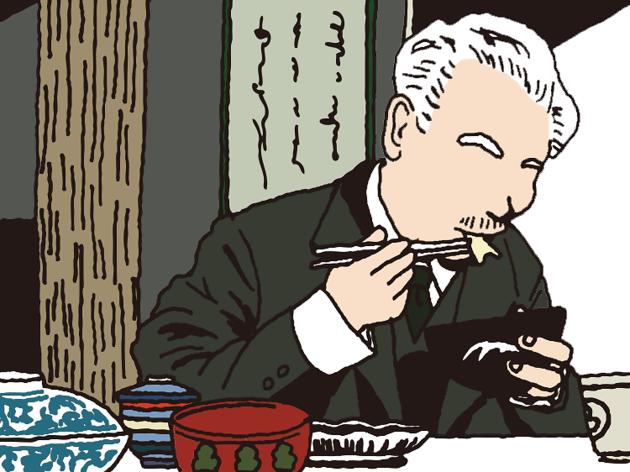 'An Autumn Afternoon' (1962)
A film that was to become legendary director Yasujiro Ozu's final work, An Autumn Afternoon portrays the delicate emotions of an aging widower salaryman and his daughter, who is approaching the age when she's 'supposed' to get married. Scenes of eating have always been pivotal in Ozu's films and An Autumn Afternoon is no exception. The scenes set in a traditional Japanese restaurant and a tonkatsu diner raise smiles, but it is our hero's first experience of eating conger eel – a typical Kyoto dish representative of the taste of summer – that is the most affecting.
Buy An Autumn Afternoon (English Subtitled)
on Amazon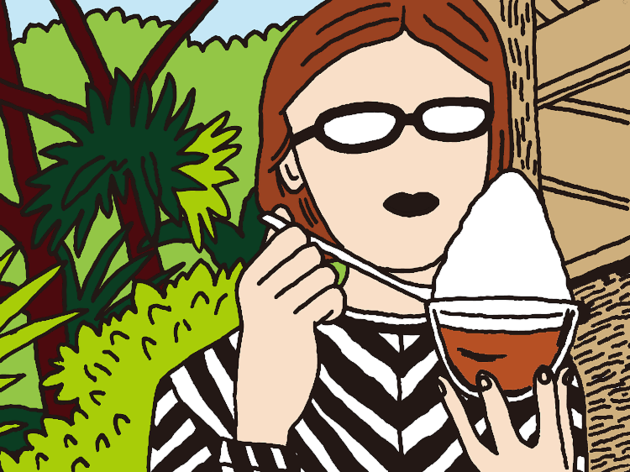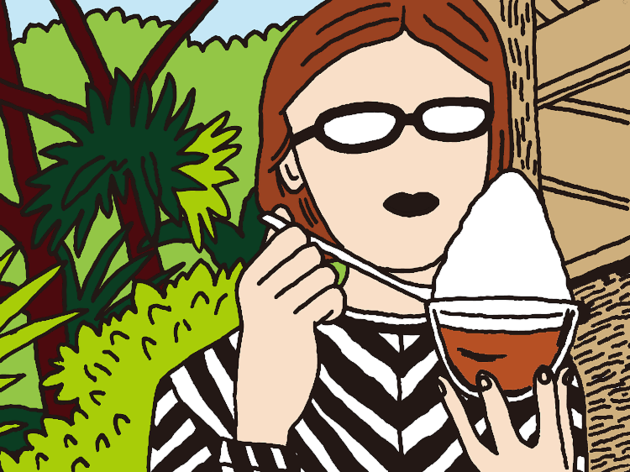 Ever wanted to get away from the hustle and bustle of everyday life and just spend time relaxing and eating simple, healthy meals? Glasses by Naoko Ogigami takes place on Yoronjima island in Kagoshima prefecture and tells the story of Taeko, a stressed-out urbanite who just wants to 'go somewhere without cellphone service'.
Her adaptation to a more relaxed lifestyle is influenced by her interactions with the strange guests she meets at the beachside Hamada Inn. Scenes such as the ones in which characters eat zenzai kakigori, a dish topped with Okinawa-style shaved ice, by the beach, or the breakfast scene during which guests at the inn gather around a table and enjoy a simple but carefully prepared meal, remind us of the bonds food can bring about.
Looking for more film recommendations?
Ten Japanese movies to watch before you visit Tokyo