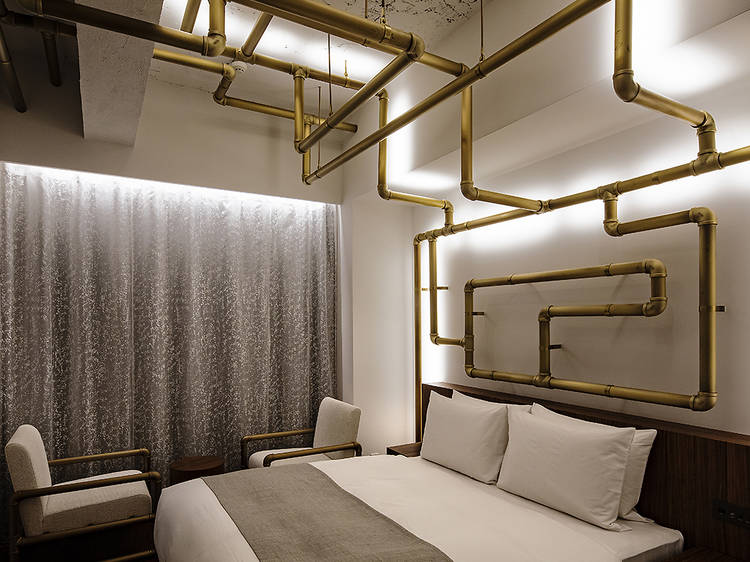 Photo: Shinya Kigure
This Argentinian artist, known for his perceptual art, is no stranger to Japan. Locally Leandro Erlich is best known for 'The Swimming Pool' installation at the 21st Century Museum of Contemporary Art in Kanazawa, as well as 'Cloud', a glass box in Kasumigaseki (Tokyo) that appears to contain an actual cloud.
Erlich's Lighting Pipes that weave around the exposed 'skeletons' of the four-storey high atrium at Shiroiya Hotel are jaw-dropping, especially when they glow in different colours after 10pm. He has taken a similar approach in transforming one of the hotel's Special Rooms into a surrealist space, where copper pipes extend from the bed headboard to the ceiling and opposite wall.