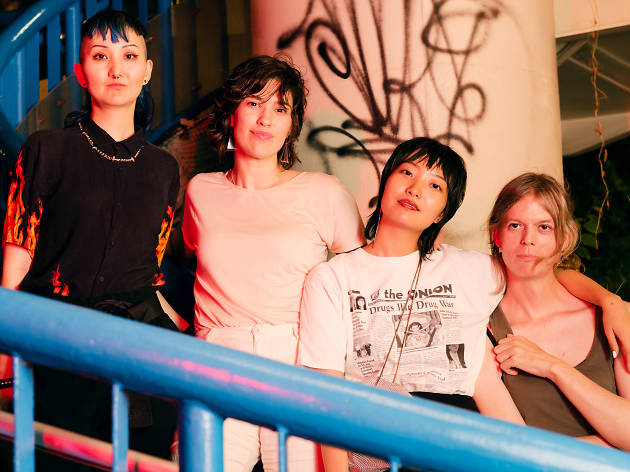 Waifu is reshaping Tokyo's nightlife scene with its inclusive LGBTQ+ party
Meet the founders of Waifu, whose party is open to everyone regardless of gender, race, age or sexual orientation
Discrimination based on gender and sexuality is an issue in many communities and Tokyo's music and nightlife scene is no exception. Waifu, whose name was taken from the caricature of an 'anime wife' in order to reclaim the term, is a group of five women – Midori Morita, Lauren Rose Kocher, Elin McCready, Maiko Asami and Lisa Tani – who are determined to make Tokyo's entertainment scene more accessible to the city's LGBTQ+ community. The group, which has held five events in the past year to resounding acclaim, say they are open to all people regardless of gender, race, age or sexual orientation.
The group was formed after Elin was turned away from a lesbian party in Shinjuku Ni-chome for being a trans woman. After realising there weren't enough party venues in the city where people of sexual minorities could be themselves, Elin and her fellow Waifu members agreed that they needed to initiate change. So they decided to organise their own event, one that would have a strict anti-discrimination policy.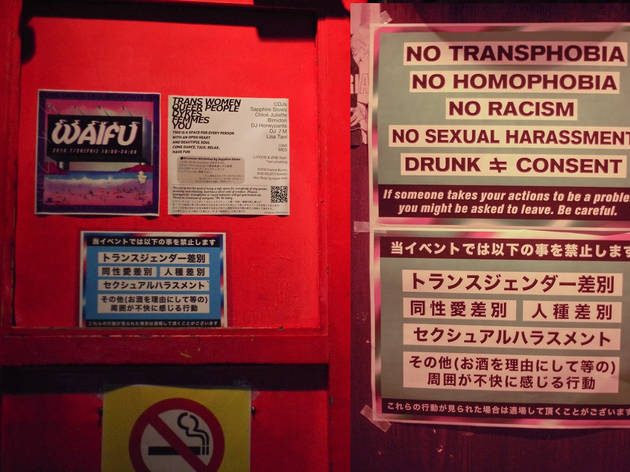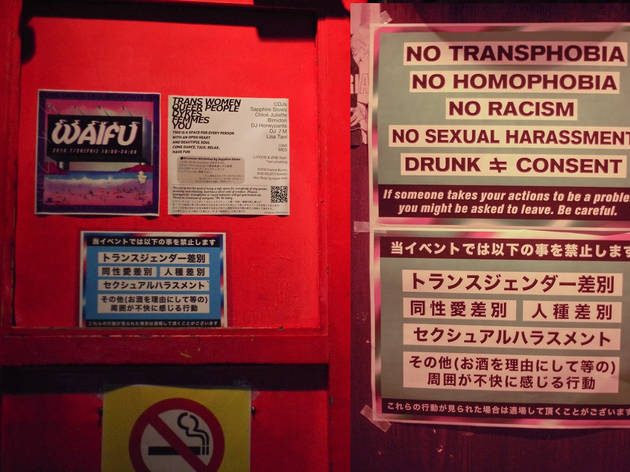 WAIFU
Zero-tolerance door policy
'We put up our policy at the entrance to ensure that everyone who comes respects that it needs to be a safe space,' says Lisa. 'We don't ever want anyone to be verbally or physically harassed at our parties.' The group also produces 'security stickers' as an extra measure, worn by the staff as well as attendees who want to help ensure that the party rules aren't being violated.'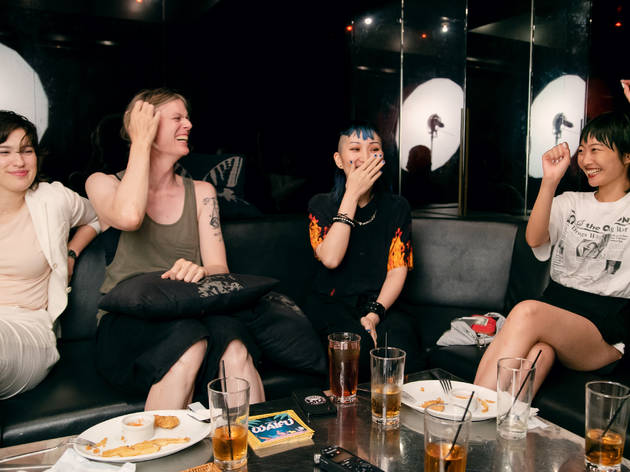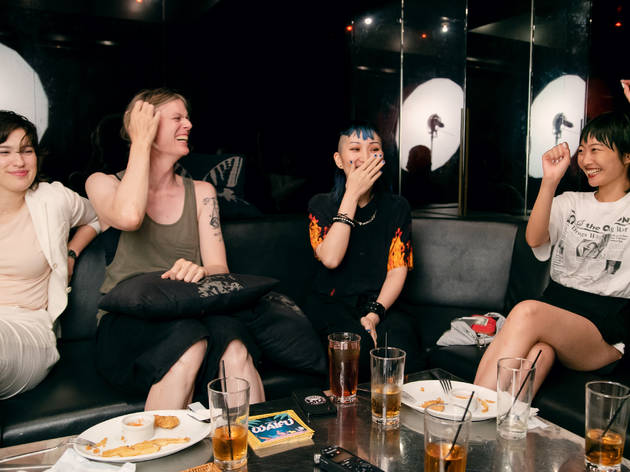 Photo: Yuki Nakamura
A space for feminism, not just for women
'I realised what a privilege it is to just go to a club and enjoy music,' says Asami (Maiko, who prefers to go by her surname). 'It's difficult to cater to the needs of every individual with our budget and number of staff, but we're trying to create a space where everybody can enjoy themselves. For instance, [at the venue of a previous Waifu party] the fourth floor is non-smoking and hosts pop-ups for LGBTQ+ zines and art revolving around topics of gender, sexuality, sex work and feminism.'
'We have an emphasis oncreating a safe space for feminism– not just for women,' adds Lauren.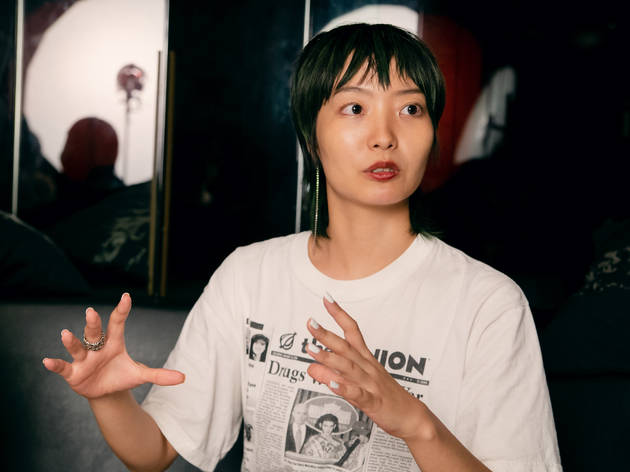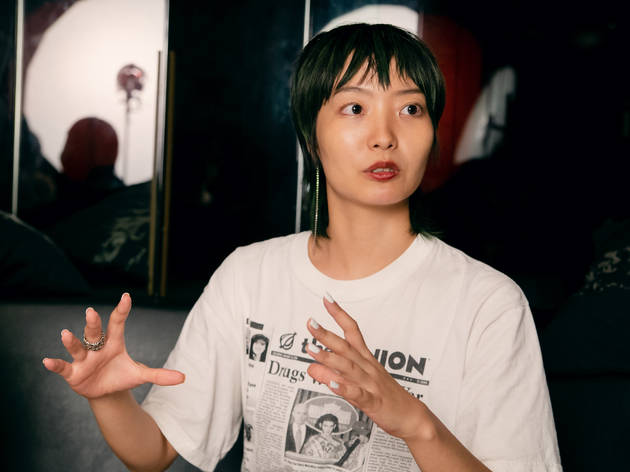 A place like Koenji or Shimokitazawa for the LGBTQ+ community
'After hosting several events, we've seen an increase in events and parties with the same policies,' says Elin. 'It feels like Waifu is having an influence, which was what we wanted from the beginning. Now there are more opportunities for cis women and trans women to interact in Ni-chome, and that's amazing.'
'People around me like going to Roppongi or Nishiazabu for nightlife, but I think we could do with more places like Koenji or Shimokitazawa that revolve around art and music,' adds Maiko. 'Ni-chome is great for people who identify as gay or lesbian, but I think we should work towards making more places that recognise gender-fluid, non-binary and genderqueer individuals, too. There are lot of places that still aren't aware of what LGBTQ+ stands for.'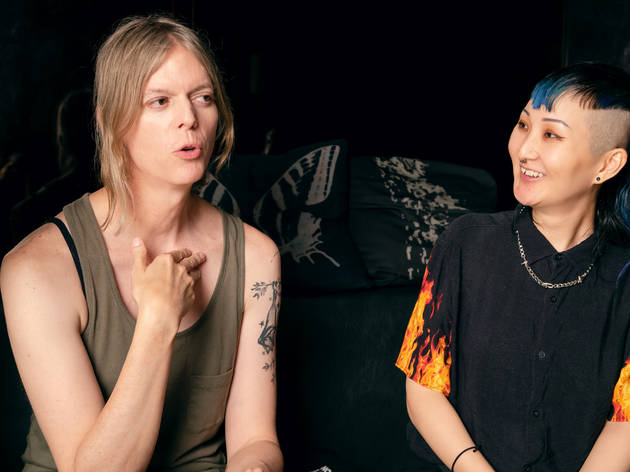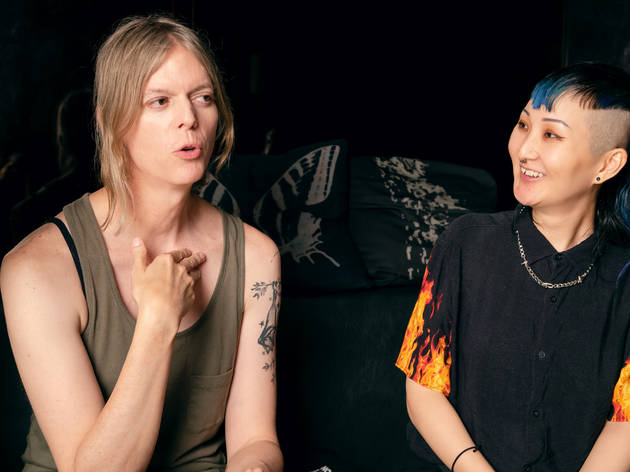 Photo: Yuki Nakamura
More collaborations moving forward
While Waifu only got up-and-running in the past year, the group is already looking into the possibility of hosting barrier-free events in collaboration with other queer parties with a similar agenda by inviting transgender DJs who are active around Asia.
The women have a clear understanding of exactly how they plan to expand their parties. They want to tap into a notable network of female DJs, including the likes of 7e, who debuted at FujiRock last year, or Vitamin-Q, who has been active in Tokyo's music scene since the '90s.
'For our third event, we had Sapphire Slows give a talk on her experiences as a female DJ and producer in a heavily male-dominated industry,' says Lauren. 'We did that because there aren't many opportunities to learn and understand that side of the music business, especially for women. There are only a few female DJs out there, so we want to provide a place for women to be able to cultivate their interests.'
'While we have a zero-tolerance policy, we don't want people to think that the event has a stiff atmosphere,' says Maiko. 'It's a good time, so come and party with us.'
Follow Waifu on Instagram or Twitter for more information on upcoming events.
Interview by Hisato Hayashi and Kosuke Shimizu