If you thought Kyoto looked beautiful during the day, you should see it at night. With over 1,200 years of history, the city is full of shrines, temples and ancient promenades that, in the right light, can act as a portal to the days of the samurai. While Japan's former capital wasn't always known for its night-time excursions, the city has been embracing new traditions in recent years, like JR Central's after-dark Hikari no Kyoto festival.
In a similar vein, this month sees the return of the Kyoto Arashiyama Hanatouro illumination, which was first held in 2003 as a bid to boost local tourism. This year's event will run from December 10 to December 19 and include some of the district's most popular landmarks.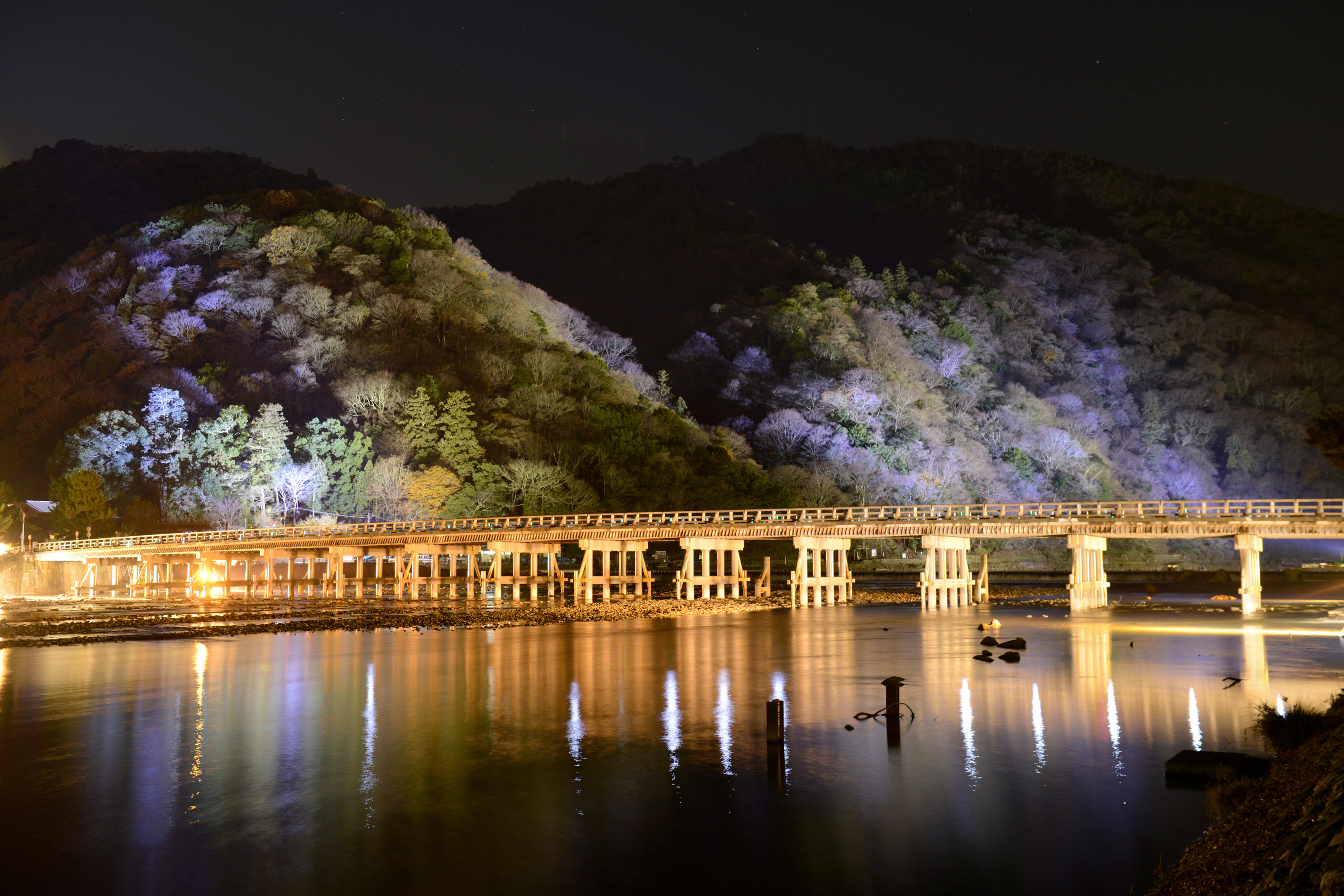 The entire Togetsukyo Bridge over the Katsura River will be brightly lit and the Arashiyama Bamboo Grove will feature a digital art installation by art collective Naked as well as special lanterns placed along its main path.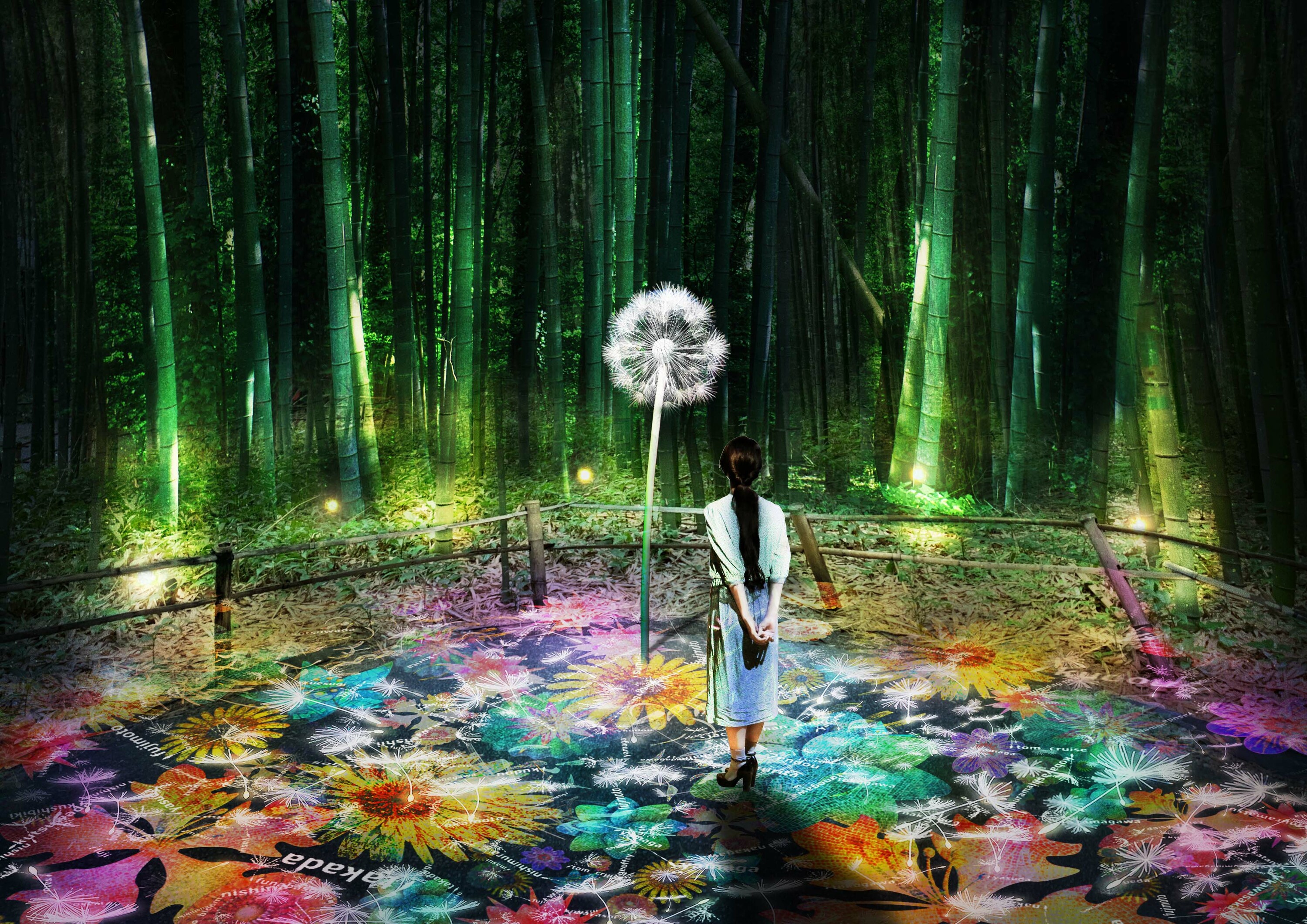 Naked's digital art installation, 'Dandelion Project', has been making its way around Japan, popping up at Naked Garden Saga and Nijo Castle's illumination event last spring. The AR artwork takes the form of a tall dandelion puff that visitors can interact with by waving their smartphones over it to 'release' the dandelion's seeds into the atmosphere and change the colours of the digital visuals projected in the ground.
At 7pm on December 10, 11, 18 and 19, you can join in the Arashiyama Sky Lantern event and send a glowing lantern floating into the night sky. Reservations are essential (via telephone only: 070 7517 6337) and there is a fee to participate.
The illuminations are expected to begin at 5pm and end at 8.30pm each night. The event itself is free, but note that some venues have their own separate admission fees. The Hourin-ji Temple, Nonomiya Shrine and the Arashiyama Bamboo Grove, which leads to the shrine, are all free to visit. See the festival's official website for more information and a list of participating venues.
If you aren't able to make a trip to Kyoto this month, don't be despondent. The city will be hosting another light-up festival in the Higashiyama district from March 4 to March 13 2022 and we'll be sure to keep you updated on that as the dates draw nearer.
More from Time Out
Tokyo now has three ramen restaurants with a Michelin star
The Ghibli Museum is seeking donations from fans around the world
Daikanyama T-Site has a new co-working space with free-flow food and drink
The male erotic art at Niigata's Kokujoji Temple will be removed in May 2022
Here are some of the best things Tokyo achieved in 2021
Want to be the first to know what's cool in Tokyo? Sign up to our newsletter for the latest updates from Tokyo and Japan.