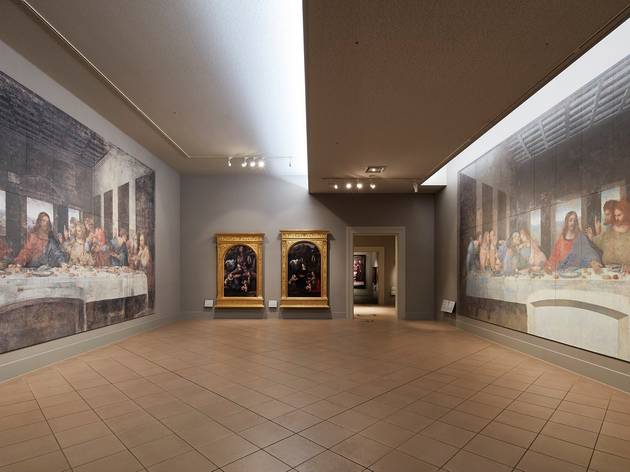 Get your free Monet, Leonardo da Vinci and Renoir colouring pages from Otsuka Museum of Art
Who says colouring is for kids? These free pages let you remix Renaissance and 19th century art masters' most famous works
Posted: Friday May 15 2020, 11:29am
It feels like social media is full of people proudly showing off their quarantine creativity these days, from quirky songs to toast art. Don't worry if you haven't had much luck producing your own 21st century masterpiece – you're not alone.
For anyone keen to do something creative without faffing about with outlines and detailed sketches, Otsuka Museum of Art has released a series of free colouring pages featuring art masterpieces from the Renaissance to the 20th century.
Why not have a go at making your own version of a piece painted by masters like Renoir or Monet? Pages available for download include Leonardo da Vinci's 'Lady with an Ermine' (pictured above) along with still life paintings such as Cezanne's post-impressionist work 'Apples and Oranges'.
Some pages from the museum's 'Art Francais' section even feature images of the famous artists beside their works, so you can give the artist a makeover as well as their art. Beneath the images, there are brief descriptions (in Japanese) of the artists' lives and influences.
Even with the outlines already done, you might find that getting just the right shades to re-create that famous pieces is harder than it looks. Of course, you could always toss the originals aside and go for totally different colour schemes, or even put in some of your own additions.
For some craft to go with your art, there are also printable paper dolls with swappable outfits from different eras – which need to be coloured in – as well as a colouring page of a cute Pegasus known as Pekachi, who's the museum's official mascot.
Download the free colouring pages here.
More fun things to do at home
Free online courses about Japan
Watch historical videos of Japan from over 100 years ago
Learn how to draw Totoro from a Studio Ghibli producer
How to make a DIY no-sew face mask from t-shirts, socks and paper towels
The poop museum in Tokyo is going online – and you can visit for free
Share the story