Is self-isolation getting you down? The plus side to all this staying indoors is the exclusive content we're getting from Doraemon, Hitachi Seaside Park and the elusive Studio Ghibli. There's plenty of activities to keep the kids entertained by themselves, but now you can have a star help facilitate an afternoon art class.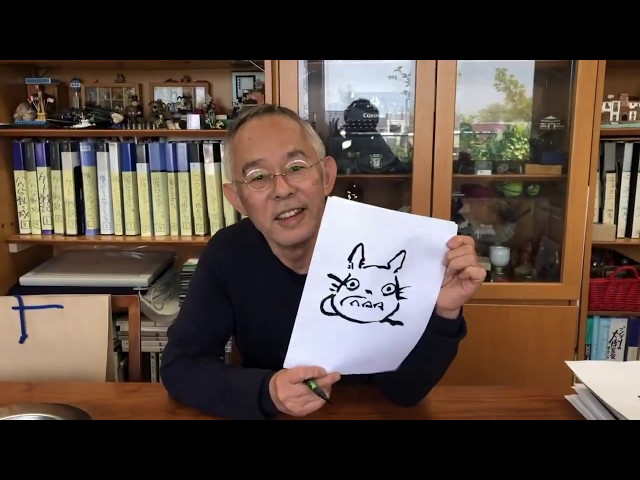 Grab a piece of paper, a pen and your starstruck self for the latest installment of quarantine fun. Toshio Suzuki, producer and one of the co-founders of Studio Ghibli, is teaching us how to draw Japan's favourite character – Totoro.
The instructions are all in Japanese, but the key to illustrating the giant rabbit creature is to draw his eyes far apart. The video was released by the Nagoya Board of Education, Suzuki's hometown and the location of the Studio Ghibli theme park, expected to open in 2022.
Suzuki is one of the co-founders of Studio Ghibli, along with Hayao Miyazaki, Isao Takahata and Yasuyo Tokuma. The illustrator and producer has worked on every major Studio Ghibli film, including 'Kiki's Delivery Service', 'Princess Mononoke', and of course, 'My Neighbour Totoro'. In fact, both he and Miyazaki were nominated for an Academy Award in the Best Animated Feature category for the 2013 animation 'The Wind Rises.'
More kid-friendly indoor activities
Download free Studio Ghibli wallpapers for your video chat
Our favourite Japanese children's books in English
Play Animal Crossing on your phone for free – no Switch needed
You can now ride Japan's most famous roller coasters online
Build a paper model of Akihabara at home with these free templates